Welcome to the enchanting world of Bed and Breakfasts (B&Bs) in the beautiful state of North Carolina, nestled in the heart of the United States. Embark on a journey where comfort meets character and hospitality embraces history. In this travel guide, we will unveil the hidden gems scattered across North Carolina, offering unique experiences that are sure to delight even the most discerning travelers.
Immerse yourself in the warmth and coziness that these intimate accommodations have to offer. From quaint country cottages to charming historic mansions, each B&B boasts its own distinctive charm and allure. North Carolina's B&Bs provide an escape from mundane routines, whisking you away into a tranquil haven filled with old-world elegance or rustic simplicity.
Indulge your senses with delectable homemade breakfasts featuring farm-fresh ingredients that awaken your taste buds each morning. Discover meticulously decorated rooms infused with local flair, showcasing authentic crafts and antiques. Whether you seek a romantic getaway or an outdoor adventure, our hand-picked selection of B&Bs in North Carolina promises an unforgettable experience for all who venture through their doors.
So pack your bags and get ready to embark on a journey through heartfelt hospitality as we explore some of the finest Bed and Breakfast destinations across this picturesque state in our next stop on this extraordinary voyage!
Top B&Bs in North Carolina
Meadows Inn (New Bern)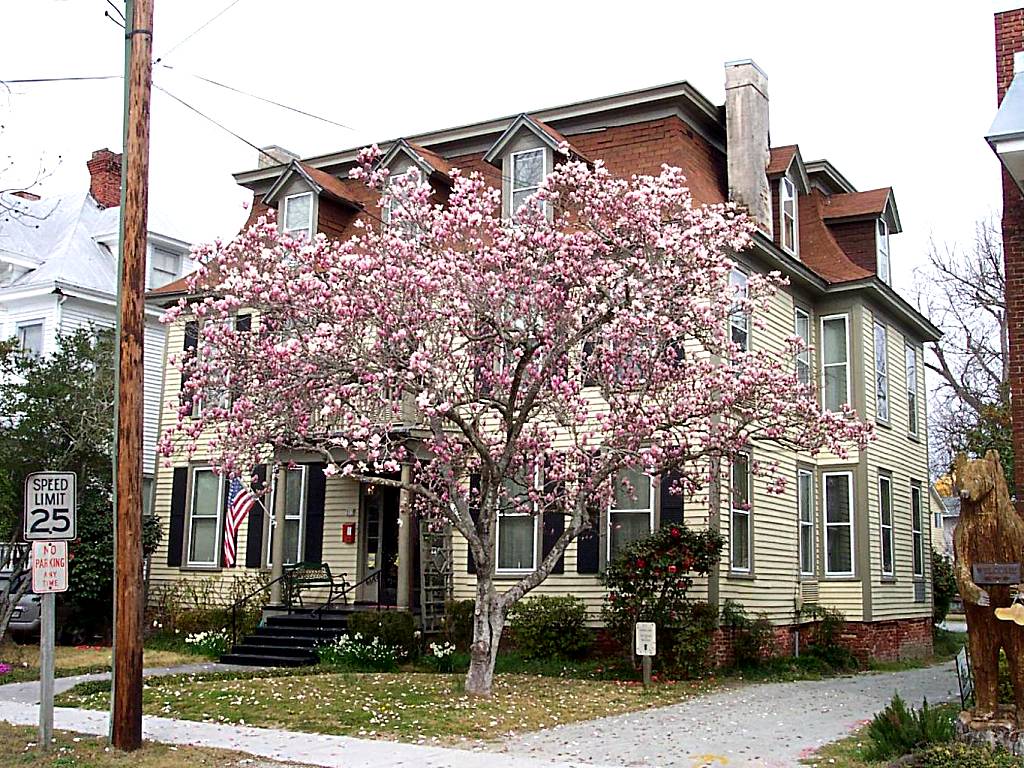 Meadows Inn, located in the heart of New Bern, is a charming bed and breakfast that offers comfort and convenience to its guests. With free WiFi access and complimentary private parking, this B&B ensures that you have a hassle-free stay. Each room is equipped with air conditioning and a TV, and some units even feature a seating area for added comfort. The rooms also come with private bathrooms that are fitted with either a bath or shower, along with luxurious bathrobes and complimentary toiletries for your convenience. Additionally, Meadows Inn boasts a shared lounge where you can relax and unwind after exploring the beautiful surroundings of New Bern. For those looking to further explore the area, Washington is just 49 km away while Emerald Isle is 48 km from the property. The nearest airport, Coastal Carolina Regional Airport, is conveniently located only 3.7 km away.
– Central location in downtown New Bern
– Free WiFi access
– Complimentary private parking
– Air-conditioned rooms with TVs
– Luxurious amenities such as bathrobes and free toiletries
1900 Inn on Montford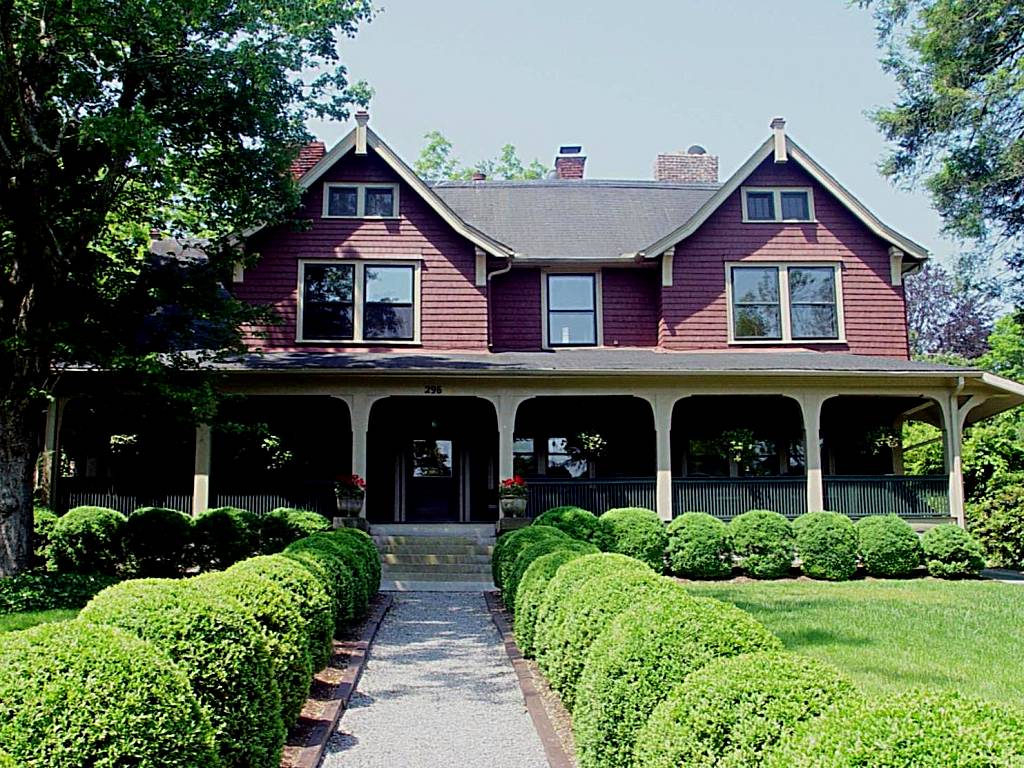 Located in Asheville, North Carolina, the 1900 Inn on Montford is a charming bed and breakfast with a lively atmosphere and great views. This historical B&B offers guests a delightful 3-course breakfast each morning. The University of North Carolina Asheville is only 1 Mile away, making it convenient for visiting parents or prospective students. The city center of Asheville is also just 1 Mile away, allowing guests to easily explore all that this vibrant city has to offer. Each room at the Inn features a cozy fireplace, small refrigerator, and flat-screen cable TV for ultimate comfort and relaxation. The location of the inn is also ideal for exploring nearby attractions such as Biltmore Square and Biltmore Estate and Winery, both within a short distance from the property. On Saturday nights, live music can be enjoyed on the Covered Porch or Foyer (depending on weather), adding to the lively ambiance of the inn. Guests will find additional amenities like a snack bar, complimentary water and soda, as well as free parking for added convenience during their stay. Moreover, pet owners will be pleased to know that this inn is pet-friendly. For those flying into Asheville Regional Airport, it is only 19 km away from the Inn on Montford.
– Lively atmosphere
– Great views
– Convenient location near UNC Asheville and downtown
– Cozy rooms with fireplaces
– Pet-friendly accommodations
Lazy Bear Lodge (Valle Crucis)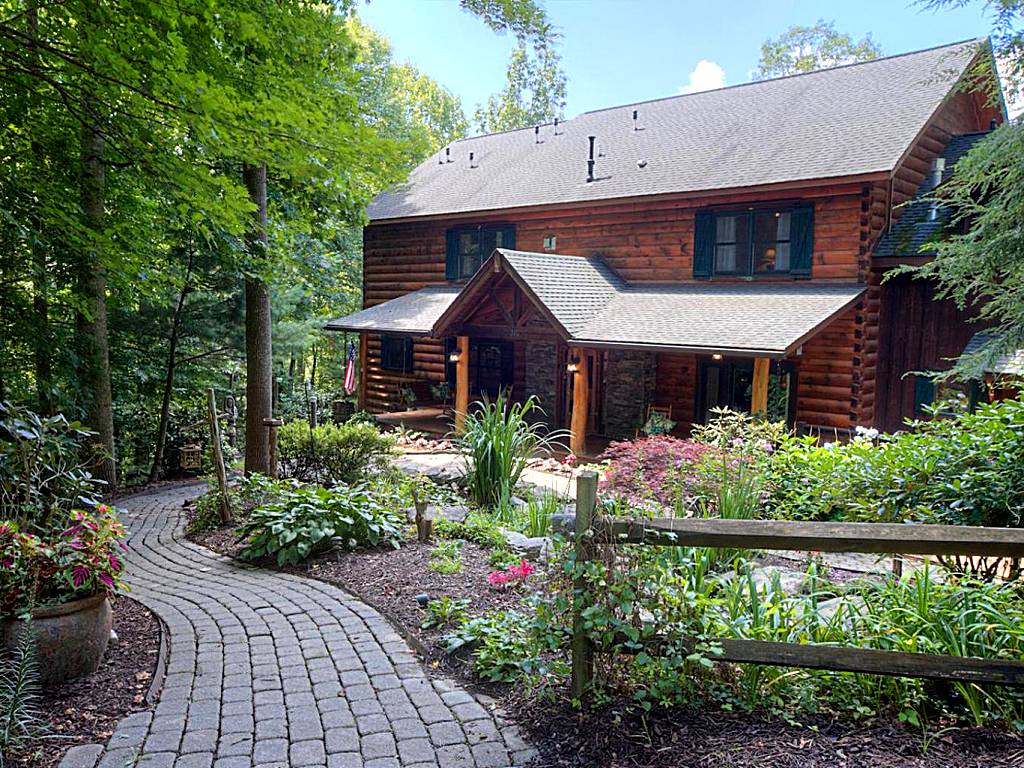 Situated in the charming area of Valle Crucis in North Carolina, Lazy Bear Lodge is a trendy and inviting bed and breakfast that offers stunning views of the surrounding landscape. Guests can enjoy the comfort of their well-appointed units, complete with a seating area, flat-screen TV, and private bathroom. The lodge also provides free WiFi and private parking for added convenience. Indulge in a delicious breakfast with options ranging from Full English/Irish to American or vegetarian cuisine. After a day of outdoor activities such as hiking, skiing, or cycling, guests can unwind in the hot tub or relax in the garden or shared lounge area. With its proximity to Sugar Mountain Resort and Grandfather Mountain, there are plenty of opportunities for adventure nearby. Tri-Cities Regional Airport is also within reach at just 105 km away.
Pros:
– Beautiful views
– Trendy accommodations
– Access to a hot tub
– Delicious breakfast options
– Convenient location near outdoor attractions
Other places to stay in North Carolina
Bed & Breakfasts in Downtown North Carolina
Downtown North Carolina offers a charming selection of bed and breakfasts that provide a comfortable and intimate stay for visitors. These unique accommodations showcase local hospitality, personalized service, and cozy atmospheres, making them an ideal choice for travelers seeking a more authentic and home-like experience.
River ' s Edge Inn (Brownwood)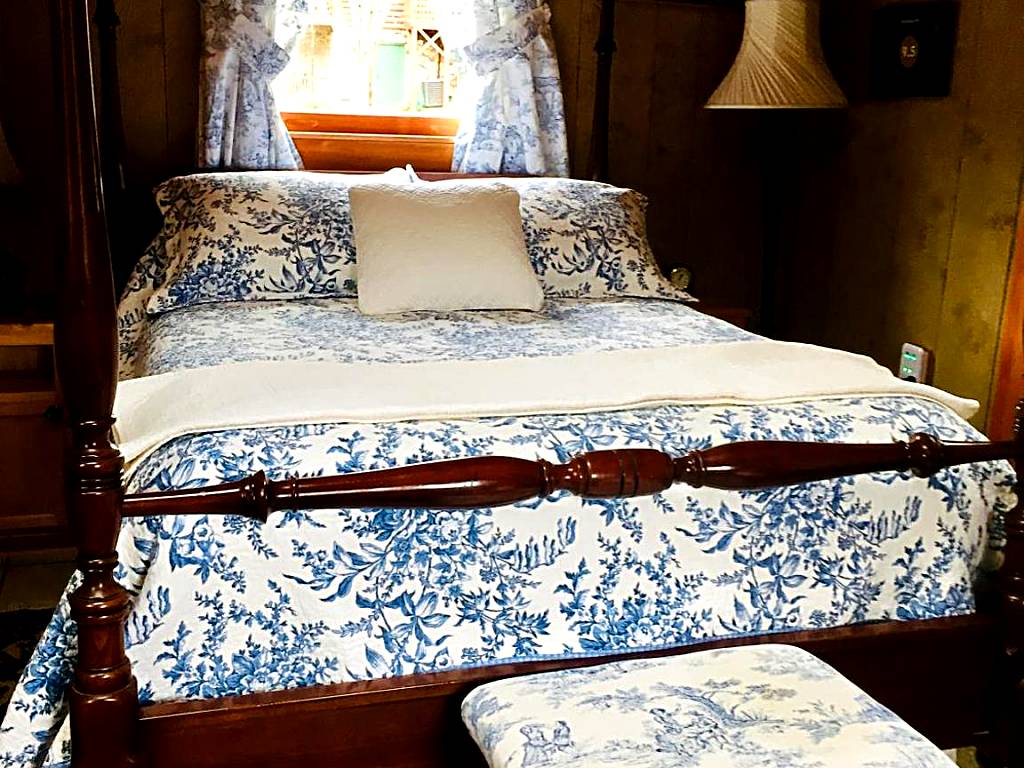 River's Edge Inn in Brownwood is a charming bed and breakfast located in Todd, just 13 km from Boone. With its relaxing atmosphere and superb breakfast, this inn offers a delightful experience for guests. The property features a fire pit and offers breathtaking views of the river. Each room is well-appointed with amenities such as bathrobes and free toiletries, ensuring a comfortable stay. Guests can enjoy the common area's coffee machine and engage in various activities nearby, including skiing, cycling, and fishing. River's Edge Inn is conveniently situated near popular attractions like Blowing Rock (20 km away) and Banner Elk (31 km away). For travelers flying in, Tri-City Regional Airport is the nearest airport at 79 km.
– Charming riverside location
– Cozy rooms with thoughtful amenities
– Delicious breakfast served daily
– Convenient access to outdoor activities
– Close proximity to popular attractions
THE STORE (Raleigh)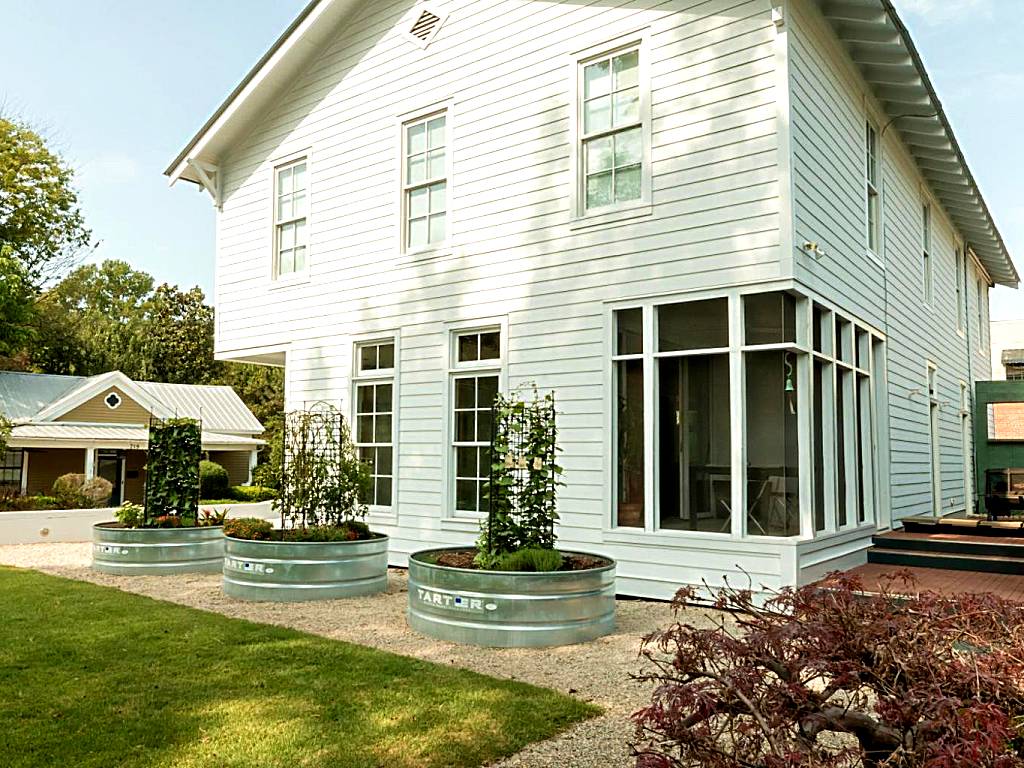 Located in Raleigh, THE STORE is a hip and stylish guest house that offers friendly staff and exceptional service. With its convenient location, guests can easily explore popular attractions such as the North Carolina General Assembly, Museum of Natural Sciences, and State Capitol. The property features a beautiful garden, a shared lounge, and amenities such as free WiFi throughout. Each room comes with a patio and is equipped with modern comforts including air conditioning, a flat-screen TV with satellite channels, and a coffee machine. Guests can also take advantage of services like laundry facilities and business amenities. Within close proximity to various museums and just 19 km away from Raleigh-Durham International Airport, THE STORE provides an ideal base for travelers looking to experience the best of Raleigh.
– Convenient location near popular attractions
– Stylishly decorated rooms with modern amenities
– Beautiful garden area for relaxation
– Friendly staff providing excellent service
– Free WiFi available throughout the property
Arrowhead Inn (Durham)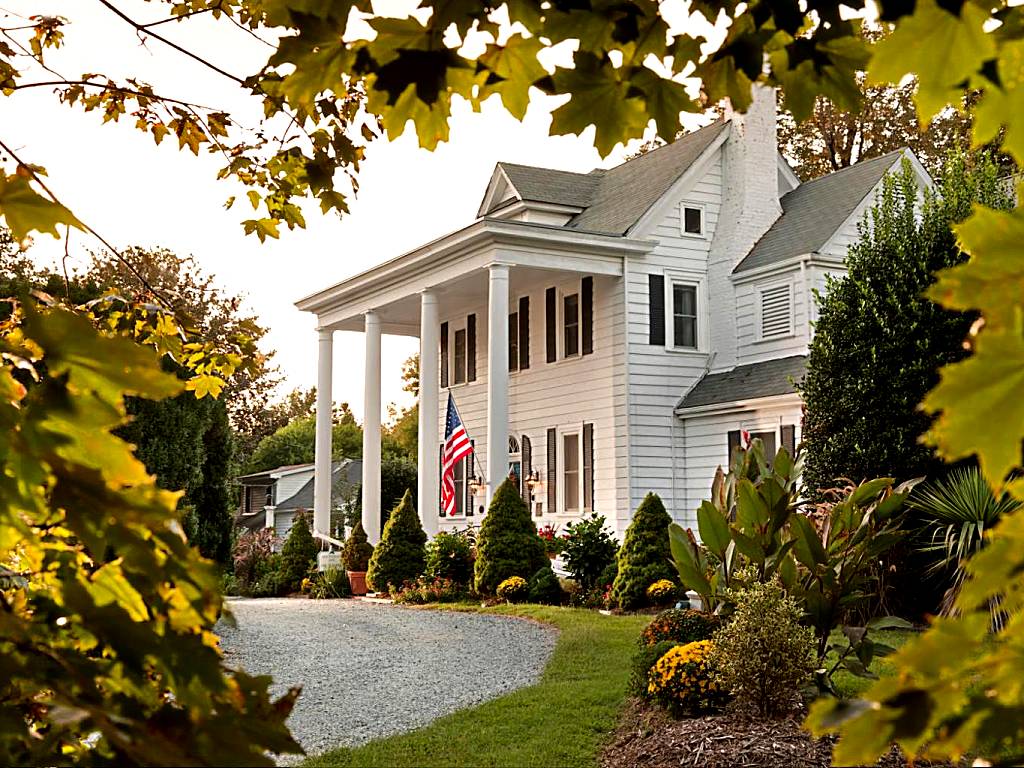 The Arrowhead Inn in Durham is a delightful bed and breakfast located in a picturesque 1775-era property. Set in stunning surroundings, this charming inn offers guests a relaxing retreat just 15 minutes' drive from Durham city center. The inn boasts a beautiful 6-acre garden, daily gourmet breakfasts, and rooms with spa baths for the ultimate indulgence. Guests can explore Duke Gardens located just 20 minutes away or request picnic baskets prepared by the on-site chef for an enjoyable outdoor dining experience. Monthly dinners are also scheduled throughout the year, adding to the culinary delights of this unique bed and breakfast experience. Each room at Arrowhead Inn features a fireplace and an en suite bathroom equipped with a steam shower. Additional amenities include a refrigerator, garden view, and desk for added convenience. With free parking available to all guests, as well as transfer services upon request (for an additional surcharge), exploring nearby attractions such as Duke University or Raleigh-Durham International Airport is made easy.
Pros:
– Stunning historic property with beautiful surroundings
– Daily gourmet breakfasts included
– Rooms with spa baths for added luxury
– On-site chef prepares picnic baskets upon request
– Convenient location near Duke University and airport
North Carolina Bed and Breakfasts Information
| | |
| --- | --- |
| 🛎️ B&Bs in North Carolina | 6 |
| 🥇 Average Review Score | 9.8/10 |
| 🛏️ Average number of Rooms | 5 |
| 💵 Average price | 401 |
Our Recommended Bed and Breakfasts in North Carolina
| | |
| --- | --- |
| 1900 Inn on Montford | 9.9/10 |
| Lazy Bear Lodge (Valle Crucis) | 9.9/10 |
| Arrowhead Inn (Durham) | 9.9/10 |
| Meadows Inn (New Bern) | 9.8/10 |
| River ' s Edge Inn (Brownwood) | 9.8/10 |
FAQ
What are the best bed and breakfasts in North Carolina?
North Carolina offers a plethora of charming bed and breakfast options. Some top-rated establishments include The White Doe Inn in Manteo, known for its picturesque setting and luxurious amenities
What amenities can I expect at a bed and breakfast?
Bed and breakfasts typically provide a cozy atmosphere with comfortable rooms, private bathrooms, complimentary Wi-Fi, and delicious homemade breakfasts. Additionally, many B&Bs offer unique amenities such as on-site spas or hot tubs, afternoon tea or wine receptions, concierge services for local recommendations or reservations, as well as access to outdoor activities like hiking trails or bike rentals.
Are children allowed at bed and breakfasts?
While policies vary from property to property, many bed and breakfasts welcome children. Some B&Bs even have specific family-friendly accommodations available that cater to younger guests' needs. It's always recommended to check the individual establishment's policy beforehand or inquire directly with the innkeepers for any age restrictions or requirements they may have.
How do I make a reservation at a bed and breakfa
Popular B&B destinations