Welcome to the enchanting city of Edinburgh, where history and charm seamlessly blend together in a vibrant tapestry of culture and hospitality. As we embark on a journey through this captivating Scottish capital, let us explore the enticing world of boutique accommodations: bed and breakfasts.
Nestled amidst winding cobblestone streets and majestic architecture, Edinburgh's bed and breakfast establishments offer an intimate escape from the bustling city life. These charming abodes epitomize old-world elegance while embracing modern comforts. Prepare to be immersed in a delightful combination of warm hospitality, personalized service, and unique ambiance.
Whether you seek a tranquil retreat or convenient access to the city's cultural delights, bed and breakfasts in Edinburgh cater to every traveler's palate. From cozy Victorian townhouses adorned with antique furnishings to contemporary guesthouses boasting minimalist sophistication, there are options aplenty that suit all tastes. Soak up panoramic views of the iconic Edinburgh Castle or unwind in lush gardens surrounded by blooming flowers – your choice is only limited by your imagination.
Indulge in a hearty Scottish breakfast each morning before embarking on an adventure-filled day exploring historic landmarks such as the Royal Mile or indulging at local whisky distilleries. Unwind after an eventful day by curling up with a book beside a crackling fireplace or sipping fine wine in cosy lounges adorned with tartan textiles.
Join us as we delve into this world of bespoke accommodations that redefine luxury through personalized experiences – welcome to our exploration of Edinburgh's finest bed and breakfast establishments!
Top B&Bs in Edinburgh
Sonas Guesthouse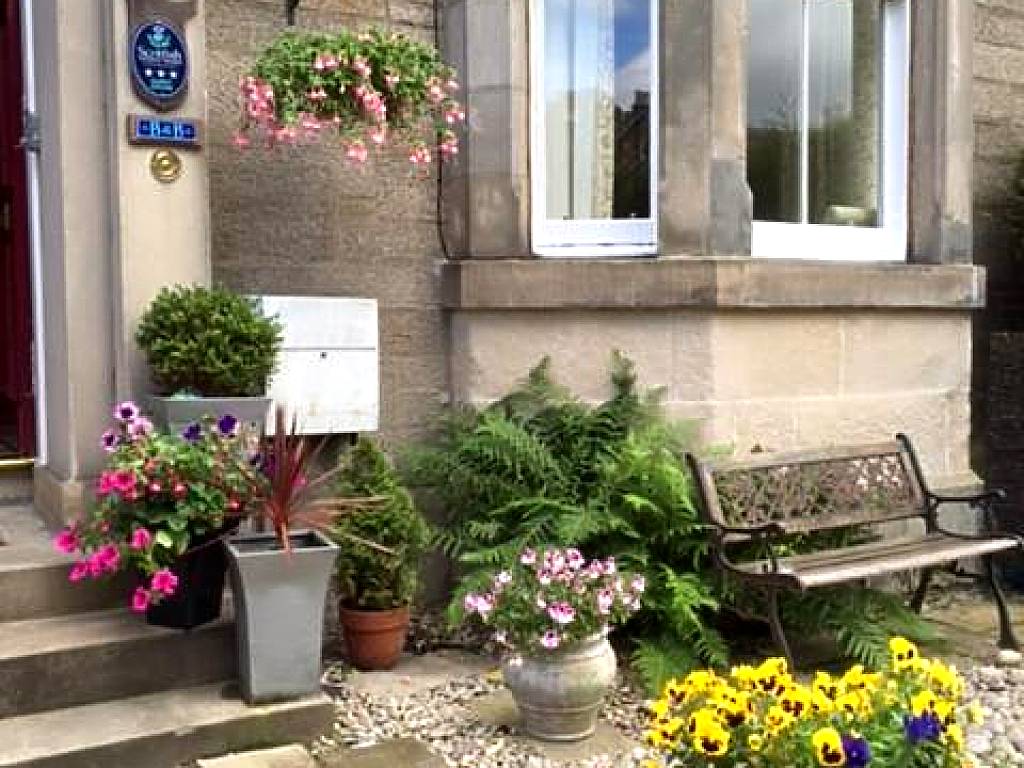 Sonas Guesthouse is a charming and historic bed and breakfast located just south of the city centre in Edinburgh. With its bright and cosy bedrooms, this guesthouse offers a comfortable stay for its guests. The individual rooms are adorned with period charm and traditional decor, providing a unique experience. Guests can enjoy modern amenities such as free parking and free WiFi during their stay. The popular attractions of the Royal Mile and Holyrood Park are within a 20-minute walk from the guesthouse, making it an ideal location for exploring the city. Additionally, the iconic Edinburgh Castle is only 2 miles away, while Waverley Railway Station can be reached by a 25-minute walk.
– Bright and cosy bedrooms
– Period charm and traditional decor
– Free parking
– Free WiFi
– Convenient location near popular attractions
JustB Edinburgh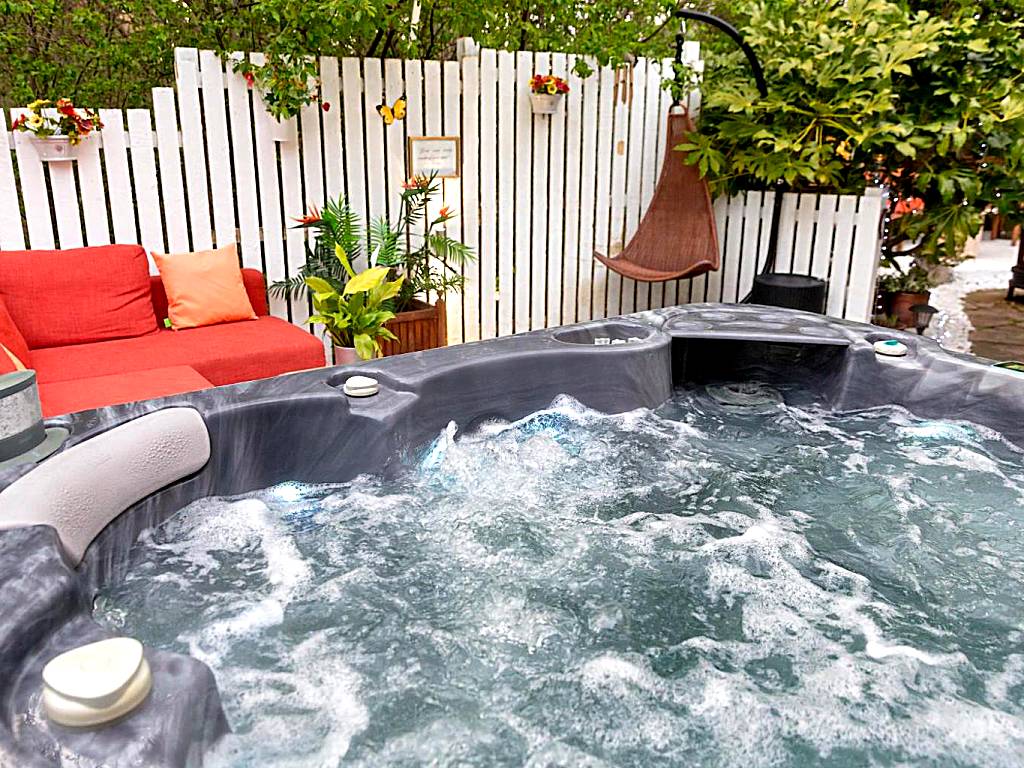 JustB Edinburgh is a charming guest house located in the center of Edinburgh City, right by Leith Walkway. It offers a relaxing atmosphere and beautiful surroundings, making it the perfect place to unwind and explore the city. The guest house provides free secure on-site parking and WiFi for its guests. One of the highlights of staying at JustB Edinburgh is its delicious breakfast menu, which includes vegan and vegetarian options made with locally sourced ingredients. The rooms are cozy and well-equipped with a seating area, flat-screen TV, private bathroom, and patio with garden views. Guests can also enjoy outdoor activities such as hiking and skiing in the area, with bike hire available onsite. JustB Edinburgh is conveniently located near popular attractions like Edinburgh Zoo and EICC, while Edinburgh Airport is just 11 km away.
Pros:
– Relaxing atmosphere
– Lovely surroundings
– Delicious breakfast menu with vegan and vegetarian options
– Cozy rooms with garden views
– Convenient location close to popular attractions
West End Townhouse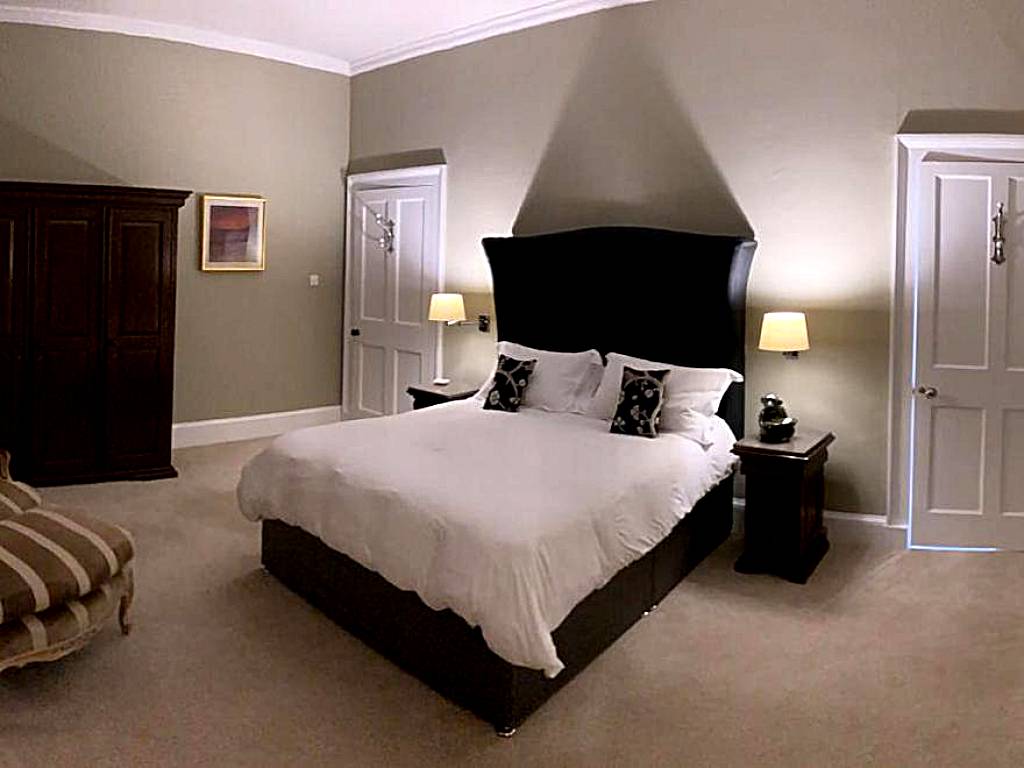 The West End Townhouse is a charming bed and breakfast located in the heart of Edinburgh. Offering a comfortable stay with its shared lounge and free WiFi, the hotel is conveniently situated near popular attractions such as EICC, Camera Obscura and World of Illusions, and The Real Mary King's Close. Each room is equipped with a flat-screen TV and an ensuite bathroom complete with free toiletries, a hairdryer, and shower facilities. Guests can start their day off right with a delicious à la carte, continental or Full English/Irish breakfast served each morning. With its excellent location close to Edinburgh Waverley station, Edinburgh Castle, National Museum of Scotland, and just 8 km from Edinburgh Airport, the West End Townhouse is the perfect base for exploring all that this beautiful city has to offer.
– Convenient central location
– Comfortable rooms with modern amenities
– Delicious breakfast options available
– Free WiFi throughout the property
– Close proximity to popular attractions
Other places to stay in Edinburgh
Bed & Breakfasts in Downtown Edinburgh
Downtown Edinburgh is home to a charming selection of bed and breakfasts, offering a cozy and personalized stay. Tucked away in historic buildings, these accommodations provide a unique opportunity to immerse yourself in the city's rich history and enjoy a comfortable retreat.
No. 53 Frederick Street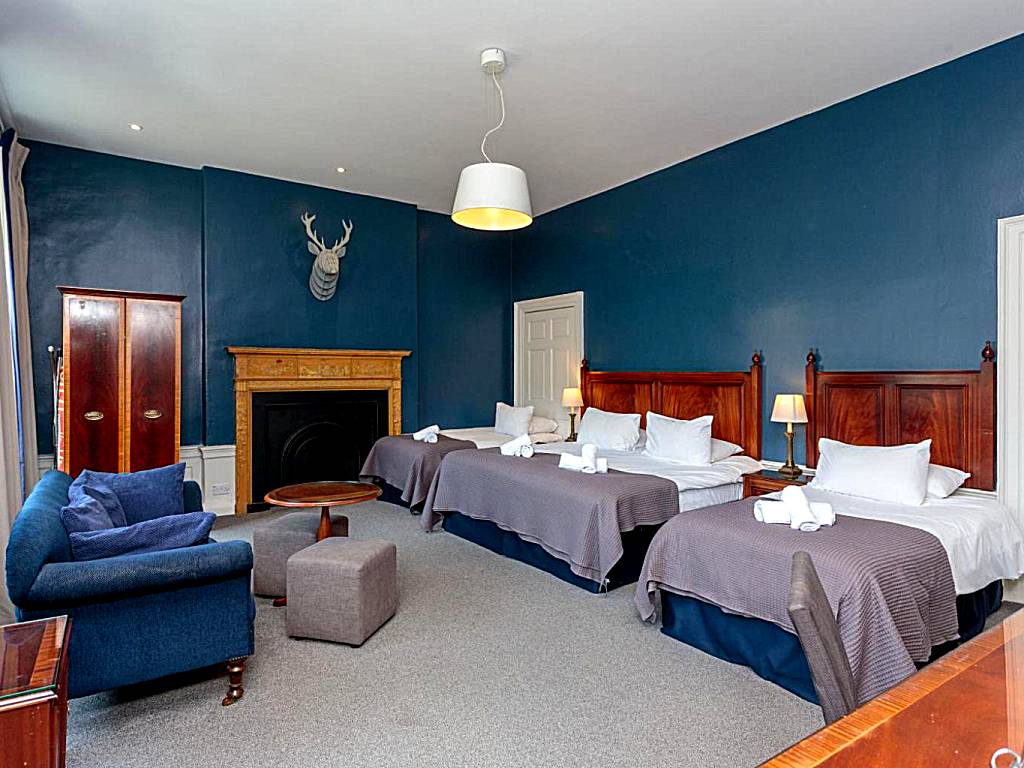 No. 53 Frederick Street is a charming guest house located in the heart of Edinburgh's central New Town. Its prime location just a minute's walk from bustling Princes Street makes it ideal for exploring the city. The Georgian townhouse offers Wi-Fi to ensure guests stay connected during their stay. Each room at No. 53 Frederick Street is individually decorated and features classic Georgian elements, creating a unique and elegant atmosphere. Guests can expect en suite shower rooms, tea/coffee facilities, and flat-screen TVs with DVD players in every room. With Edinburgh Waverley Rail Station just a 15-minute walk away, this guest house provides easy access to transportation options for further exploration of the city and beyond. St Andrew Square Bus Station is also conveniently located just half a mile from No. 53 Frederick Street. The iconic Edinburgh Castle is merely 400 meters away, while the historic Royal Mile can be reached on foot within 15 minutes.
– Super central location
– Great proximity to Princes Street
– Classic Georgian decor throughout
– En suite shower rooms in each room
– Close to major attractions like Edinburgh Castle and the Royal Mile
Six Brunton Place Guest House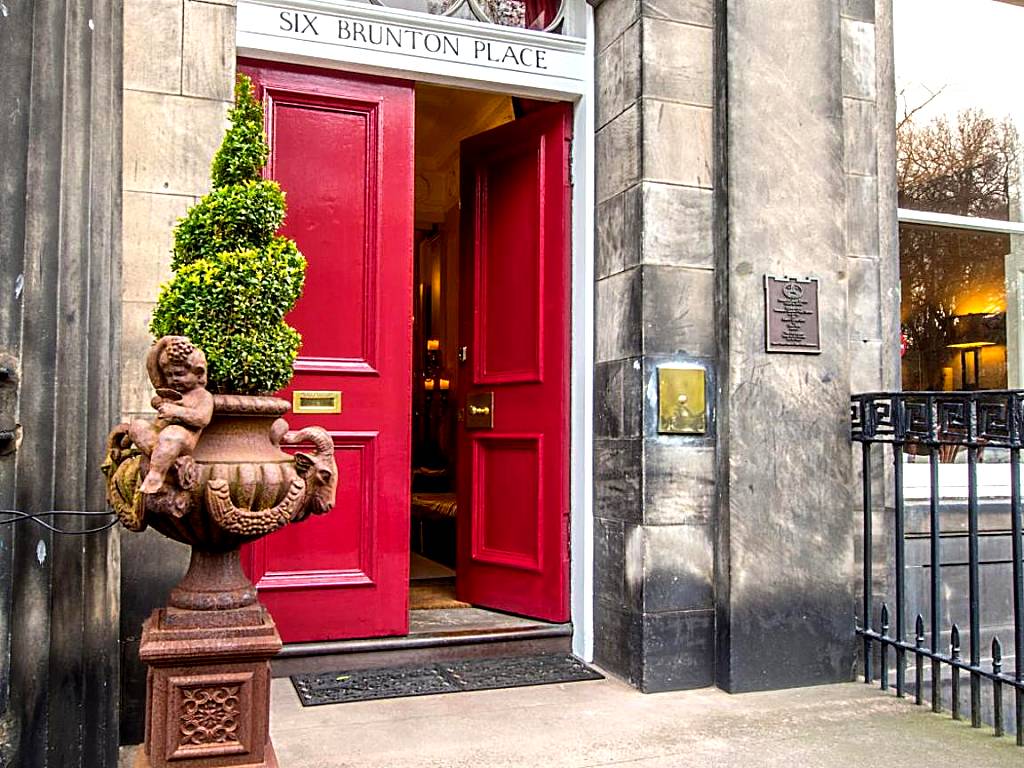 Located in the vibrant city of Edinburgh, Six Brunton Place Guest House is a hip and modern bed and breakfast that offers a delightful stay for its guests. The property provides free WiFi and features a beautiful garden, shared lounge, and terrace for guests to relax and unwind. The rooms are well-appointed with a comfortable seating area, flat-screen TV, and a private bathroom stocked with complimentary toiletries. One of the highlights of staying at this guest house is the amazing breakfast options available. Guests can enjoy a buffet spread or opt for continental or vegetarian choices to start their day off right. With its convenient location, popular attractions such as Edinburgh Playhouse, Royal Mile, and Edinburgh Waverley station are all within close proximity. Additionally, Edinburgh Airport is just 10 km away from the accommodation.
Pros:
– Hip and modern design
– Great breakfast options
– Free WiFi
– Convenient location near major attractions
– Comfortable amenities
Edinburgh Bed and Breakfasts Information
| | |
| --- | --- |
| 🛎️ B&Bs in Edinburgh | 5 |
| 🥇 Average Review Score | 9.4/10 |
| 🛏️ Average number of Rooms | 7 |
| 💵 Average price | 892 |
Our Recommended Bed and Breakfasts in Edinburgh
| | |
| --- | --- |
| West End Townhouse | 9.8/10 |
| JustB Edinburgh | 9.5/10 |
| Six Brunton Place Guest House | 9.5/10 |
| Sonas Guesthouse | 9.2/10 |
| No. 53 Frederick Street | 8.8/10 |
FAQ
What is the best location for a bed and breakfast in Edinburgh?
The best location for a bed and breakfast in Edinburgh would be the city center or near popular attractions such as the Royal Mile and Edinburgh Castle. These areas offer easy access to shops, restaurants, and public transportation, allowing guests to explore the city with convenience.
What amenities can I expect at a bed and breakfast in Edinburgh?
Bed and breakfasts in Edinburgh typically offer comfortable rooms with en-suite bathrooms, complimentary Wi-Fi, flat-screen TVs, and tea/coffee making facilities. Some establishments may also provide additional amenities like an on-site bar or lounge area, private gardens or courtyards, and free parking options.
Are there any family-friendly bed and breakfasts in Edinburgh?
Yes, there are several family-friendly bed and breakfasts in Edinburgh that cater to the needs of families traveling with children. These B&Bs often have spacious family rooms or interconnected rooms available, highchairs or baby cots upon request, and some may even offer special activities for kids during their stay.
Do bed and breakfasts in Edinburgh serve traditional Scottish breakfast?
Yes! One of the highlights of staying at a bed and breakfast in Edinburgh is enjoying a hearty traditional Scottish breakfast. This typically includes items like eggs (fried or scrambled), bacon, sausage links or patties (known as Lorne sausage), black pudding (a type of blood sausage), grilled tomatoes, mushrooms, baked beans, toast with butter or jam/jelly spreads,and sometimes haggis too! Vegetarian options are usually available as well.
Can I book a bed and brea
Popular B&B's destinations