Welcome to the enchanting world of Bed and Breakfasts in Scotland, a land filled with rich history, breathtaking landscapes, and warm hospitality. Nestled amidst misty glens and ancient castles, these charming accommodations offer an intimate and personalized experience for those seeking a truly remarkable getaway in the heart of the United Kingdom.
From remote countryside retreats to quaint coastal havens, Scotland's bedchambers provide a delightful alternative to traditional hotels. Immerse yourself in the authentic Scottish lifestyle as you wake up to picturesque views of rolling hills or idyllic lochs right outside your window. Each B&B boasts its own unique character, adorned with cozy interiors that exude warmth and comfort. Prepare to be pampered by attentive hosts who go above and beyond to ensure your stay is nothing short of extraordinary.
Indulge in hearty Scottish breakfasts that showcase locally sourced produce such as freshly baked scones, creamy porridge drizzled with honey, or smoked salmon served on crispy toast. Afterward, embark on unforgettable adventures through rugged highlands or explore ancient ruins steeped in myth and legend. Whether you dream of hiking along the famous West Highland Way or uncovering hidden gems along the stunning Isle of Skye coastline, these distinctive establishments serve as perfect bases for your Scottish escapades.
So let us guide you through this captivating realm where traditions blend seamlessly with modern comforts at every turn. Join us as we unveil the best-kept secrets within this breathtaking region—the most charming Bed and Breakfasts that promise splendid memories waiting to be made.
Top B&Bs in Scotland
Cairn Lodge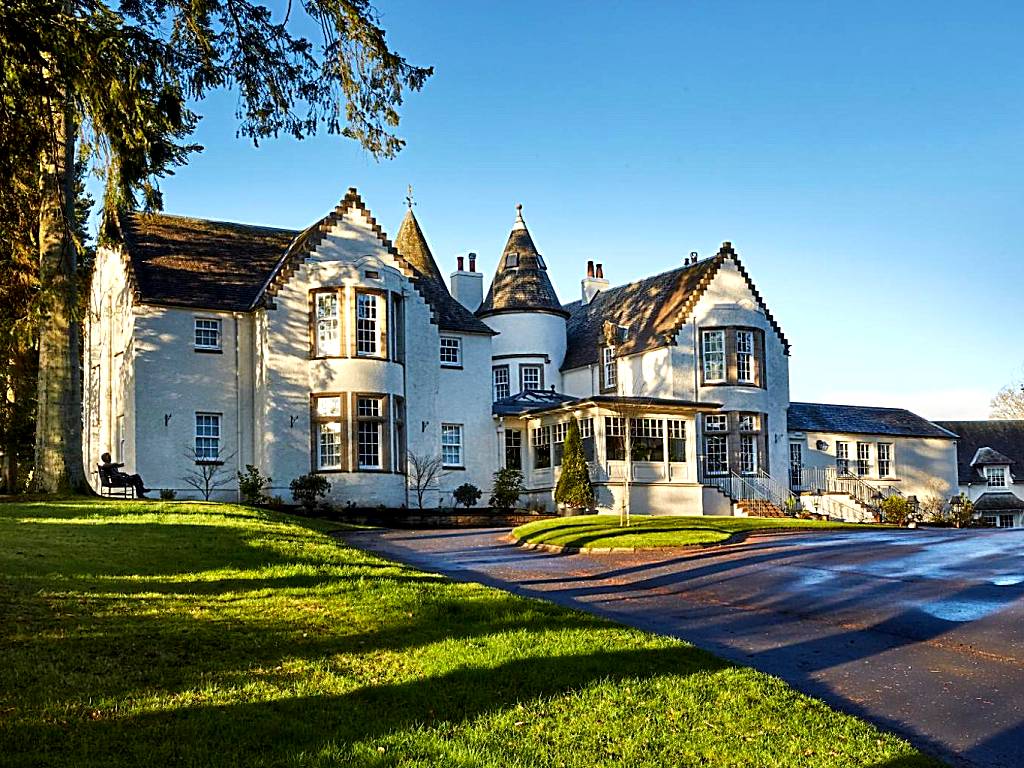 Cairn Lodge is a charming Victorian hunting lodge located between Stirling and Perth in the Highlands of Scotland. This country house hotel offers luxurious accommodation with spacious and elegant rooms, each equipped with a flat-screen TV and modern en-suite bathroom. The hotel's restaurant specializes in seasonal dishes made from local produce, while the contemporary lounge bar offers a wide range of drinks. With its convenient location, Cairn Lodge is just 20 miles away from the stunning Trossachs National Park and an hour's drive from Loch Lomond. Dunfermline can also be reached within a 40-minute drive.
Pros:
– Country House ambiance
– Hip atmosphere
– Friendly staff
– Free WiFi and parking available
Balmoral Arms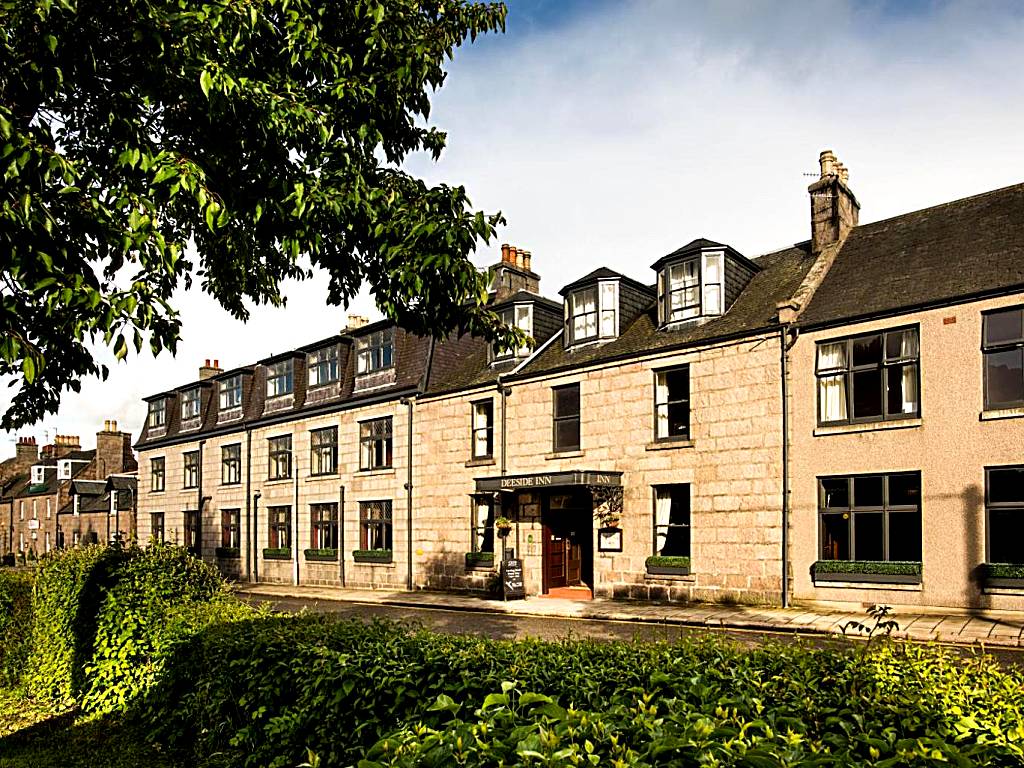 The Balmoral Arms is a charming inn located in the picturesque village of Ballater, nestled in the heart of Royal Deeside. This lively guest house delights visitors with its friendly staff and warm atmosphere. The property exudes charm with its period features, open log fires, and inviting tweed sofas. Each spacious room offers modern amenities such as free WiFi, a flat-screen TV, and tea/coffee making facilities. With beamed ceilings and bare wood floors, the building adds to the cozy ambiance. Guests can indulge in hearty meals at the bar or choose from the a la carte and grill menu at the restaurant. Live music events add to the vibrant atmosphere of this delightful establishment.
– Lively atmosphere
– Friendly staff
– Period features and cozy ambiance
– Delicious hearty meals at the bar
– Live music events
Trotternish B&B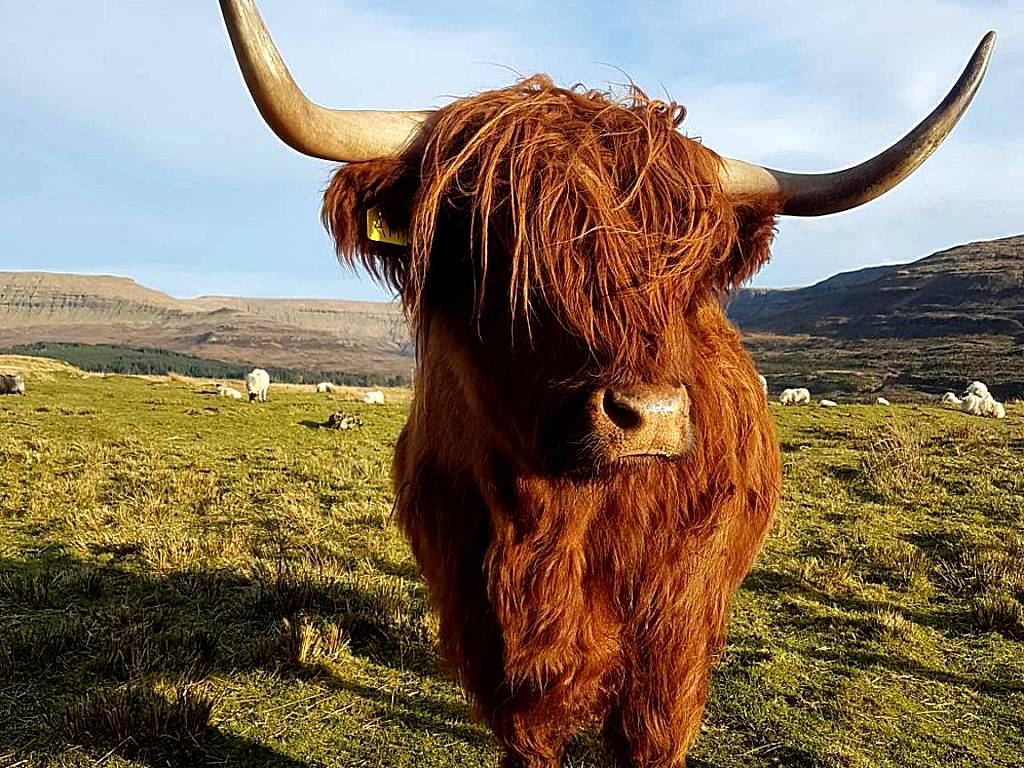 Nestled in the charming village of Lenhinnisdal, just 5 miles south of Uig, Trotternish B&B is a delightful bed and breakfast offering comfortable accommodation with modern amenities. Guests can enjoy a tranquil stay surrounded by nature in the beautiful garden while staying connected with the complimentary WiFi and enjoying their favorite shows on the flat-screen TV. The rooms are equipped with a fridge, coffee machine, and kettle for added convenience. A scrumptious continental breakfast awaits guests each morning to start their day on a delicious note. With Talisker Distillery just 47 km away, guests can explore the best of Scotland's whiskey heritage or opt for cycling adventures nearby.
– Convenient location near Uig
– Free WiFi access
– Charming garden setting
– Modern amenities including flat-screen TV and fridge
– Delicious continental breakfast served daily
Other places to stay in Scotland
Bed & Breakfasts in Downtown Scotland
Downtown Scotland offers a charming selection of Bed & Breakfasts, where guests can enjoy a cozy and intimate experience. These establishments provide comfortable accommodations with personalized service, allowing visitors to immerse themselves in the rich history and culture of this captivating destination.
Ashbank Bed & Breakfast (Drymen)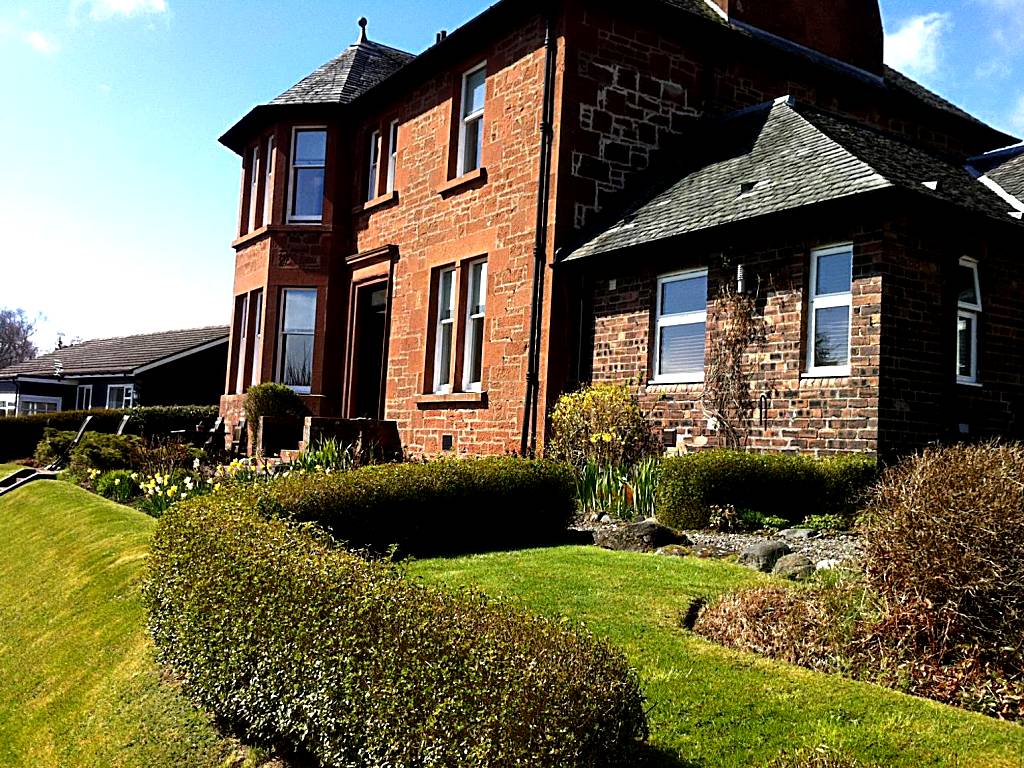 Ashbank Bed & Breakfast in Drymen is a charming and comfortable accommodation option for those looking to explore the beautiful village and surrounding areas. Situated on the West Highland Way, it offers easy access to famous walking tracks and is only a short walk away from Buchanan Castle Golf Club. The traditional rooms are well-appointed with en suite bathrooms, tea and coffee facilities, flat-screen TVs, and scenic views. Guests can enjoy a generous daily breakfast in the dining room or relax in the spacious garden overlooking Drymen Village Square. With free parking and Wi-Fi available, Ashbank ensures a convenient stay for its guests. Additionally, its location provides quick access to Loch Lomond and historic Stirling Castle.
– Great location for exploring Drymen's attractions
– Conveniently situated on the West Highland Way
– Cosy bedrooms with en suite bathrooms
– Generous daily breakfast served in the dining room
– Spacious garden area overlooking Drymen Village Square
Gowan Brae Bed & Breakfast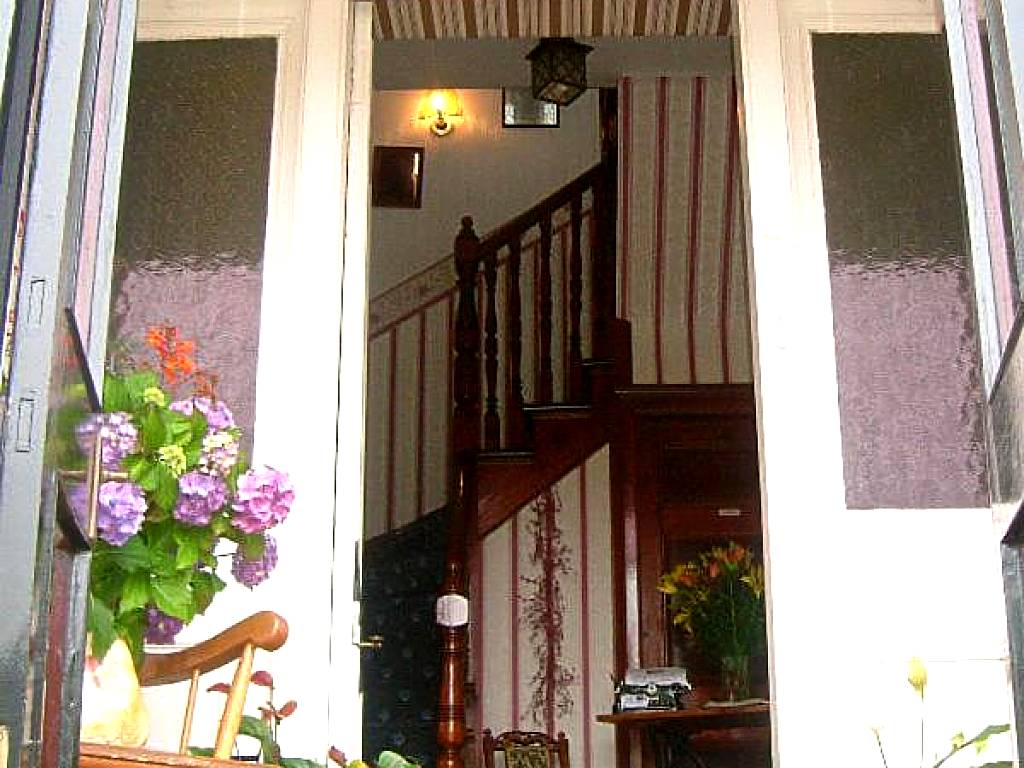 Gowan Brae Bed & Breakfast is a charming and centrally located accommodation in Fort William. With its convenient location, guests have easy access to popular attractions such as Loch Linnhe and Glenfinnan Station Museum. The B&B offers comfortable rooms with amenities like free WiFi and a flat-screen TV. Guests can enjoy a delicious daily breakfast with options ranging from à la carte to continental or Full English/Irish. The property also features a lovely garden and provides free private parking for guests. Towels and bed linen are provided for added convenience. Nearby attractions include the West Highland Museum, just 600 meters away, and the Ben Nevis Whisky Distillery, located 4 km from the B&B. For those traveling by air, Oban Airport is the closest airport at a distance of 60 km.
– Super central location
– Good breakfast options
– Free WiFi
– Lovely garden
– Free private parking
Stronchreggan View Guest House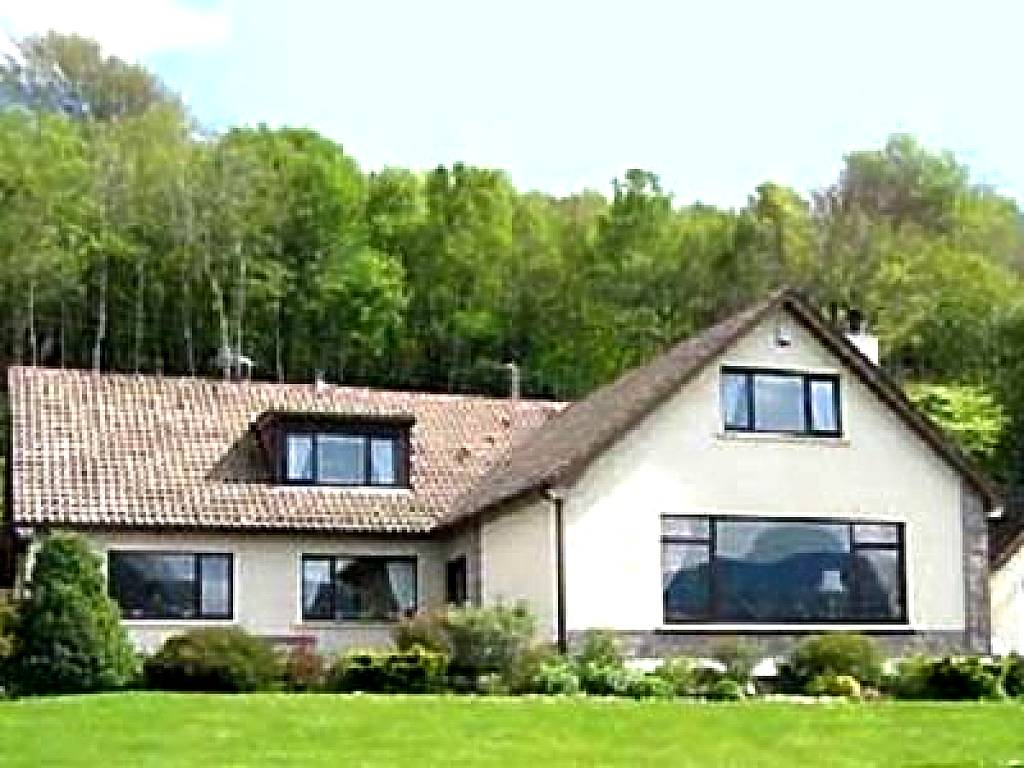 Located just 1 mile from Fort William, Stronchreggan View Guest House is a charming family-run bed and breakfast that offers breathtaking views of Loch Linnhe and the Ardgour hills. Guests can enjoy free Wi-Fi and relax on the garden decking area, which features picnic tables and benches overlooking the loch. The guest house serves a delicious freshly cooked breakfast in the dining room, with options such as porridge, haggis, black pudding, and continental items available upon request. The tastefully decorated bedrooms are equipped with flat-screen TVs, tea/coffee making facilities, hairdryers, and ironing facilities upon request. There is also a garage to secure mountain bikes, cycles, and ski equipment, as well as a drying area for wet gear. Free private car parking is provided for all guests.
– Charming family-run bed and breakfast
– Stunning views of Loch Linnhe and the Ardgour hills
– Free Wi-Fi
– Delicious freshly cooked breakfast with various options available
– Convenient amenities such as garage for securing outdoor equipment
Cheap Guest Houses in Scotland
Scotland offers a range of affordable guest houses that provide comfortable accommodation for budget-conscious travelers. With their warm hospitality and convenient locations, these guest houses are the perfect base to explore Scotland's stunning landscapes and historic sites.
Linndhu House (Tobermory)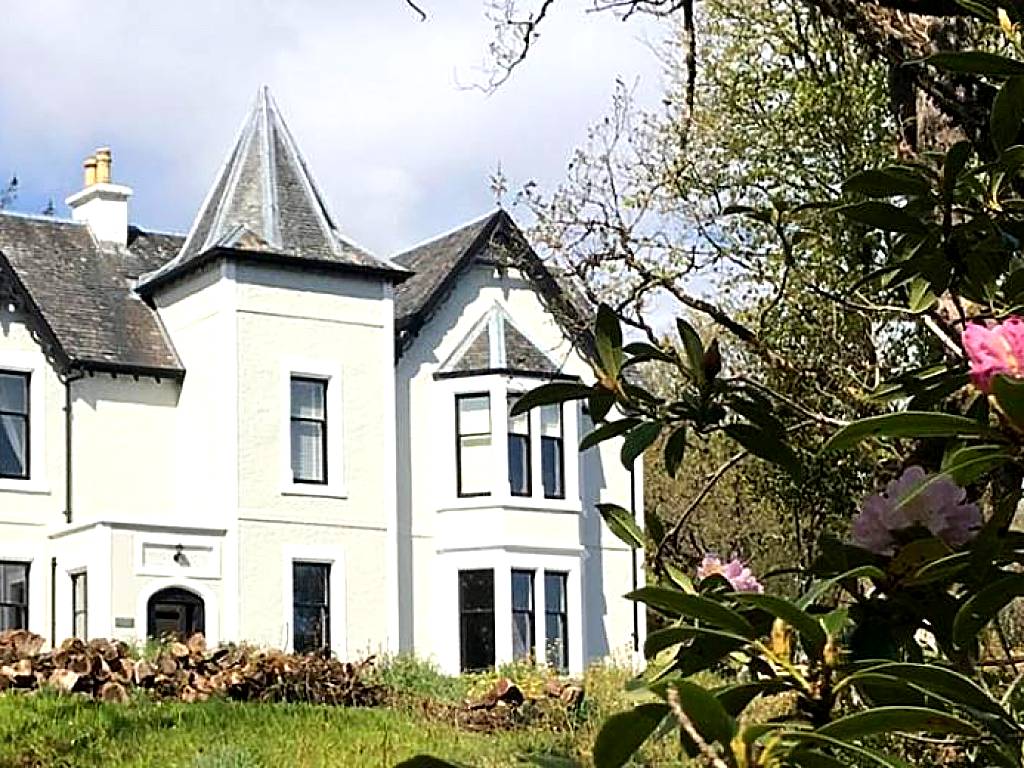 Located in the picturesque town of Tobermory, Linndhu House is a charming guest house offering cosy and comfortable 4-star accommodation. With its inviting atmosphere and well-appointed rooms, guests are sure to feel right at home. The guest house provides free WiFi and private parking for added convenience. Start your day off right with a delicious breakfast featuring buffet, à la carte, or Full English/Irish options. The spacious units at Linndhu House feature a seating area, flat-screen TV with satellite channels, and a private bathroom complete with free toiletries and a shower. Some units even offer stunning sea views to enhance your stay. Each room includes amenities such as a kettle, bed linen, and towels for maximum comfort. For those arriving by air, Oban Airport is the nearest airport located just 58 km away.
– Cosy and comfortable rooms
– Free WiFi throughout the property
– Scenic sea views from select units
– Convenient on-site parking
– Delicious breakfast options available
The Alamo Guest House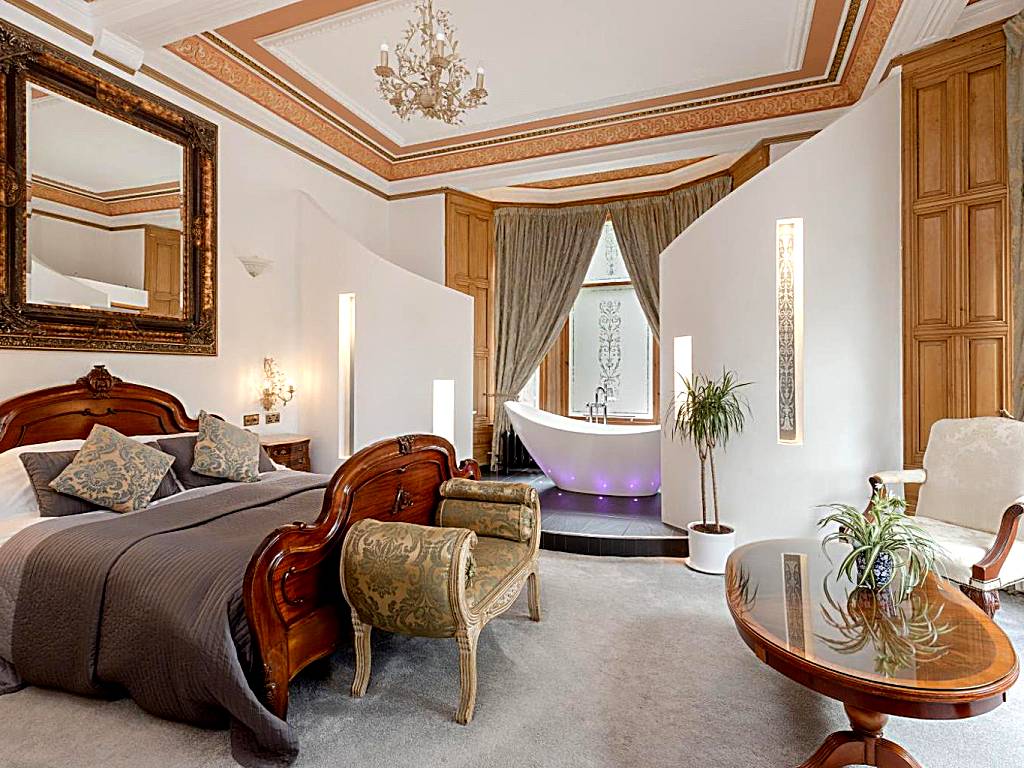 Located in a charming 19th-century Victorian building, The Alamo Guest House is a hip and stylish 4-star bed and breakfast overlooking Kelvingrove Park in Glasgow. With its excellent views of the city, this guest house offers a superb breakfast that includes fresh fruits, pastries, and hot dishes. The rooms at The Alamo are a perfect blend of antique features and modern amenities, featuring flat-screen HD TVs with DVD players, free Wi-Fi, and marble-topped sinks. Some rooms even boast ornate wooden beds. There are seven rooms with private en suite bathrooms and shower rooms, while three rooms have private bathroom facilities located outside the room. Just a short walk away from Glasgow's center, this guest house is also conveniently located near major attractions such as the SECC Arena and Glasgow Botanic Gardens.
– Stylish 19th-century Victorian building
– Excellent views over Kelvingrove Park
– Superb breakfast options
– Charming antique features with modern amenities
– Convenient location to explore Glasgow's attractions
Scotland Bed and Breakfasts Information
| | |
| --- | --- |
| 🛎️ B&Bs in Scotland | 8 |
| 🥇 Average Review Score | 9.3/10 |
| 🛏️ Average number of Rooms | 11 |
| 💵 Average price | 743 |
Our Recommended Bed and Breakfasts in Scotland
| | |
| --- | --- |
| Linndhu House (Tobermory) | 9.9/10 |
| Trotternish B&B | 9.7/10 |
| Ashbank Bed & Breakfast (Drymen) | 9.6/10 |
| Cairn Lodge | 9.4/10 |
| Gowan Brae Bed & Breakfast | 9.4/10 |
FAQ
Are bed and breakfasts popular in Scotland?
Yes, bed and breakfasts are extremely popular in Scotland. With the country's rich history, stunning landscapes, and warm hospitality, many travelers choose to stay in a cozy bed and breakfast rather than a traditional hotel. Bed and breakfasts offer a unique experience where guests can enjoy comfortable accommodations while also getting a taste of local culture and personalized service.
What amenities can I expect at a bed and breakfast in Scotland?
Bed and breakfasts in Scotland generally offer a range of amenities to ensure that guests have a pleasant stay. Most establishments provide comfortable bedrooms with ensuite bathrooms, complimentary toiletries, tea/coffee making facilities, and free Wi-Fi access. Additionally, many B&Bs serve delicious homemade breakfasts made with locally sourced ingredients to start your day off right.
How do I choose the right bed and breakfast for my stay in Scotland?
Choosing the right bed and breakfast for your stay depends on your personal preferences and needs. Consider factors such as location – whether you prefer to stay in the heart of the city or amidst scenic countryside. Take into account reviews from previous guests regarding cleanliness, comfort levels, friendly hosts, etc. It is also essential to check if any specific requirements or amenities you desire are available before making your reservation.
Are there any famous cities or regions for bed and breakfast stays in Scotland?
Scotland offers numerous cities and regions known for their excellent selection of bed-and-breakfast accommodation options. Edinburgh is particularly renowned for its charming B&Bs near historic sites like Edinburgh Castle or along The Royal Mile. In the Highlands, areas such as Inverness or Fort William provide breathtaking views paired with cozy B&B experiences. Along the famous North Coast 500 route lies various picturesque villages offering delightful stays filled with warm Scottish hospitality.
What makes staying at a bed &amp
breakfast different from other types of accommodation?
Popular B&B destinations