Welcome to Newport, a charming coastal city located in the United States. As we embark on this journey of exploration, let us dive into the world of exquisite bed and breakfast establishments that grace this quaint destination. Immerse yourself in the allure of opulent accommodations and indulge in personalized hospitality at these enchanting boutique retreats.
Newport is renowned for its captivating views, historic architecture, and vibrant maritime culture. Nestled within this picturesque setting are an array of delightful B&Bs, providing a unique alternative to traditional hotel stays. These intimate lodgings offer an unparalleled opportunity to experience the essence of Newport – its rich heritage, warm ambiance, and charming character.
Step back in time as you enter these carefully preserved havens that boast elegantly furnished rooms, each with its distinct personality. Wake up to breathtaking vistas from your window or savor a lovingly prepared gourmet breakfast crafted from fresh local ingredients. The attentive hosts will guide you through your stay with insider suggestions on exploring Newport's hidden gems – from strolling along scenic coastal paths to visiting historic landmarks or sampling delectable seafood at waterfront eateries.
Prepare yourself for an unforgettable sojourn filled with serenity and luxury at these extraordinary bed and breakfasts in Newport.
Top B&Bs in Newport
1 Murray House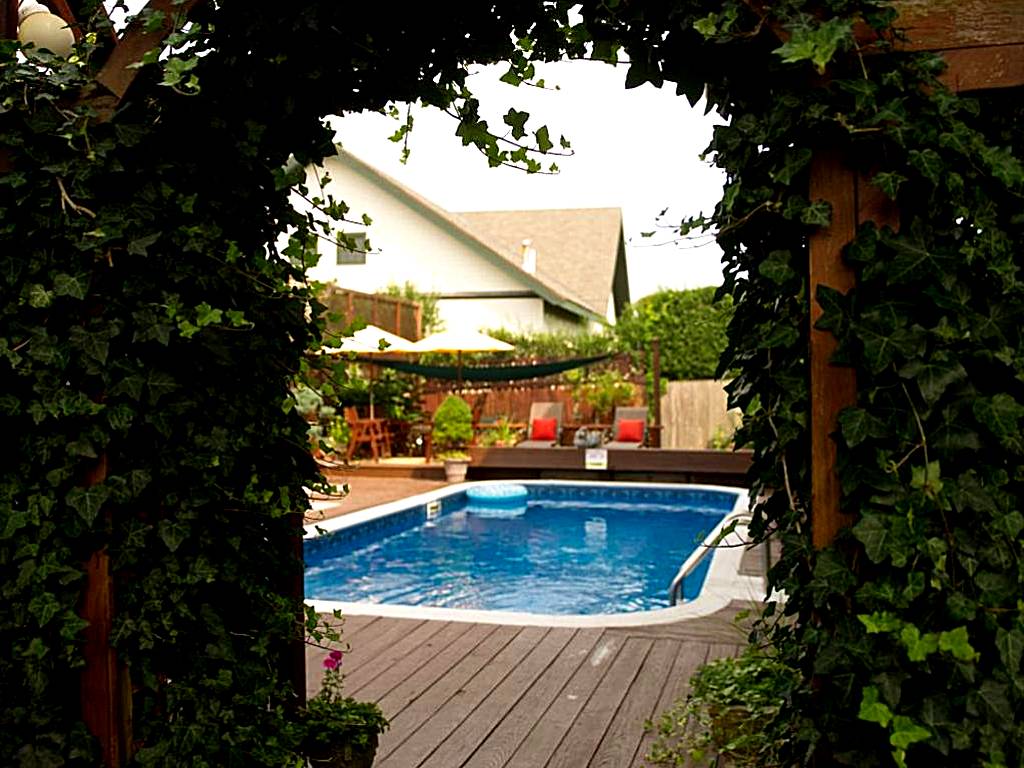 1 Murray House is a charming bed and breakfast located in Newport, offering guests a beach front location and a relaxing atmosphere. Situated just 3.2 km from Ocean Drive Historic District and 2 km from Vinland Estate – McAuley Hall, this accommodation provides easy access to popular points of interest such as Bellevue Avenue, Chateau-sur-Mer, and Marble House. Each unit at 1 Murray House features modern amenities including free WiFi, air conditioning, and a fully equipped kitchenette. Guests can also enjoy the outdoor swimming pool, hot tub, and access to a garden. The bed and breakfast offers both continental and American breakfast options with room service available. For those looking to explore the area further, activities such as hiking, snorkeling, or windsurfing can be enjoyed nearby. With its picturesque setting and convenient location near notable attractions, 1 Murray House is an ideal choice for travelers seeking a cozy retreat by the beach.
Pros:
– Beach front location
– Relaxing atmosphere
– Outdoor swimming pool
– Fully equipped kitchenettes in each unit
– Continental or American breakfast options
Samuel Durfee House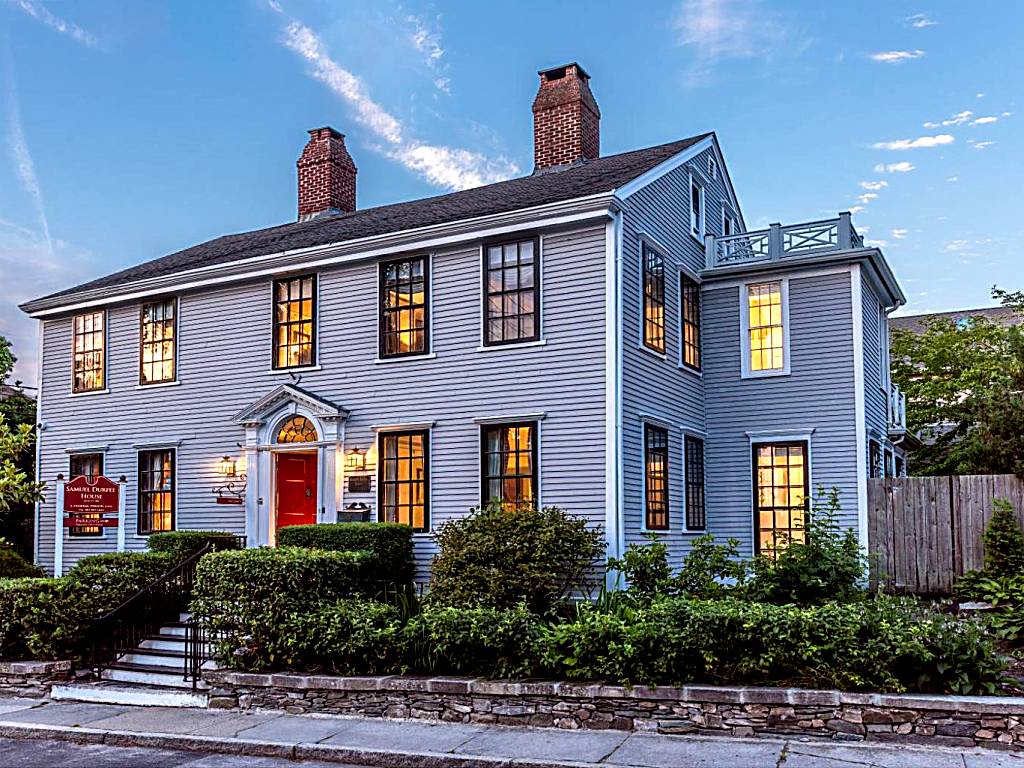 Situated in the charming city of Newport, Rhode Island, Samuel Durfee House is a delightful bed and breakfast that offers guests a comfortable and memorable stay. The hotel boasts a prime location, with attractions such as King Park Beach and Easton's Beach just a short distance away. Each of the beautifully appointed rooms feature modern amenities including air conditioning and a cable flat-screen TV. Guests can indulge in a delicious continental or Full English/Irish breakfast each morning before setting off to explore the nearby International Tennis Hall of Fame, Rosecliff Mansion, and The Preservation Society of Newport County. With free WiFi and free private parking available, Samuel Durfee House is the perfect choice for those seeking relaxation and convenience during their stay in Newport.
– Convenient location near popular beaches
– Comfortable accommodations with modern amenities
– Delicious continental or Full English/Irish breakfast served daily
– Close proximity to top attractions such as museums and mansions
– Free WiFi and free private parking for added convenience
Admiral Farragut Inn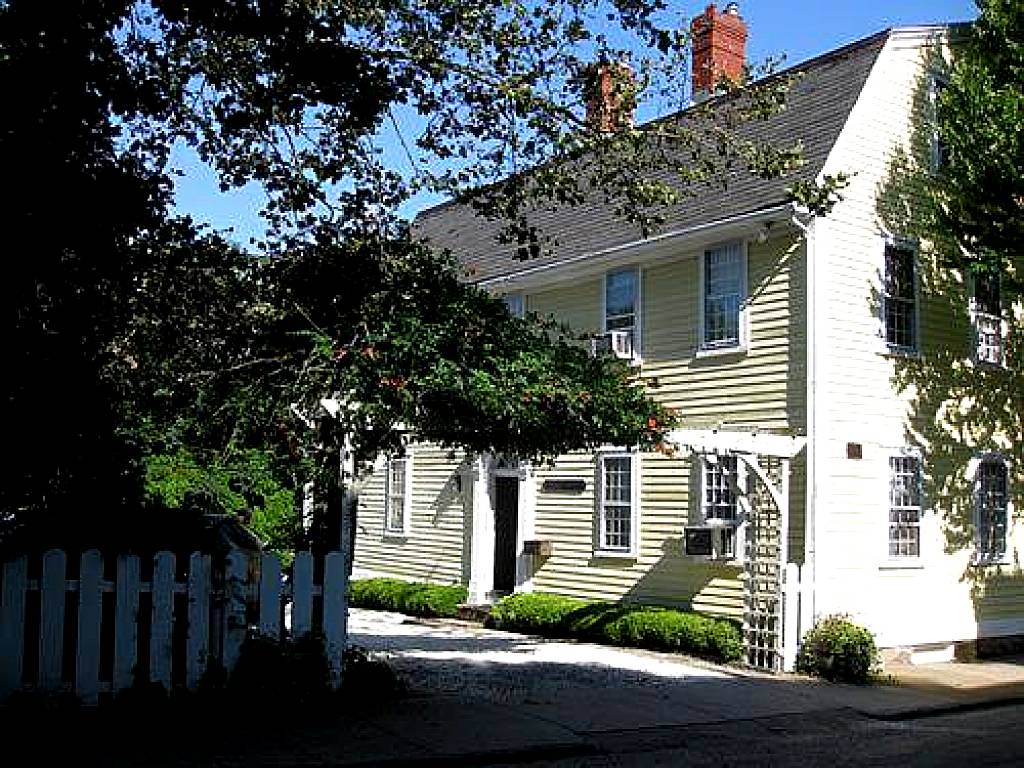 Located in the historic district of Newport, Rhode Island, the Admiral Farragut Inn is a charming colonial bed and breakfast that offers comfortable accommodation and friendly service. Situated just steps from the scenic harbor and popular area sites, guests can easily explore unique shops, antique stores, and local restaurants. The inn provides a complimentary full breakfast to start your day and cozy fireplaces to relax in the evening. The rooms at the Admiral Farragut are beautifully furnished with four-poster beds, authentic Colonial paned windows, and exquisite antiques. Additionally, popular attractions such as the Newport Art Museum, Beechwood Mansion, and Fort Adams State Park are only a short distance away.
Pros:
– Ideal location in Newport's historic district
– Steps away from scenic harbor views
– Complimentary delicious full breakfast
– Cozy fireplaces for relaxation in the evening
– Beautifully furnished rooms with colonial charm
Other places to stay in Newport
Bed & Breakfasts in Downtown Newport
Downtown Newport offers charming bed and breakfasts that capture the essence of the city's history and coastal beauty. These quaint accommodations provide a cozy and personalized experience for travelers, with their unique decor, friendly hosts, and delicious homemade breakfasts.
Armistead Cottage Bed & Breakfast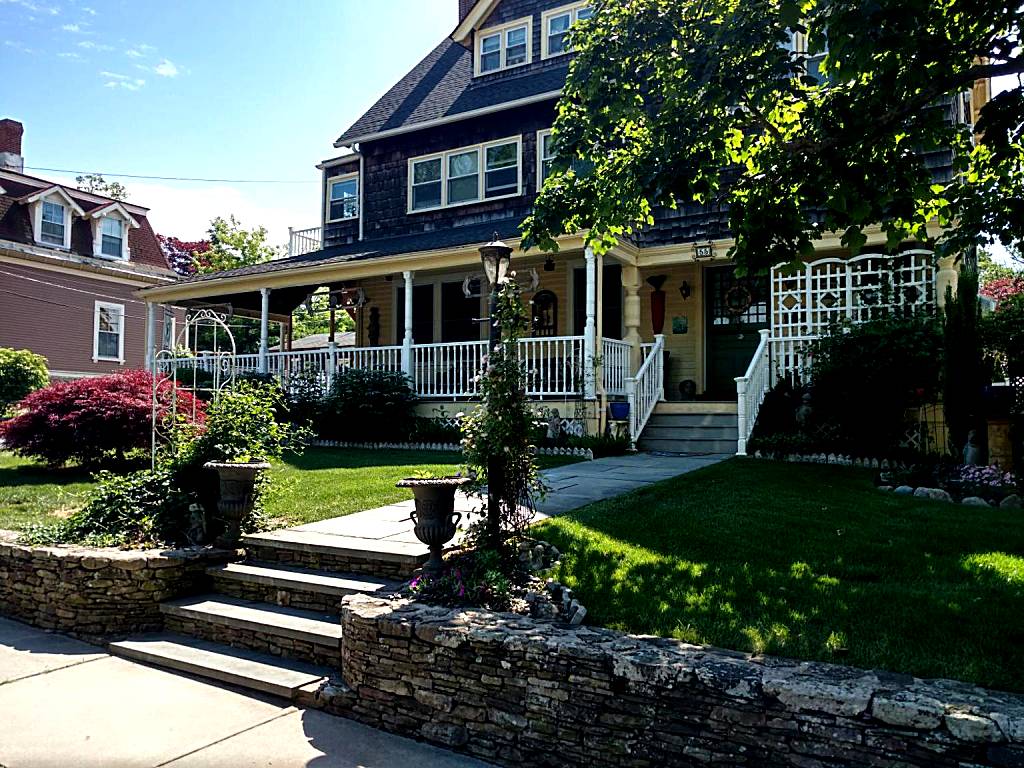 Armistead Cottage Bed & Breakfast is a highly elegant Victorian-style inn located on the beachfront. The inn is exquisitely furnished with antiques and stained glass, creating an atmosphere of timeless beauty. The spacious bedrooms, available in queen and king sizes, each feature an en suite private bathroom with a shower and tub. Guests can start their day with a delicious homemade breakfast served in the charming dining room. Additionally, amenities such as free WiFi, parking on-site, complimentary toiletries, a hairdryer, fireplace, AC, flat screen TV with DVD player, desk, seating area are provided for guests' comfort. The Inn also offers a guest refrigerator filled with complimentary beverages and a coffee and tea maker. A highlight of the property is its wide front porch featuring a swing where guests can unwind and enjoy the ocean breeze. Conveniently located near popular attractions like Touro Synagogue and the International Tennis Hall of Fame, Armistead Cottage Bed & Breakfast offers both elegance and convenience for an unforgettable stay.
– Beachfront location
– Elegant Victorian-style inn
– En suite private bathrooms
– Delicious homemade breakfast
– Wide front porch with swing
Harborside Inn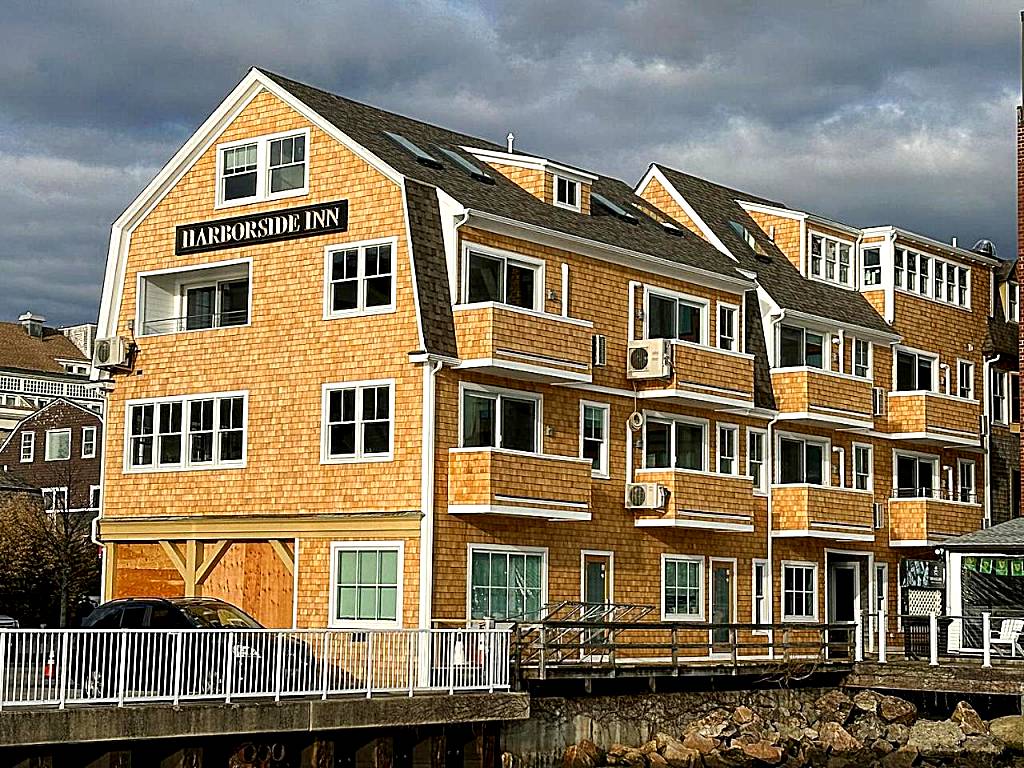 Harborside Inn is a charming inn located directly on the waterfront in Newport, Rhode Island. Its prime location offers easy access to the vibrant shops and restaurants on Thames Street. Each room or suite at Harborside Inn boasts a picturesque view of either the harbor or city. Guests can start their day with a complimentary continental breakfast served in the Harbor Room, which overlooks Newport Harbor. The inn also offers private balconies in many rooms, along with free wireless internet access. In the afternoon, guests can enjoy freshly baked cookies and tea in the cozy Harbor Room. Nearby attractions include Bowen's Wharf, which is just a short walk away, as well as popular destinations like Cliff Walk and Fort Adams State Park. Bellevue Avenue and the International Tennis Hall of Fame are also conveniently located within three blocks of Harborside Inn.
– Great waterfront location
– Views of harbor or city from every room
– Complimentary continental breakfast with harbor views
– Private balconies available in many rooms
– Convenient proximity to local attractions and amenities
Yankee Peddler Inn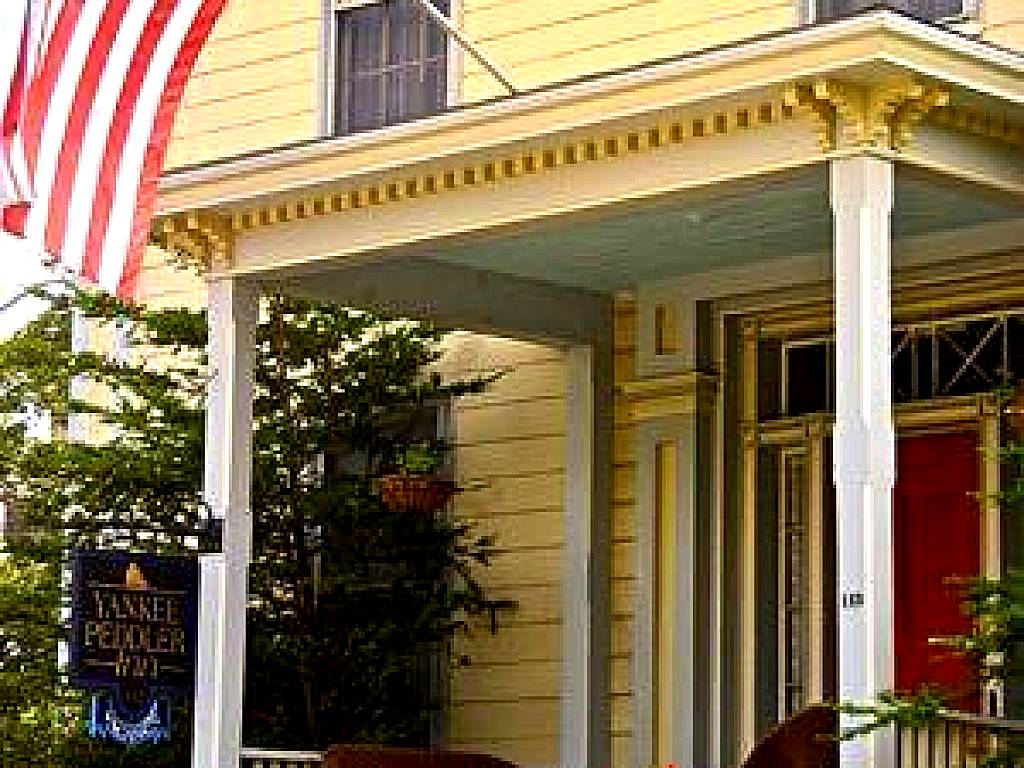 Located in the charming streets of Newport, Rhode Island, the Victorian-style Yankee Peddler Inn is a delightful inn that offers a cozy and comfortable stay. Less than 1.6 km from the waterfront, this inn provides free WiFi access to its guests. Each room at Yankee Peddler Inn is equipped with modern amenities including a flat-screen cable TV and private bathroom. In the morning, guests can enjoy a complimentary continental breakfast before embarking on their day's adventures. In the afternoon, they can relax with tea and freshly baked biscuits or unwind on the inn's rooftop deck in the evening. Some rooms even feature a mini-refrigerator for added convenience. The inn's location allows guests to explore an array of shops, restaurants, and stunning architecture nearby. With a 24-hour front desk and an on-site tour desk, guests can easily plan their activities during their stay. For those interested in culture and history, The Tennis Hall of Fame and The Newport Art Museum are just within 750 meters of the property while Bowen's Wharf waterfront area is only 1.3 km away.
Pros:
– Charming Victorian-style inn
– Complimentary continental breakfast
– Rooftop deck for relaxation
– Convenient location near shops and restaurants
– Helpful 24-hour front desk staff
Cheap Guest Houses in Newport
Newport offers a variety of affordable guest houses that provide comfortable accommodations and a pleasant stay. With their cozy rooms and convenient locations, these guest houses are ideal for budget travelers looking to explore the city without breaking the bank.
Beech Tree Inn and Cottage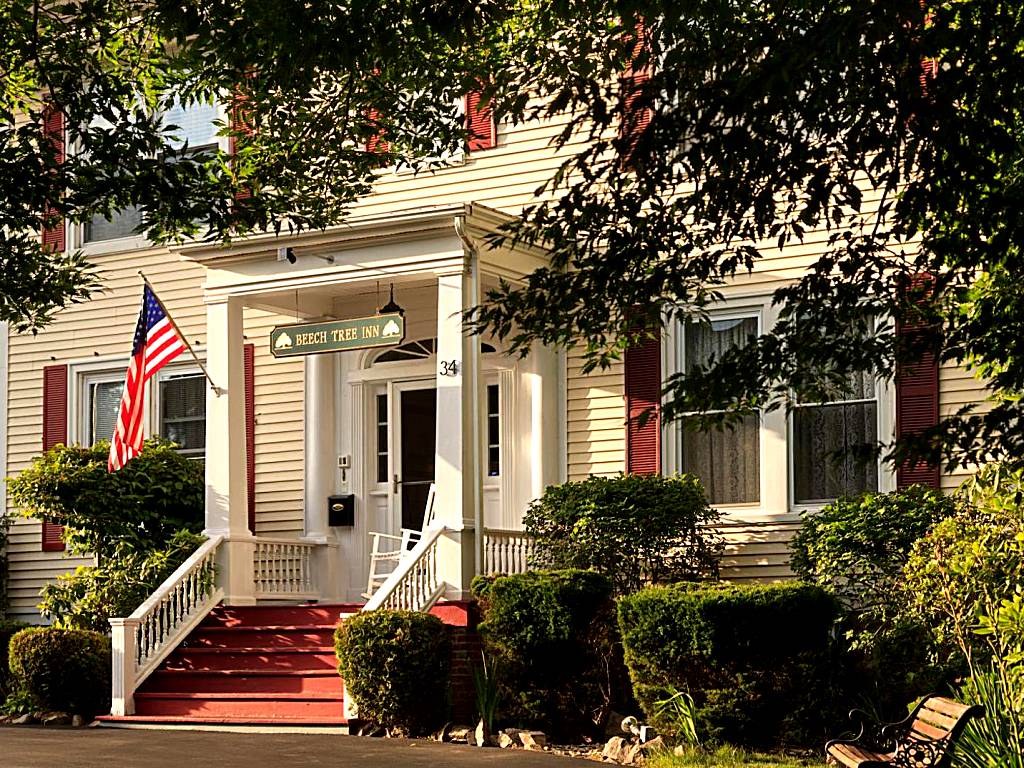 Located in Newport, Beech Tree Inn and Cottages is a luxurious guest house that offers great value. Originally built in the late 1880s, this inn provides comfortable rooms equipped with private bathrooms, air-conditioning, cable TV, a hairdryer, and free WiFi. Guests can also enjoy a delicious breakfast and indulge in a bowl of candy, nuts or snacks throughout the day. The inn goes the extra mile to make guests feel welcome by offering an afternoon cup of tea or a glass of sherry. Additionally, there is a library filled with books for guests to enjoy and board games for children to play with. With its convenient location near attractions such as Touro Synagogue (1.1 km), International Tennis Hall of Fame (1.4 km), and Marble House (1.8 km), Beech Tree Inn and Cottages is the ideal place for visitors to experience all that Newport has to offer.
– Luxurious guest house with great value
– Convenient location near popular attractions
– Comfortable rooms with modern amenities
– Delicious breakfast included
– Afternoon tea or glass of sherry provided
Cleveland House Inn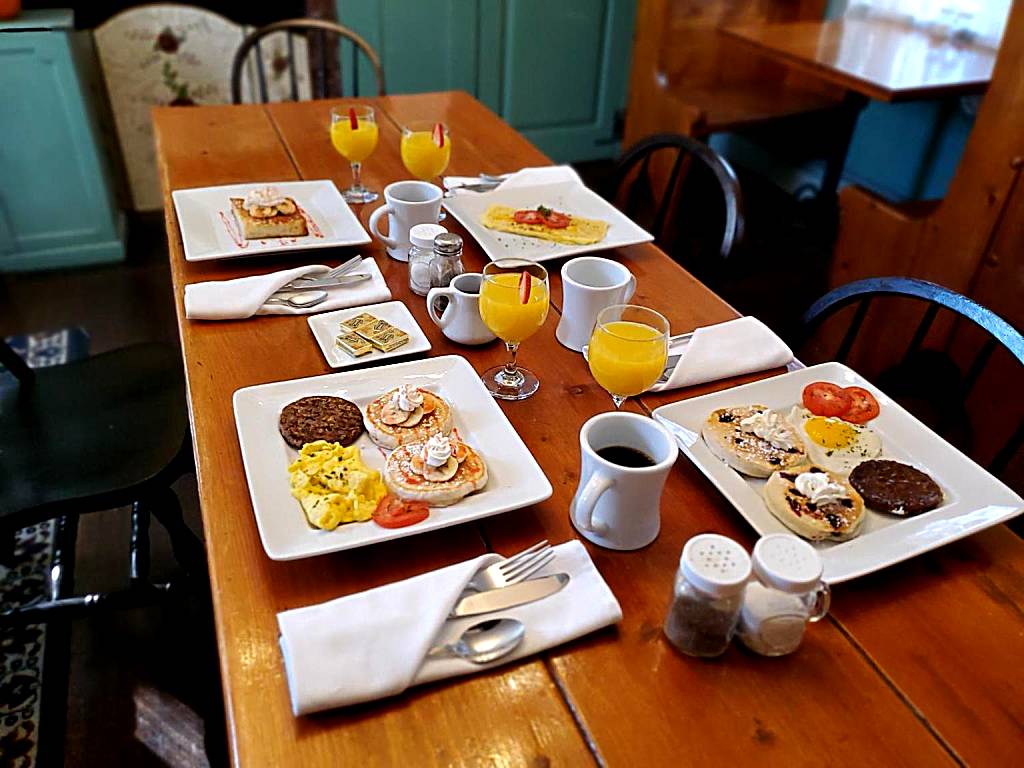 The Cleveland House Inn, a charming Victorian inn located just one block away from the bustling shops and picturesque harbor of Newport, offers an exceptional bed and breakfast experience. Each room is elegantly furnished with canopy, sleigh, or 4-post beds and features private marble baths for added luxury. Guests can enjoy off-street parking and complimentary Wi-Fi throughout their stay. The inn serves a delicious breakfast every morning to start the day right. Additionally, the friendly staff is fluent in French, adding a touch of international flair to your stay. Guests will find themselves conveniently situated near attractions such as the United States War College, which is only a mile away, and Goat Island just five minutes from the property.
Pros:
– Convenient location near shops and harbor
– Elegant Victorian-style rooms
– Private marble baths for added luxury
– Off-street parking for guests' convenience
– Complimentary Wi-Fi throughout the property
Newport Bed and Breakfasts Information
| | |
| --- | --- |
| 🛎️ B&Bs in Newport | 8 |
| 🥇 Average Review Score | 8.8/10 |
| 🛏️ Average number of Rooms | 7 |
| 💵 Average price | 131 |
Our Recommended Bed and Breakfasts in Newport
| | |
| --- | --- |
| Armistead Cottage Bed & Breakfast | 9.6/10 |
| Samuel Durfee House | 9.3/10 |
| Beech Tree Inn and Cottage | 9.2/10 |
| Harborside Inn | 8.9/10 |
| 1 Murray House | 8.7/10 |
FAQ
1. What are some popular bed and breakfasts in Newport?
Newport offers a range of charming bed and breakfasts to choose from. The Francis Malbone House, located in the heart of the historic district, is known for its elegant rooms and top-notch service. The Ivy Lodge, a beautifully restored Victorian mansion, offers a cozy atmosphere with modern amenities. The Cliffside Inn boasts stunning ocean views and luxurious accommodations. Lastly, The Marshall Slocum Inn provides a warm and welcoming ambiance with individually decorated rooms.
2. What amenities can I expect at a bed and breakfast in Newport?
Bed and breakfasts in Newport pride themselves on offering exceptional amenities to their guests. Most establishments provide comfortable beds with high-quality linens for a restful sleep. You can also expect en-suite bathrooms with complimentary toiletries, plush bathrobes, and towels. Many B&Bs offer complimentary gourmet breakfast cooked to order, free Wi-Fi access throughout the property, as well as common areas such as gardens or lounges where you can relax during your stay.
3. Are there any pet-friendly bed and breakfast options in Newport?
Yes! If you're planning to bring along your furry companion on your trip to Newport, there are pet-friendly bed and breakfast options available too. Some establishments allow dogs of certain sizes or specific breeds for an additional fee or deposit while providing pet-friendly amenities like water bowls or designated walking areas nearby.
4. Are there any activities near the bed and breakfasts in Newport?
Absolutely! Staying at a bed and breakfast in Newport puts you within reach of numerous attractions and activities. Explore the picturesque Cliff Walk that offers breathtaking views of both the Atlantic Ocean and opulent mansions along Bellevue Avenue. Visit historic sites such as The Breakers or Marble House to delve into Newport's rich history of Gilded Age mansions. Take advantage of nearby beaches for sunbathing or water sports, or enjoy shopping and dining in Newport's vibrant downtown area.
5. How far in advance should I book a bed and breakfast in Newport?
It's always recommended to book your bed and breakfast accommodation well in advance, especially during peak tourist seasons. Newport attracts visitors year-round, with summer being the busiest period. To secure the best availability and rates, it is advisable to make reservations at least 1-3 months ahead of your planned stay. However, it's worth checking for last-minute cancellations or mid-week offers if you're more flexible with your travel dates.
Popular Bed And Breakfasts destinations