Welcome to Tybee Island, a hidden gem nestled along the coast of Georgia in the United States. As an esteemed travel writer and connoisseur of boutique accommodations, I am thrilled to guide you through the enchanting world of Bed and Breakfasts scattered throughout this charming island destination. Soak up the captivating seaside ambiance as you embark on a journey that promises warmth, comfort, and personalized hospitality beyond compare.
Tybee Island's collection of intimate and inviting B&Bs offers discerning travelers an authentic taste of Southern charm coupled with modern-day luxury. From elegant historic mansions boasting rich architectural heritage to quaint cottages exuding coastal allure, these remarkable retreats are bound to captivate your senses. Immerse yourself in refined elegance as you awaken each morning to breathtaking views and savor delectable homemade breakfast fare prepared with love by gracious hosts. Indulge in warm conversations by crackling fireplaces or unwind in lush gardens adorned with vibrant blooms – every moment at a Tybee Island B&B promises serenity and tranquility. Whether seeking a romantic escape or an unforgettable family getaway, these hidden havens are sure to leave an indelible mark on your heart.
Join me as we explore the captivating world of Tybee Island's Bed and Breakfasts – where hospitality reigns supreme amidst idyllic surroundings that will evoke feelings of joy, relaxation, and rejuvenation. Pack your bags for an extraordinary experience that melds old-world charm with contemporary comforts; embark on a journey filled with memories waiting to be made at these delightful hideaways on Georgia's coastal paradise.
Top B&Bs in Tybee Island
DeSoto Beach Bed and Breakfast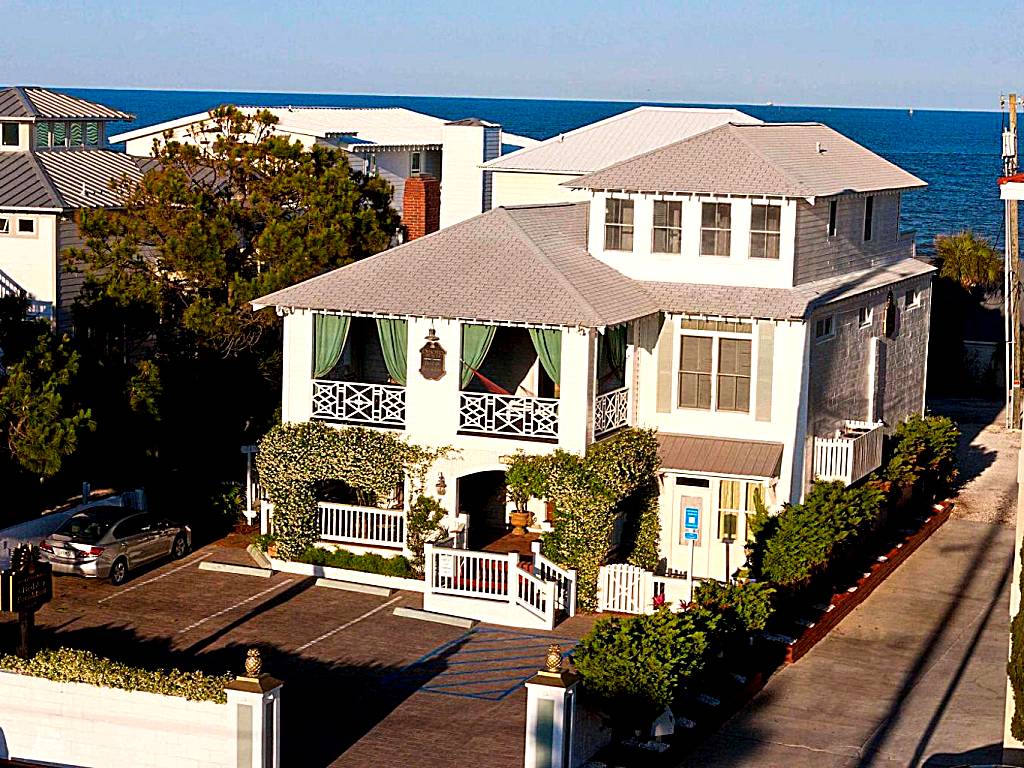 Located in Tybee Island, Georgia, DeSoto Beach Bed and Breakfast is a charming beachfront property that offers guests a delightful stay. The bed and breakfast features free WiFi and serves a superb hot breakfast daily. Each room includes a private bathroom, cable TV, towels, and linen. Some rooms even offer stunning ocean views. On-site amenities include an outdoor pool, game room, 24-hour front desk, and bicycle rentals. Visitors can also explore nearby attractions such as Tybee Island Light Station and Museum which is just a short 4-minute drive away, while Savannah, Georgia is only a 24-minute drive from the property.
Pros:
– Conveniently located close to the beachfront
– Delicious daily hot breakfast included
– Comfortable rooms with cable TV and private bathrooms
– Beautiful ocean views available in select rooms
– On-site amenities including an outdoor pool and game room
Georgianne Inn & Suites check in 212 Bulter Ave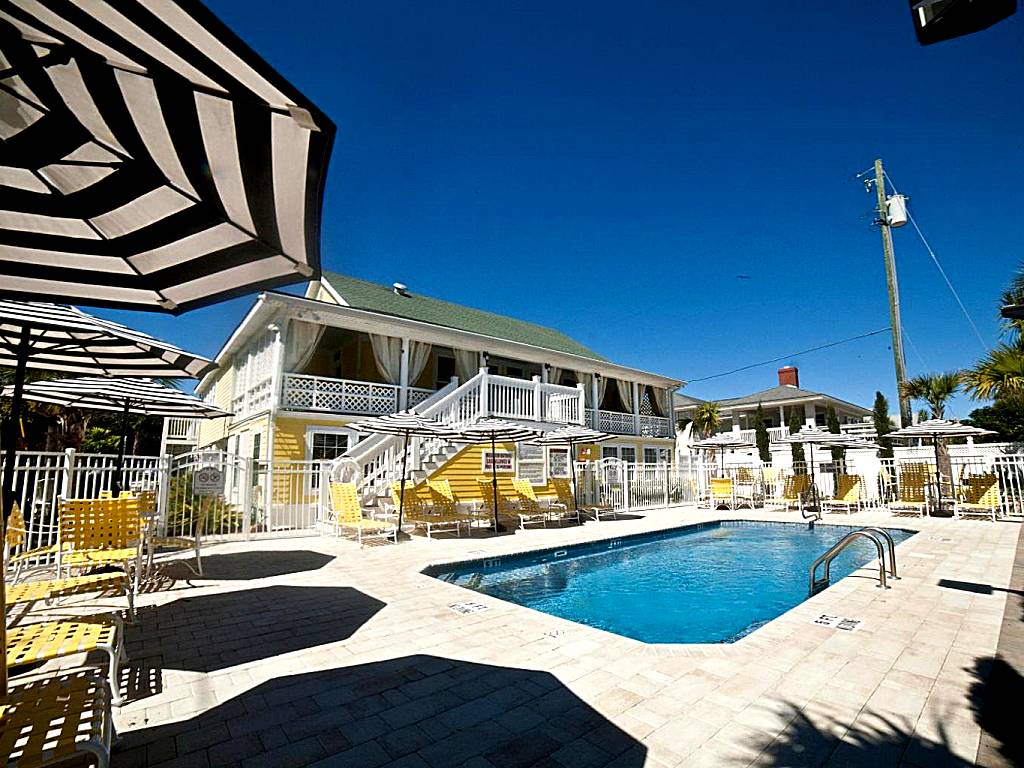 Georgianne Inn & Suites check in 212 Bulter Ave is a charming inn located in Tybee Island, just 400 meters from Tybee Island Beach. This cozy guest house offers comfortable accommodations with a range of amenities to ensure a pleasant stay. Guests can enjoy the beautiful garden, free private parking, and a lovely terrace with barbecue facilities. The property also features a 24-hour front desk and a tour desk for guests' convenience. The rooms are well-appointed, air-conditioned, and equipped with modern comforts such as flat-screen TVs, coffee machines, refrigerators, microwaves, and safety deposit boxes. Some units even have balconies with pool views and kitchens for those who prefer to cook their own meals. Bed linen and towels are provided in all rooms. For leisure activities, guests can enjoy fishing in the surrounding area or explore attractions like Savannah Bend Marina and Tidewater Boatworks Marina which are just a short distance away. The nearest airport is Savannah/Hilton Head International Airport located 42 km from the inn.
Pros:
– Convenient location near Tybee Island Beach
– Beautiful garden surroundings
– Free private parking
– Well-equipped rooms with modern amenities
– Nearby marinas for water activities
Surf Song Bed & Breakfast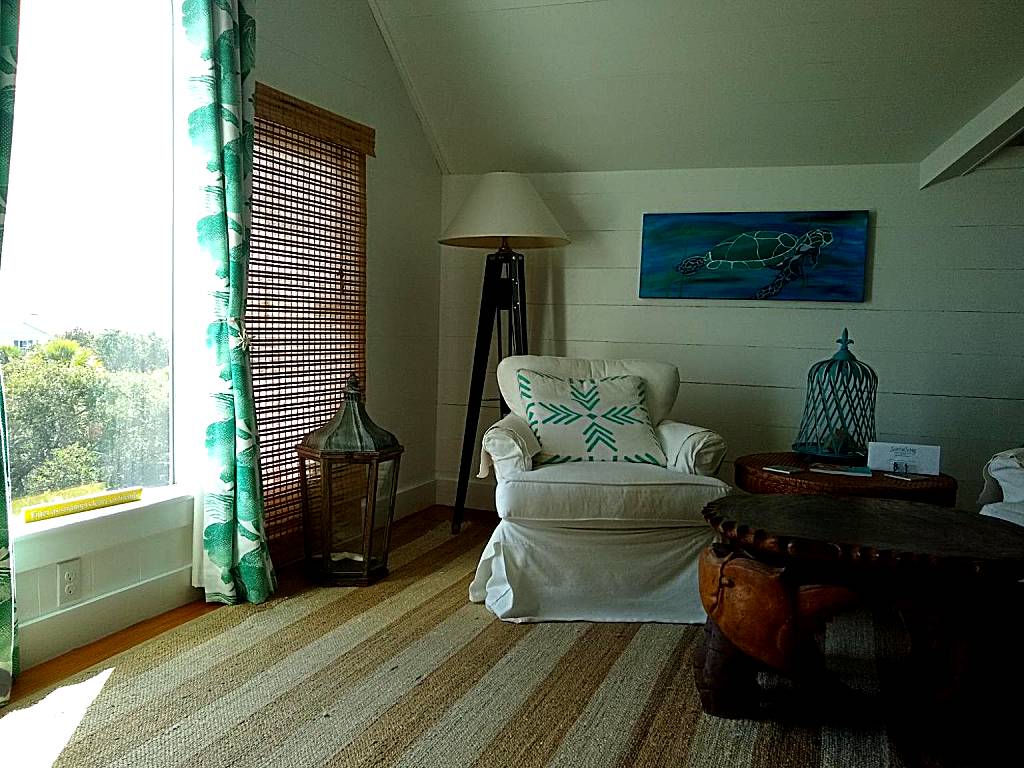 Surf Song Bed & Breakfast is a charming and cozy bed and breakfast located in the beautiful Tybee Island, Georgia. With its great views and tranquil atmosphere, guests will be able to relax and unwind during their stay. The property offers an outdoor swimming pool for guests to enjoy, as well as a daily breakfast and free Wi-Fi. Each room is equipped with a cable TV for entertainment, and select suites even include a small refrigerator. Guests can also take advantage of the garden, gift shop, and business center facilities available at the bed and breakfast. Additionally, Surf Song Bed & Breakfast is conveniently situated just 2 minutes' walk from the beach, providing easy access to sun-soaked shores. Free parking is provided on-site for added convenience. For those interested in exploring the area's attractions, Fort Pulaski National Monument is only an 8-minute drive away, while Tybee Island Light Station and Museum can be reached within a 6-minute walk.
– Charming bed and breakfast with great views
– Outdoor swimming pool for relaxation
– Convenient location near the beach
– Free Wi-Fi throughout the property
– Select suites feature small refrigerators
Bed & Breakfasts in Downtown Tybee Island
Downtown Tybee Island boasts a charming selection of bed and breakfasts, offering cozy accommodations and a warm, welcoming atmosphere. With their intimate and personal touch, these B&Bs provide the perfect retreat for travelers looking to experience the island's laid-back coastal charm.
Beachview Inn and Spa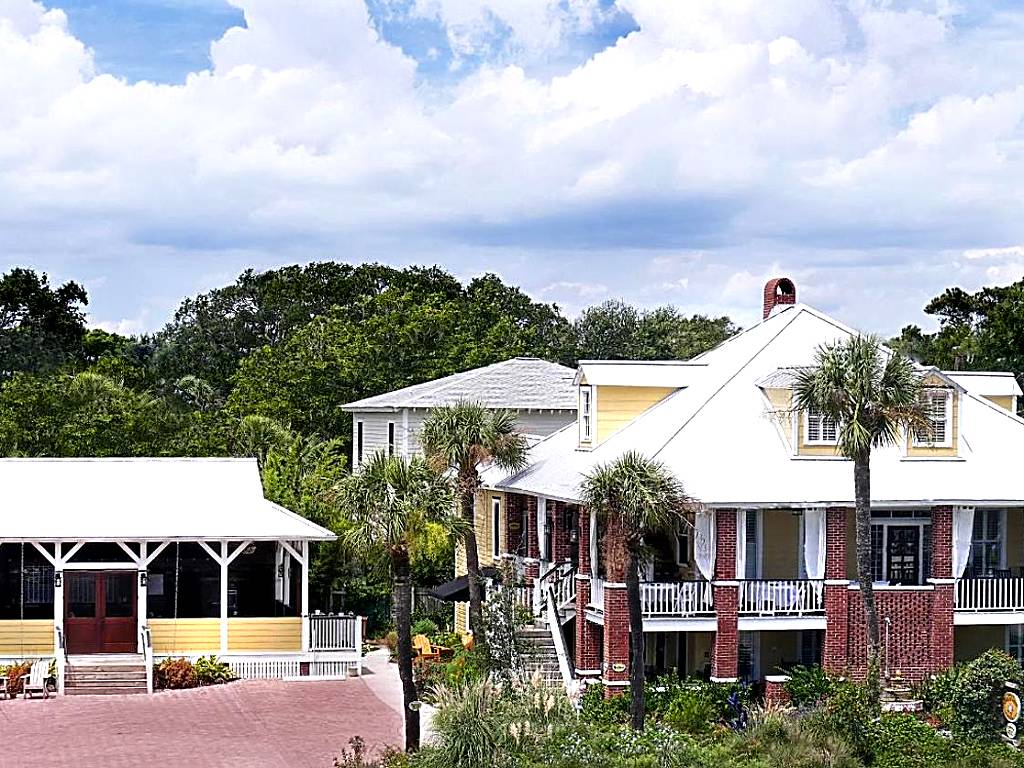 Beachview Inn and Spa, located in Tybee Island, offers a charming and trendy bed and breakfast experience. With cosy rooms that provide garden views, guests can enjoy a peaceful and relaxing stay. The inn also offers free bikes for exploration, a beautiful garden to unwind in, a shared lounge for socializing, a terrace for soaking up the sun, and a bar for refreshing drinks.
– Free bikes available for guests
– Beautiful garden views
– Cosy and comfortable rooms
– Daily breakfast with various dietary options
– Close proximity to the beach and marina
Tybee Island Inn Bed & Breakfast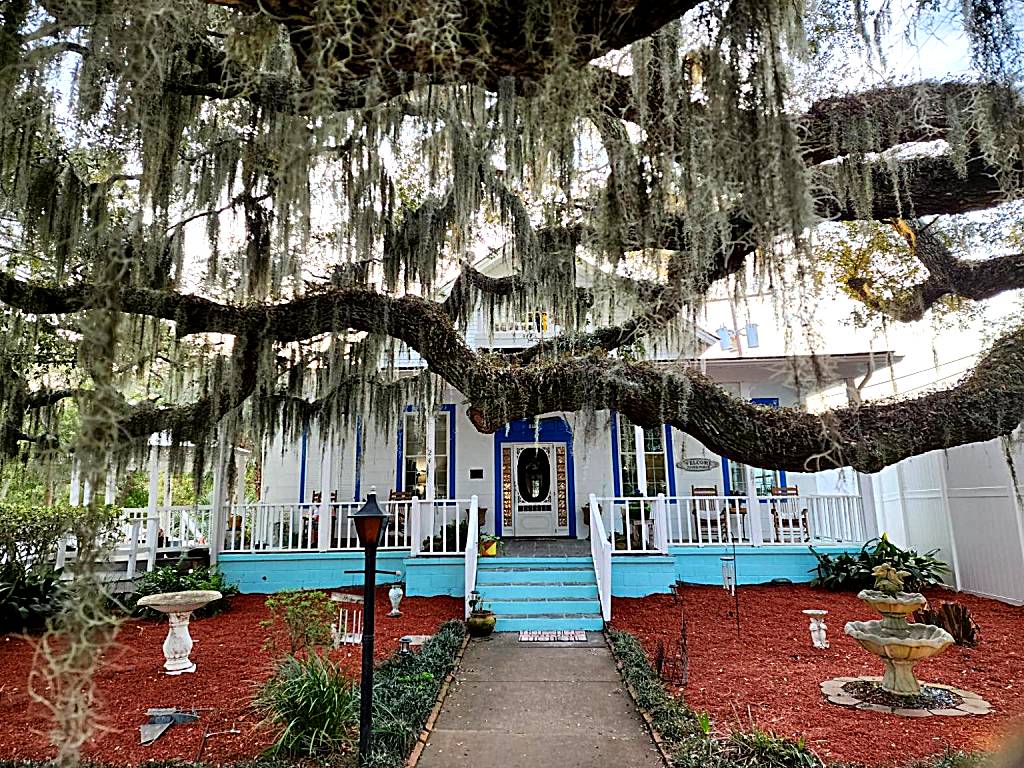 Welcome to the Tybee Island Inn Bed & Breakfast, a delightful property nestled in gorgeous surroundings. Located just a 5-minute walk from Tybee Island Beach and half a mile from the iconic Tybee Lighthouse, this homey seaside bed and breakfast offers guests an idyllic retreat. The themed guest rooms at the inn feature flat-screen TVs with cable, private balconies, and en suite bathrooms. Guests can relax in the inviting common living room with its cozy fireplace and extensive magazine collection. For those looking to explore, attractions such as the Tybee Island Marine Science Center and Fort Pulaski National Monument are just a short drive away. And let's not forget about breakfast – it's complementary for all our guests and included in the final price! Plus, we have two pet-friendly rooms available for those traveling with their furry companions.
Pros:
– Charming seaside location
– Beautifully landscaped gardens
– Cozy common living room with fireplace
– Complementary breakfast included
– Pet-friendly accommodations available (Deluxe Double Room and Standard Quadruple Room)
Tybee Island Bed and Breakfasts Information
| | |
| --- | --- |
| 🛎️ B&Bs in Tybee Island | 5 |
| 🥇 Average Review Score | 8.8/10 |
| 🛏️ Average number of Rooms | 7 |
| 💵 Average price | 803 |
Our Recommended Bed and Breakfasts in Tybee Island
| | |
| --- | --- |
| Surf Song Bed & Breakfast | 9.6/10 |
| Beachview Inn and Spa | 9.5/10 |
| Tybee Island Inn Bed & Breakfast | 8.9/10 |
| DeSoto Beach Bed and Breakfast | 8.5/10 |
| Georgianne Inn & Suites check in 212 Bulter Ave | 7.5/10 |
FAQ
Are there any bed and breakfasts in Tybee Island?
Yes, Tybee Island is home to several charming bed and breakfast establishments that offer a unique and cozy experience for visitors. From historic homes with beautiful gardens to beachfront properties with stunning views, there are options for every preference and budget.
What amenities can I expect at a bed and breakfast in Tybee Island?
Bed and breakfasts in Tybee Island typically offer a range of amenities to ensure guests have a comfortable stay. These may include complimentary breakfasts showcasing delicious local cuisine, free Wi-Fi access, cozy common areas where you can relax or mingle with other guests, and often bicycles or beach equipment available for use during your stay.
Are pets allowed at bed and breakfasts in Tybee Island?
While some bed and breakfasts in Tybee Island may be pet-friendly, it is always best to check with the specific establishment beforehand. Some B&Bs have designated pet-friendly rooms or cottages available, while others may have restrictions regarding the size or breed of pets allowed. It's always recommended to inquire about their pet policies before making a reservation.
Can I book activities or tours through my bed and breakfast in Tybee Island?
Many bed and breakfasts in Tybee Island go above and beyond by offering concierge services that can help you plan activities or arrange tours during your stay. Whether you're interested in exploring the island's rich history through guided tours, signing up for water sports adventures, or simply looking for recommendations on local attractions, the knowledgeable staff at your B&B will be happy to assist you.
What makes staying at a bed and breakfast in Tybee Island special?
Staying at a bed and breakfast on this picturesque island offers an intimate experience that larger hotels cannot replicate. The personal touch provided by innkeepers who are passionate about delivering exceptional service creates a warm atmosphere where guests feel like part of the family. Additionally, bed and breakfasts in Tybee Island often feature unique architectural details, tastefully decorated rooms, and stunning views that add to the overall charm of your stay.
Popular Bed & Breakfast destinations