Welcome to the charming state of Rhode Island, where historic coastal towns and idyllic landscapes await you. If you're searching for a unique and intimate lodging experience, look no further than the delightful bed and breakfasts scattered throughout this picturesque region. From elegant Victorian manors to cozy seaside cottages, Rhode Island's B&Bs provide a warm and personalized alternative to traditional hotels. Unwind in comfortable accommodations adorned with vintage decor or modern amenities, each offering its own distinctive flair.
Immerse yourself in the rich history of Rhode Island as you wake up to a delicious homemade breakfast prepared by your gracious hosts. Indulge in locally-sourced ingredients that reflect the state's culinary heritage, savoring every bite while planning your day's adventures. Whether you're exploring Newport's famous mansions, strolling along charming streets lined with boutique shops in Providence, or simply soaking up the sun on one of Rhode Island's pristine beaches, returning to your chosen bed and breakfast will feel like coming home.
So why settle for ordinary when you can enjoy an extraordinary stay at a charming bed and breakfast? Let Rhode Island envelop you with its warm hospitality and enchanting atmosphere as you create unforgettable memories during your visit.
Top B&Bs in Rhode Island
Cleveland House Inn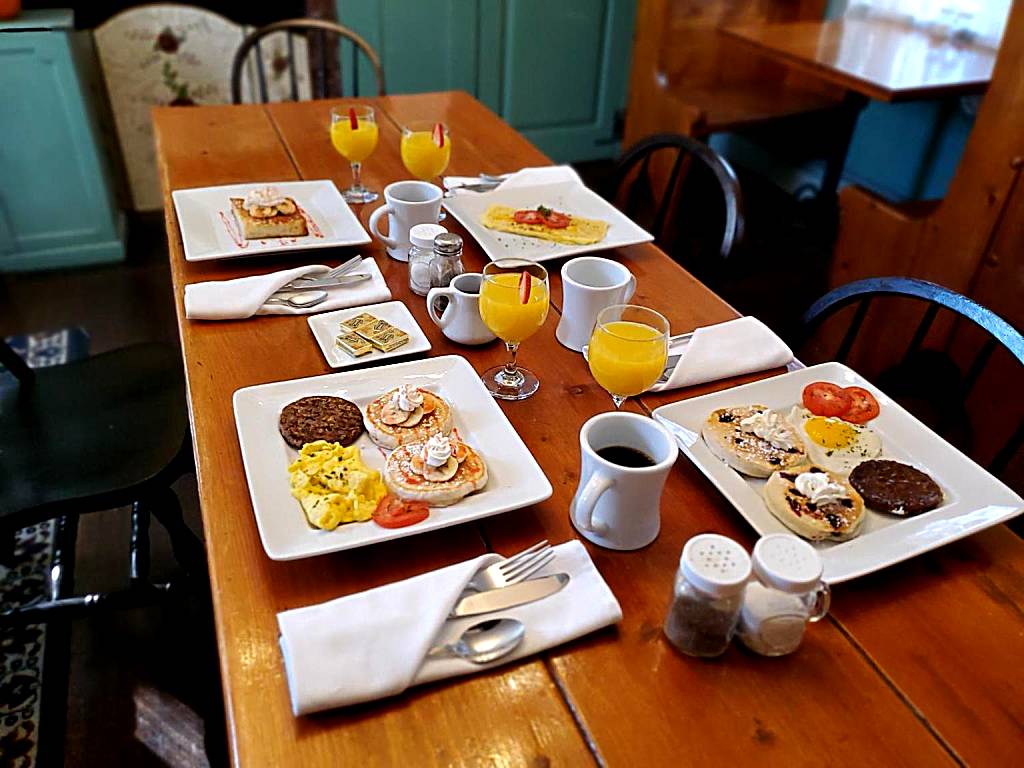 Located just one block from the charming shops and picturesque harbor of Newport, The Cleveland House Inn is a beautiful Victorian inn that offers a cozy and comfortable stay. Guests can enjoy the luxury of private marble baths, off-street parking, and complimentary Wi-Fi throughout their stay. The elegantly furnished rooms feature canopy, sleigh, or 4-post beds for a restful night's sleep. Each morning, guests are treated to a delicious breakfast to start their day off right. The inn also boasts helpful staff who speak fluent French, adding an extra touch of elegance to your stay. Additionally, the inn's convenient location puts guests within close proximity to attractions such as the United States War College just a mile away and Goat Island only five minutes from the property.
– One block away from shops and harbor
– Private marble baths
– Off-street parking available
– Free Wi-Fi throughout the property
– Fluent French-speaking staff
Armistead Cottage Bed & Breakfast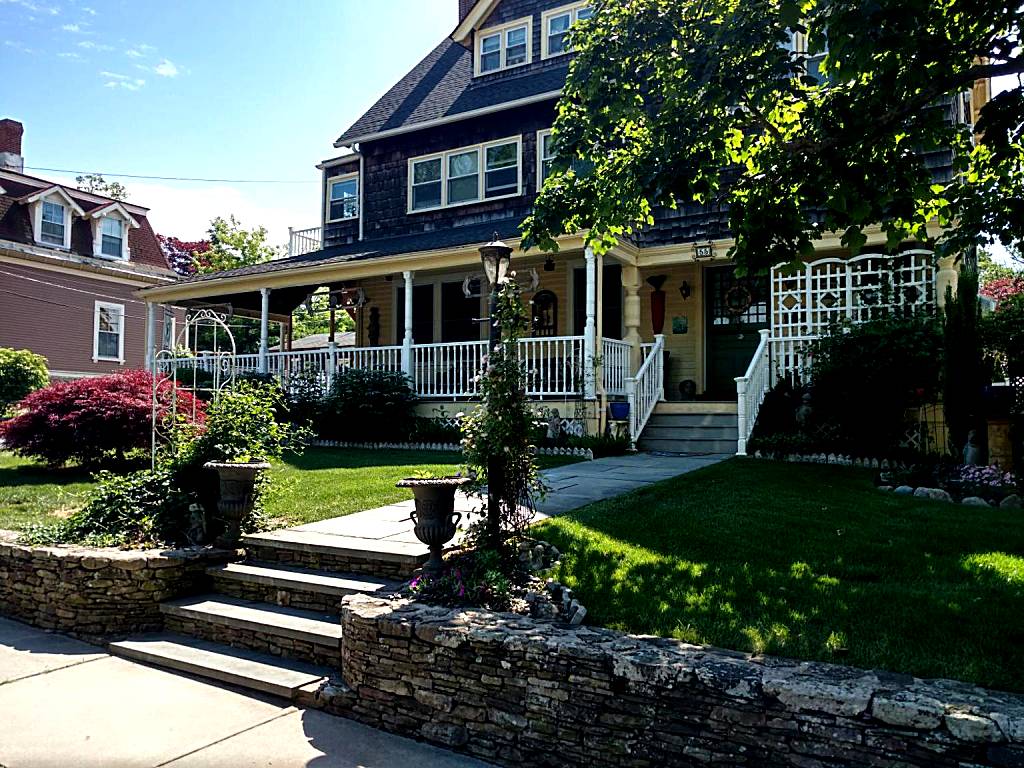 Armistead Cottage Bed & Breakfast is a highly elegant Victorian-style inn located right on the beachfront. The inn features stunning antiques and stained glass throughout, creating a charming and romantic atmosphere. The spacious queen and king size bedrooms each have their own en suite private bathroom with a shower and tub. Guests can look forward to starting their day with a delicious homemade breakfast served in the dining room. Armistead Cottage is conveniently located near popular attractions such as Touro Synagogue and International Tennis Hall of Fame. On-site amenities include free WiFi, free toiletries, a hairdryer, fireplace, AC, flat screen TV with DVD player, desk, seating area and guest refrigerator filled with complimentary beverages. Guests love relaxing on the wide front porch which boasts a swing that overlooks the beautiful beach scenery. Free on-site parking is available for added convenience. Easton's beach is just 1.3 km away while T.F. Green Airport is located 44.3 km from the property.
Pros:
– Beachfront location
– Elegant Victorian-style inn
– En suite private bathrooms
– Homemade breakfast served daily
– Charming front porch with swing overlooking the beach
Beech Tree Inn and Cottage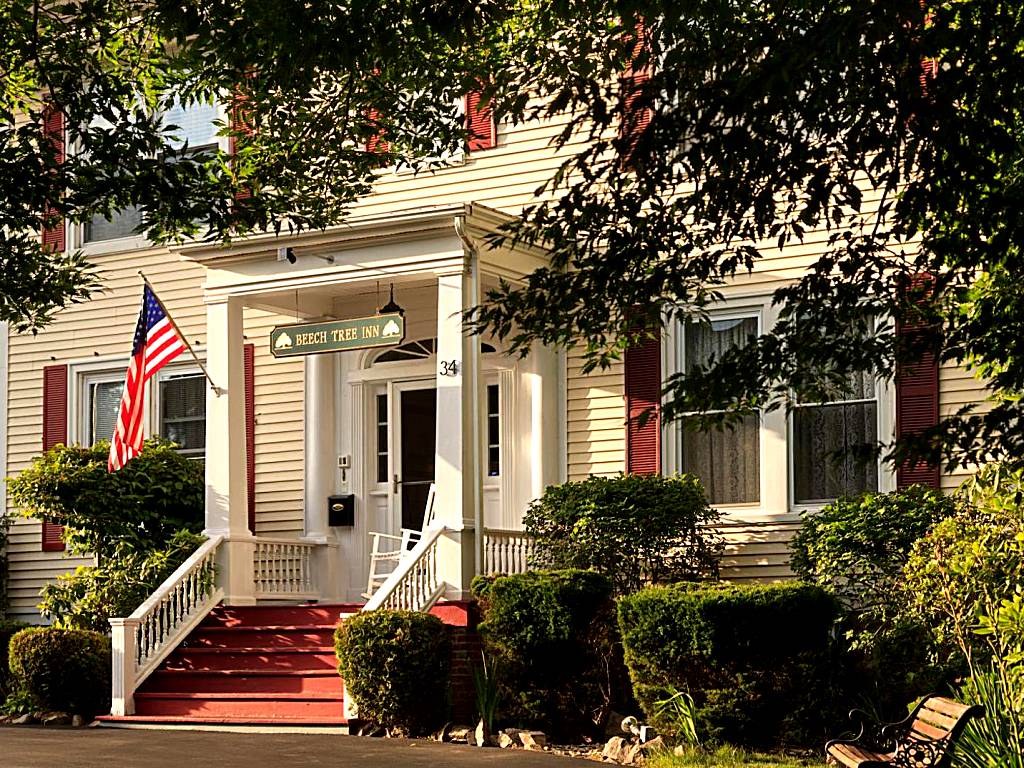 Situated in Newport, just 1.1 km from Touro Synagogue, Beech Tree Inn and Cottages is a luxurious bed and breakfast offering great value for its guests. Originally built in the late 1880s, this inn features rooms with private bathrooms equipped with showers, air-conditioning, cable TV, hair dryers, telephones (including free local calls), ice machines, and free WiFi. In addition to a delicious breakfast spread, guests can enjoy a bowl of candy, nuts or snacks throughout the day. The inn also offers an afternoon cup of tea or a glass of sherry to its guests. With a library of books available for reading and board games for children to play with, there is always something to keep everyone entertained. Attractions such as the International Tennis Hall of Fame and Marble House are within close proximity to the property. The nearest airport is T.F. Green Airport at 27 km away.
– Luxurious accommodations
– Great value for money
– Complimentary breakfast
– Afternoon tea or sherry offered
– Library of books and board games available
Other places to stay in Rhode Island
Bed & Breakfasts in Downtown Rhode Island
Downtown Rhode Island offers a charming selection of bed and breakfasts, providing a cozy and intimate stay for visitors. With their unique character and personalized service, these B&Bs offer a delightful experience for travelers looking to explore the area's rich history and vibrant culture.
Harborside Inn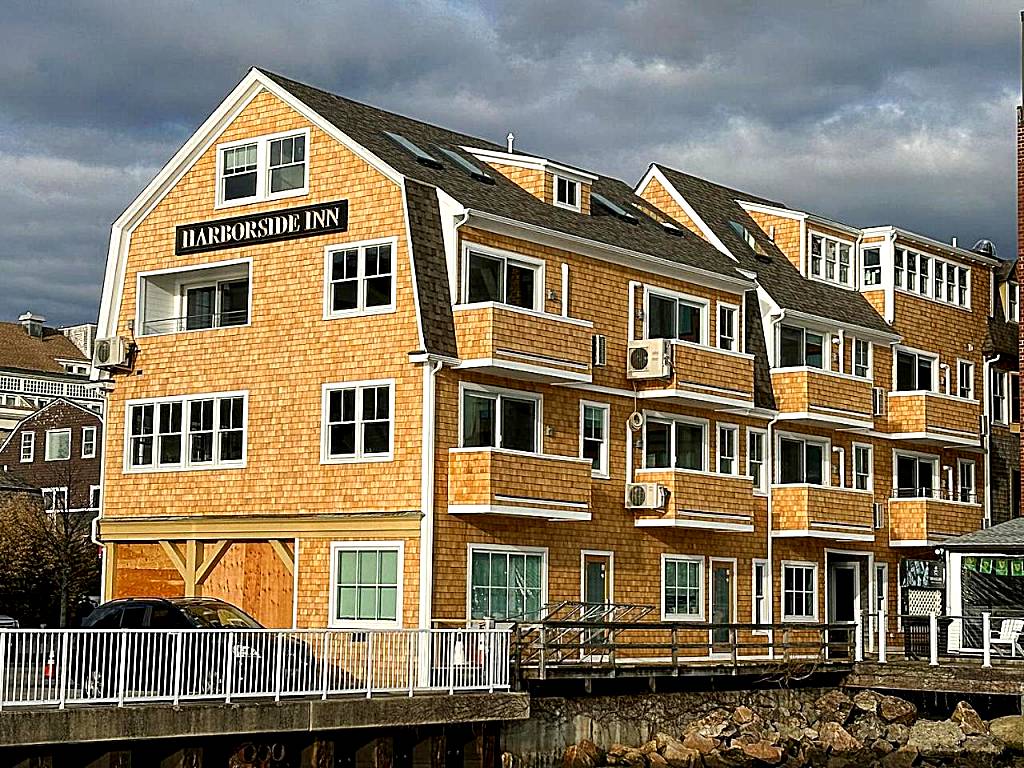 Located directly on the waterfront in Newport, Rhode Island, Harborside Inn is a charming inn with an excellent location. Guests can enjoy being just steps away from the vibrant shops and restaurants on Thames Street. Each room or suite offers stunning views of either the harbor or the city. In the morning, guests can indulge in a complimentary continental breakfast served in the Harbor Room while overlooking Newport Harbor. The inn also provides free wireless internet access, and many rooms feature private balconies. Afternoon treats include fresh-baked cookies and tea served in the Harbor Room. Nearby attractions include Bowen's Wharf, Cliff Walk, Fort Adams State Park (home to popular music festivals), Bellevue Avenue, and the International Tennis Hall of Fame.
Pros:
– Great location near shops and restaurants
– Beautiful views of either the harbor or city
– Complimentary continental breakfast with harbor view
– Free wireless internet access
– Afternoon treats of fresh-baked cookies and tea
Admiral Farragut Inn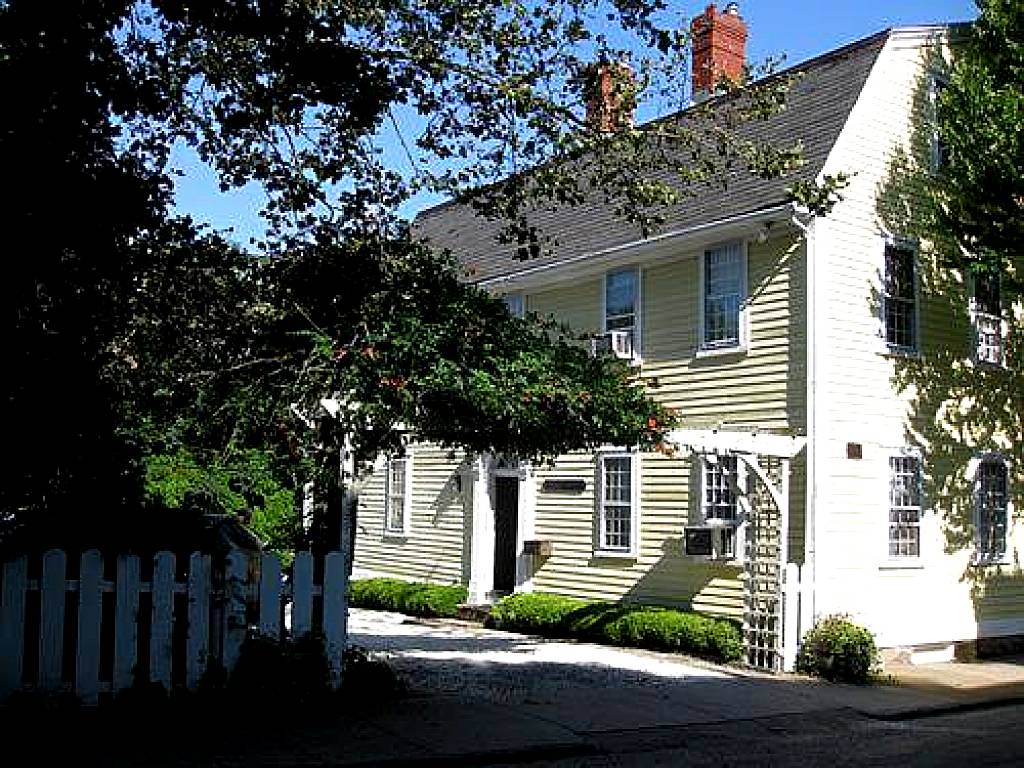 Admiral Farragut Inn is a charming Colonial bed and breakfast located in the historic district of Newport, Rhode Island. With its prime location just steps from the scenic harbor and popular area sites, guests can easily explore unique shops, antique stores, and local restaurants. The inn offers comfortable accommodation and friendly service, with cozy fireplaces to relax in the evening and a complimentary full breakfast to start your day. The rooms are beautifully furnished with four-poster beds, authentic Colonial paned windows, and adorned with lovely antiques. Nearby attractions include the Newport Art Museum, Beechwood Mansion, and Fort Adams State Park.
– Prime location in Newport's historic district
– Steps away from the scenic harbor
– Comfortable accommodation with cozy fireplaces
– Complimentary full breakfast
– Beautifully furnished rooms with authentic Colonial charm
Captain Simeon Potter House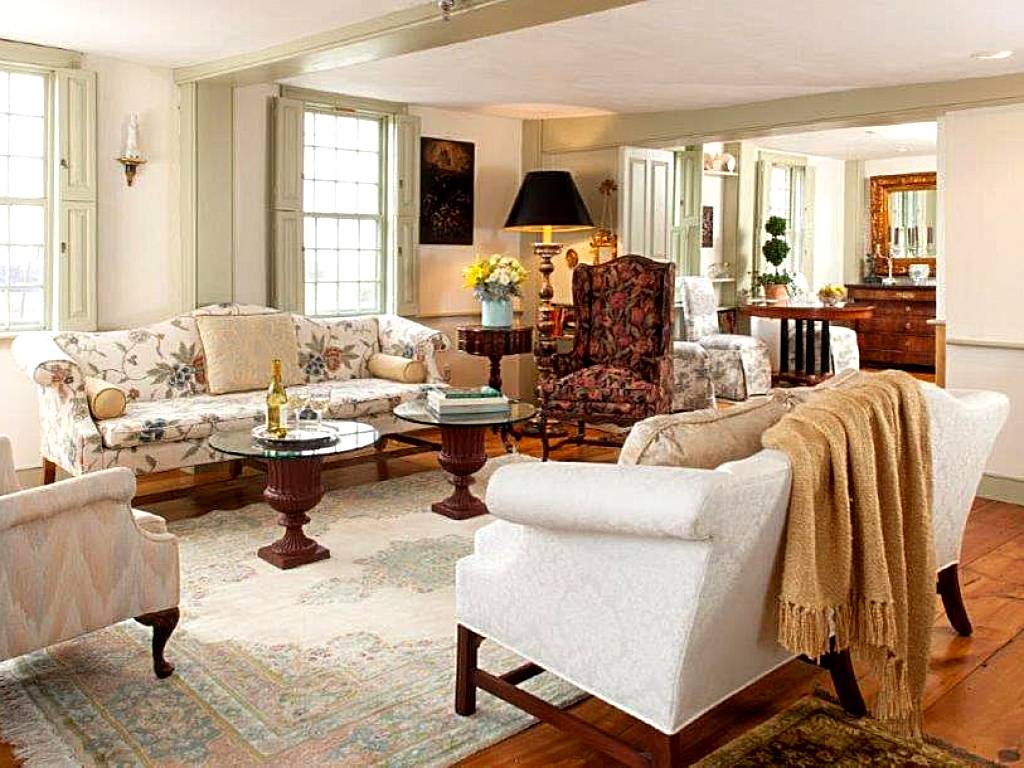 Captain Simeon Potter House is a charming bed and breakfast located in Newport. This 300-year-old house has been awarded the Newport Historic Preservation award, showcasing its rich history. The comfortable beds and cozy atmosphere make for a relaxing stay. Guests can enjoy the convenience of free WiFi, barbecue facilities, and a kitchen equipped with modern amenities like a dishwasher and oven in select units. The bed and breakfast is conveniently situated close to attractions such as Touro Synagogue, the International Tennis Hall of Fame, and The Preservation Society of Newport County. For those looking to explore the area, cycling and fishing are popular activities that can be arranged by the property's bicycle rental service. With its desirable location and historic charm, Captain Simeon Potter House provides guests with an unforgettable experience.
Pros:
– Charming 300-year-old house
– Comfortable beds for a restful sleep
– Free WiFi for easy connectivity
– Convenient location near popular attractions
– Option to rent bicycles for exploring the surroundings
Rhode Island Bed and Breakfasts Information
| | |
| --- | --- |
| 🛎️ B&Bs in Rhode Island | 6 |
| 🥇 Average Review Score | 8.9/10 |
| 🛏️ Average number of Rooms | 8 |
| 💵 Average price | 267 |
Our Recommended Bed and Breakfasts in Rhode Island
| | |
| --- | --- |
| Captain Simeon Potter House | 9.7/10 |
| Armistead Cottage Bed & Breakfast | 9.6/10 |
| Beech Tree Inn and Cottage | 9.2/10 |
| Harborside Inn | 8.9/10 |
| Cleveland House Inn | 8/10 |
FAQ
What are some popular bed and breakfasts in Rhode Island?
Rhode Island offers a wide range of charming bed and breakfasts for travelers. Some popular options include The Chanler at Cliff Walk in Newport, known for its luxurious rooms with ocean views, and The Francis Malbone House in Newport, which offers elegant accommodations in a historic mansion. Another favorite is The Spring Seasons Inn in Block Island, offering cozy guest rooms and a delicious homemade breakfast.
What amenities can I expect at a bed and breakfast in Rhode Island?
Bed and breakfasts in Rhode Island usually offer a variety of amenities to ensure a comfortable stay. Common amenities include complimentary Wi-Fi, private bathrooms, air conditioning, plush linens, toiletries, and freshly prepared breakfast using locally sourced ingredients. Some establishments may also provide additional perks such as concierge services or access to bicycles for exploring the nearby attractions.
Are there any pet-friendly bed and breakfasts in Rhode Island?
Yes! If you're planning to travel with your furry friend, there are several pet-friendly bed and breakfasts available throughout Rhode Island. For instance, The Sea Breeze Inn located in Middletown welcomes well-behaved pets with open arms. Just make sure to check the specific policies regarding pets before making your reservation.
Can I book a whole house or do I have to share common areas?
While most bed and breakfasts offer individual guest rooms within the main house or adjacent buildings, some properties also allow guests to book an entire house or cottage for added privacy. It's always recommended to inquire about this option directly with the establishment you are interested in staying at as availability may vary based on location and season.
What is the best time of year to visit Rhode Island for a bed and breakfast experience?
Rhode Island is beautiful year-round but summer tends to be the peak tourist season due to warm weather and outdoor activities. However, if you prefer a quieter and more intimate experience, consider visiting during the shoulder seasons of spring or fall. These periods still offer pleasant weather, smaller crowds, and often more affordable rates at bed and breakfasts.
Popular Bed And Breakfasts destinations