Welcome to the charming city of Port Elizabeth, located on the southeastern coast of South Africa. If you're seeking an authentic and intimate accommodation experience, look no further than the delightful bed and breakfasts scattered across this picturesque destination. These quaint establishments offer travelers a unique opportunity to immerse themselves in local culture while enjoying personalized hospitality that is second to none.
Step inside these cozy havens and be greeted by warm smiles and friendly hosts, eager to make your stay memorable. Discover a world of character-filled rooms adorned with tasteful décor, each telling its own story. From beautifully restored historic houses to modern guest cottages nestled amidst lush gardens, there is something for every traveler's taste. Leave behind the impersonal nature of traditional hotels and embrace the personal touch that defines these enchanting bed and breakfasts.
Indulge in mouthwatering homemade breakfasts prepared with love by your hosts, showcasing fresh local ingredients that will tantalize your taste buds. As you savor each delicious bite, plan your day ahead with insider tips provided by knowledgeable owners who are passionate about their city. Whether you choose to explore Port Elizabeth's pristine beaches, encounter wildlife at nearby game reserves or immerse yourself in its rich cultural heritage—your hosts will ensure you have an unforgettable experience.
Escape the ordinary and let yourself be embraced by the warmth and charm of Port Elizabeth's bed and breakfasts. Prepare for a truly memorable getaway where every moment feels like a cherished memory in the making.
Top B&Bs in Port Elizabeth
Ballina Ga-el Guesthouse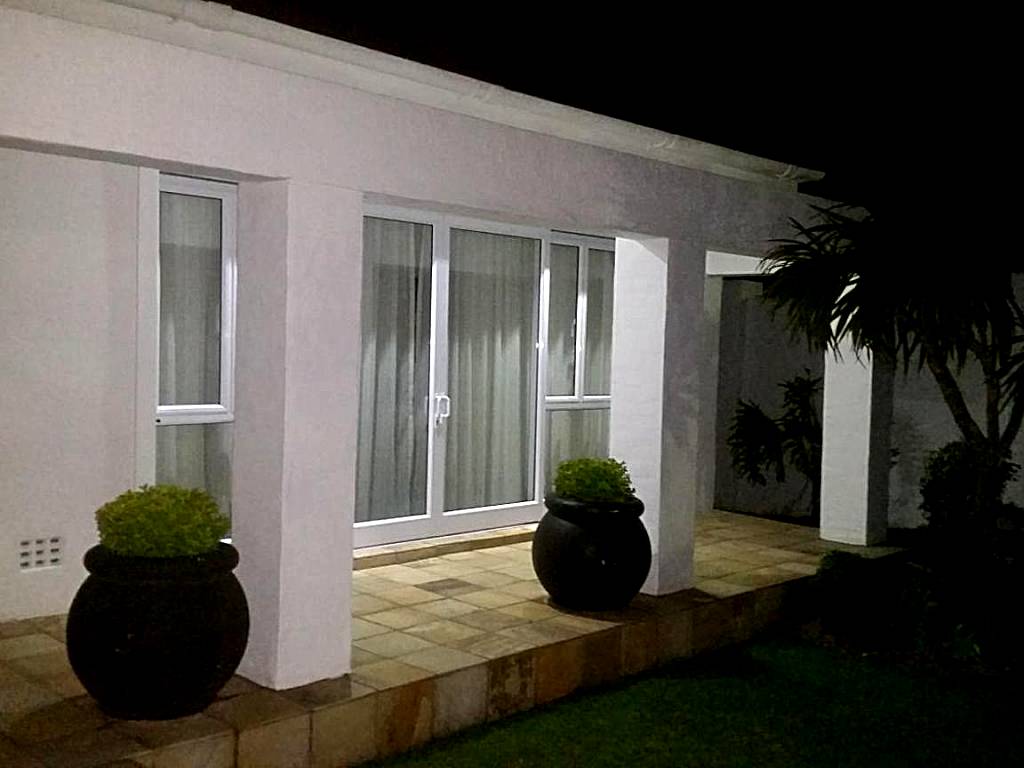 Ballina Ga-el Guesthouse is a charming beachfront property located just a 5-minute walk from Summerstrand Beach. Offering self-catering rooms with kitchenettes, this guesthouse also boasts a spacious garden with outdoor seating. The rooms are equipped with TVs and kitchenettes that include a microwave, electric kettle, and refrigerator. Guests can enjoy the convenience of daily room servicing and free Wi-Fi throughout the property. Additionally, free parking is available on-site. The guesthouse enjoys close proximity to attractions such as the Humewood Golf Club (2 km), Bay World Museum (4 km), and The Boardwalk (4 km). Port Elizabeth Airport is just 8 km away, making Ballina Ga-el an ideal choice for travelers seeking comfort and convenience.
– Beachfront location
– Self-catering rooms with kitchenettes
– Spacious garden with outdoor seating
– Free Wi-Fi throughout the property
– Close to golf club, museum, airport, and university
Aberdour Guesthouse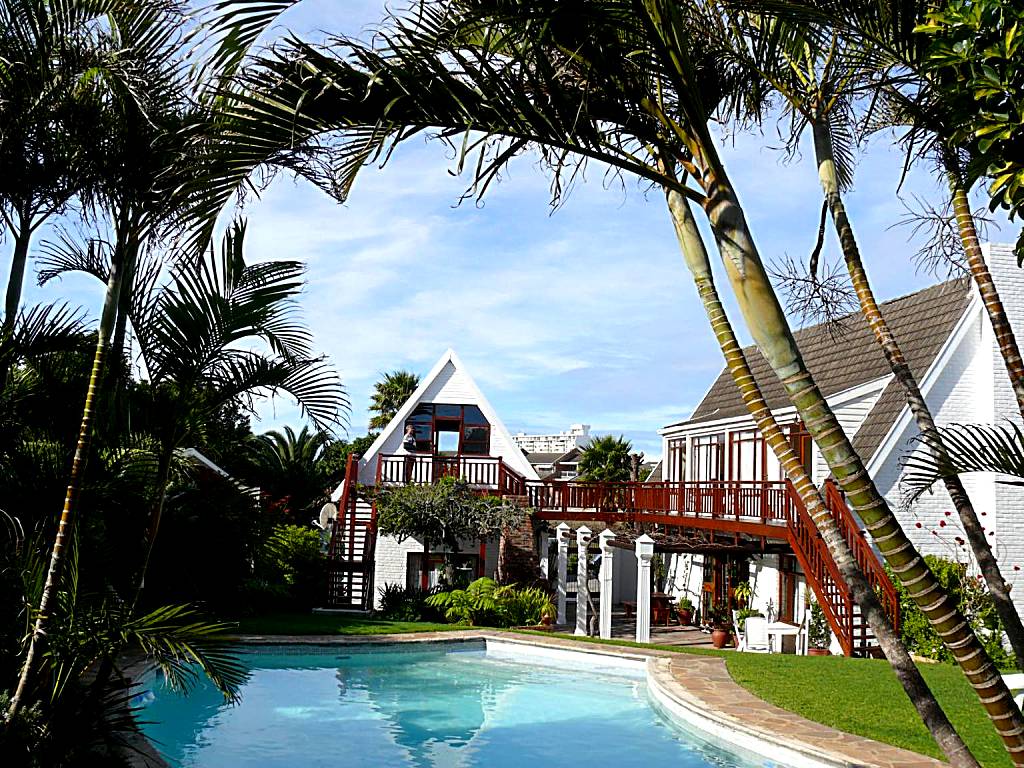 Aberdour Guesthouse is a charming bed and breakfast located in Port Elizabeth, less than 1 km from Kings Beach. This guesthouse offers comfortable accommodation with a range of amenities including an outdoor swimming pool, free private parking, a garden, and a terrace. The property features family rooms and a barbecue area for guests to enjoy. With free WiFi and a complimentary airport shuttle service, Aberdour Guesthouse ensures convenience for all its guests. Each unit is equipped with modern amenities such as a flat-screen TV with satellite channels, fridge, kettle, shower, free toiletries, and desk. Some rooms also come with balconies offering stunning sea views. Bed linen and towels are provided in every room. Guests can explore the surroundings by indulging in activities like cycling. The guesthouse is conveniently located near popular attractions including Denville Beach, Humewood Beach, and Splash Waterworld Port Elizabeth. For easy accessibility, Chief Dawid Stuurman International Airport is just 3 km away.
– Outdoor swimming pool for relaxation
– Free private parking
– Convenient location near popular beaches
– Complimentary airport shuttle service
– Modern amenities in every room
Le Blue Guesthouse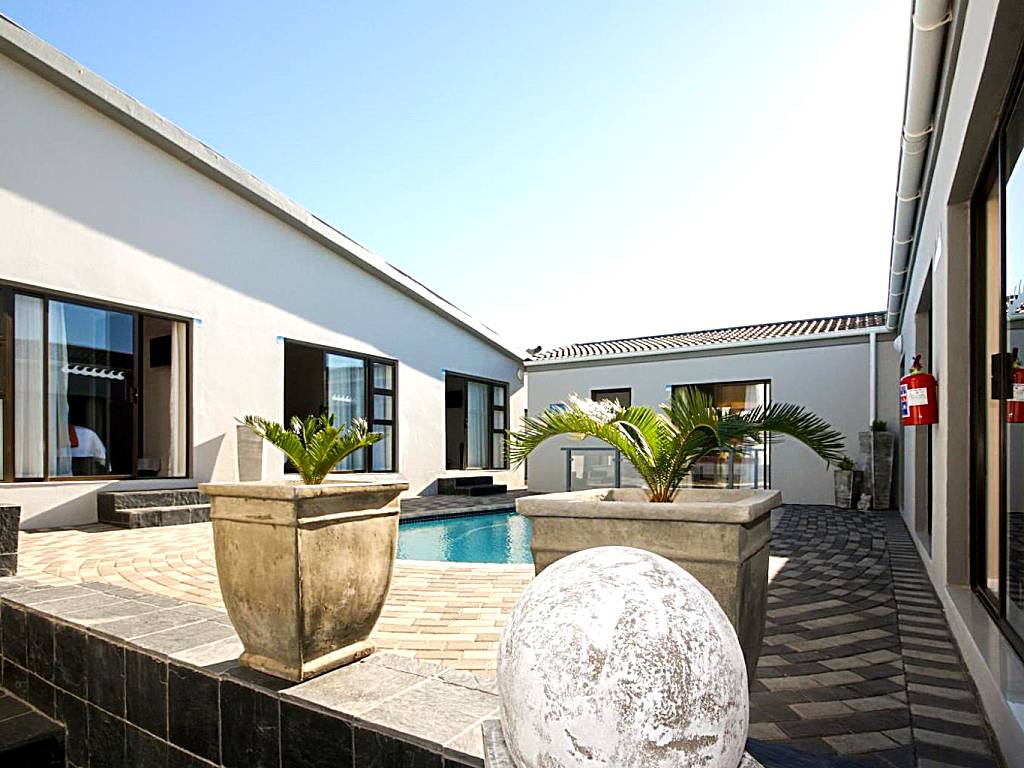 Le Blue Guesthouse is a charming historic guesthouse located in Bluewater Bay, situated at the mouth of the Swartkops River and just 200 meters from the beach. The colorful rooms are tastefully decorated and each comes with a private bathroom. Guests can enjoy an English breakfast served in the dining room, and all rooms have complimentary tea and coffee making facilities as well as flat-screen TVs with digital satellite channels. The guesthouse features a plunge pool for guests to cool off in, while the nearby sandy beach and river mouth offer excellent opportunities for swimming, angling, and water sports. Conveniently located within a 15-minute drive from all the amenities of Port Elizabeth, Le Blue Guesthouse is also just a 20-minute drive away from the south gate of Addo Elephant National Park.
– Historic guesthouse with charming decor
– Great views of Bluewater Bay
– Plunge pool for cooling off
– Close proximity to beach and river activities
– Convenient location near Port Elizabeth and Addo Elephant National Park
Bed & Breakfasts in Downtown Port Elizabeth
Downtown Port Elizabeth offers a charming array of bed and breakfast options, providing a cozy and intimate atmosphere for travelers seeking a more personal experience. With their unique decor and warm hospitality, these B&Bs offer the perfect home-away-from-home in the heart of the city.
Sea Notes Guest House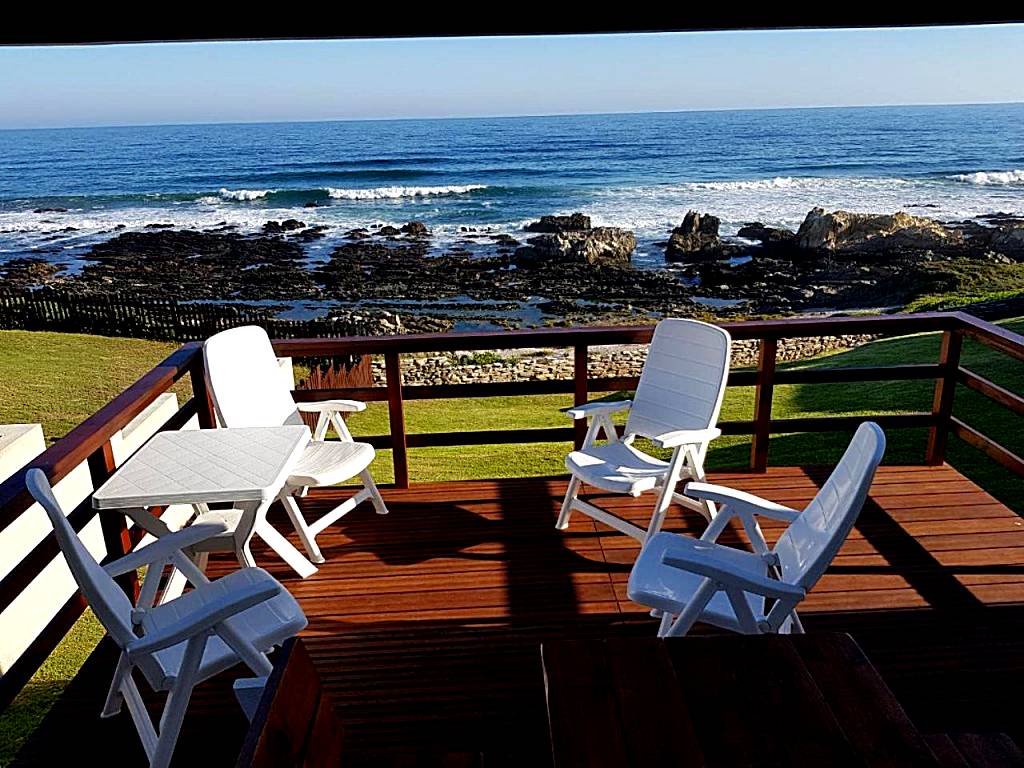 Sea Notes Guest House is a charming bed and breakfast located in Port Elizabeth, just 7.4 km from Seaview Game & Lion Park. The guest house offers a serene environment with its beautiful garden, private beach area, and terrace for guests to relax and enjoy the stunning sea views. The property boasts family rooms and provides amenities such as a barbecue for guests' convenience. Each room is well-appointed with a balcony offering sea views, free WiFi, a seating area, flat-screen TV with satellite channels, kitchen, dining area, safety deposit box, and private bathroom complete with shower, free toiletries, and hairdryer. Guests can also indulge in various activities like hiking or fishing in the surrounding areas or simply unwind along the beachfront. With Sardinia Bay Golf Club just 15 km away and Walmer Country Club 24 km away, there are plenty of leisure options available nearby. Chief Dawid Stuurman International Airport is the nearest airport at a distance of 26 km from Sea Notes Guest House.
– Beautifully situated with stunning sea views
– Family-friendly accommodation
– Private beach access
– Free WiFi in all rooms
– Convenient amenities like a barbecue facility
Brighton Lodge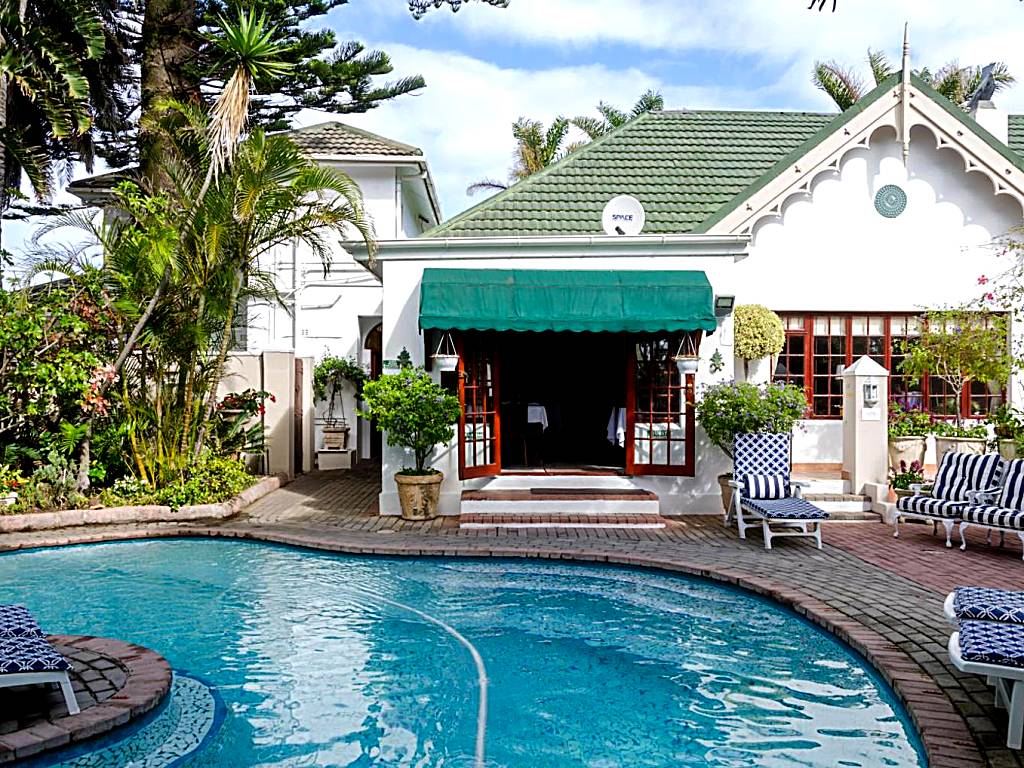 Located just 300 metres from the beautiful beaches of Port Elizabeth, Brighton Lodge is a highly elegant guest house situated in the upscale suburb of Summerstrand. This 4-star lodge offers luxury suites with kitchenettes and features an outdoor pool for guests to enjoy. The friendly staff provides excellent service, and breakfast can be served either in the privacy of the guest suites or in Brighton's dining room. The modern suites have separate entrances, some even offering private patios leading to the garden. They are equipped with amenities such as flat-screen TVs, en suite bathrooms, heated towel rails, and underfloor heating. Other conveniences include a minibar and tea-coffee facilities. Guests can also make use of the free WiFi available in select areas of the property. Room service is available throughout the day with a snack menu offering toasted sandwiches and salads. With its close proximity to Port Elizabeth Airport (just a 5-minute drive away), airport shuttle service can be arranged upon request. The Boardwalk Casino, Entertainment Complex, and St George's Park Cricket Ground are all within a short 5-minute drive from Brighton Lodge. Additional perks include free private parking with remote-controlled security gate access as well as electric fencing for added security.
– Highly elegant guest house
– Friendly staff providing excellent service
– Outdoor pool for guests to enjoy
– Luxury suites with kitchenettes
– Close proximity to beaches and popular attractions
Port Elizabeth Bed and Breakfasts Information
| | |
| --- | --- |
| 🛎️ B&Bs in Port Elizabeth | 5 |
| 🥇 Average Review Score | 9.4/10 |
| 🛏️ Average number of Rooms | 6 |
| 💵 Average price | 952 |
Our Recommended Bed and Breakfasts in Port Elizabeth
| | |
| --- | --- |
| Sea Notes Guest House | 10/10 |
| Ballina Ga-el Guesthouse | 9.4/10 |
| Le Blue Guesthouse | 9.3/10 |
| Aberdour Guesthouse | 9.2/10 |
| Brighton Lodge | 9.1/10 |
FAQ
Can I find luxury bed and breakfasts in Port Elizabeth?
Absolutely! Port Elizabeth offers a range of luxurious bed and breakfast options for travelers seeking comfort and style. From elegant Victorian mansions to modern boutique establishments, visitors can indulge in the ultimate pampering experience. These upscale bed and breakfasts often feature spacious rooms with plush furnishings, exquisite dining options, tranquil gardens, and personalized service to make your stay truly memorable.
Are there any family-friendly bed and breakfasts in Port Elizabeth?
Yes, there are numerous family-friendly bed and breakfasts scattered throughout Port Elizabeth. These accommodations provide a warm welcome to guests of all ages, with amenities such as family-sized rooms or interconnecting suites to accommodate larger groups. Some properties offer dedicated play areas for children, outdoor spaces for recreational activities, and special menus tailored for little ones. Families can enjoy a comfortable stay while exploring the city's attractions together.
What is the average cost of staying at a bed and breakfast in Port Elizabeth?
The average cost of staying at a bed and breakfast in Port Elizabeth can vary depending on factors such as location, amenities, seasonality, and services offered. Generally speaking, prices range from around $60 to $150 per night per room. It's important to note that some additional charges may apply for extra services or facilities requested during your stay. It's always recommended to check with specific properties or booking platforms for up-to-date pricing information.
Do I need to book in advance when planning a stay at a bed and breakfast in Port Elizabeth?
While it is advisable to book your preferred bed and breakfast accommodation well in advance, especially during peak travel seasons or popular events in Port Elizabeth like the Ironman competition or major festivals like the National Arts Festival, you may still find availability if booking last-minute off-season. However, it's best not to rely solely on last-minute availability as high-quality establishments tend to fill up quickly. To secure the best choices and ensure a smooth trip, booking in advance is highly recommended.
What are some popular attractions near bed and breakfasts in Port Elizabeth?
Port Elizabeth offers a variety of popular attractions located near many bed and breakfast establishments. The city's stunning beaches, such as Hobie Beach and King's Beach, are often within walking distance or a short drive away from these accommodations. Additionally, guests can explore sights like the iconic Donkin Reserve with its historical landmarks or visit wildlife sanctuaries like the Kragga Kamma Game Park. Whether you're interested in cultural experiences or outdoor adventures, there's no shortage of nearby attractions to enjoy during your stay at a bed and breakfast in Port Elizabeth.
Popular Bed & Breakfast destinations