Welcome to our latest adventure exploring the charming world of bed and breakfasts in the picturesque region of Paso Robles, located in the stunning United States. Join us as we uncover the hidden gems and delightful retreats that await you amidst rolling hills and sprawling vineyards. Whether you call it a B&B, guesthouse, or inn, these unique accommodations offer a warm and personalized experience that seamlessly combines comfort with authenticity.
Nestled within this idyllic countryside, Paso Robles boasts an array of quaint establishments where history blends seamlessly with modern luxury. Prepare to be enchanted by cozy rooms adorned with antique furnishings, crackling fireplaces that invite relaxation on chilly evenings, and elegant decor that pays homage to the area's rich heritage. Wake up to the aroma of freshly brewed coffee as your hosts serve up a delectable breakfast spread featuring locally sourced delights – from farm-fresh eggs to freshly baked pastries – ensuring every morning begins on a delicious note.
Paso Robles is not only renowned for its charming accommodations but also for its vibrant wine culture. Many bed and breakfasts in this region are nestled among vineyards, offering guests an unforgettable opportunity to indulge in wine tastings just steps away from their doorstep. Immerse yourself in the flavors of award-winning vintages as you explore nearby wineries or simply take a leisurely stroll through grape-laden vines at sunset.
So pack your bags and embark on an unforgettable journey through Paso Robles' bed and breakfast scene where warmth meets elegance and tranquility intertwines with indulgence.
Top B&Bs in Paso Robles
High Ridge Manor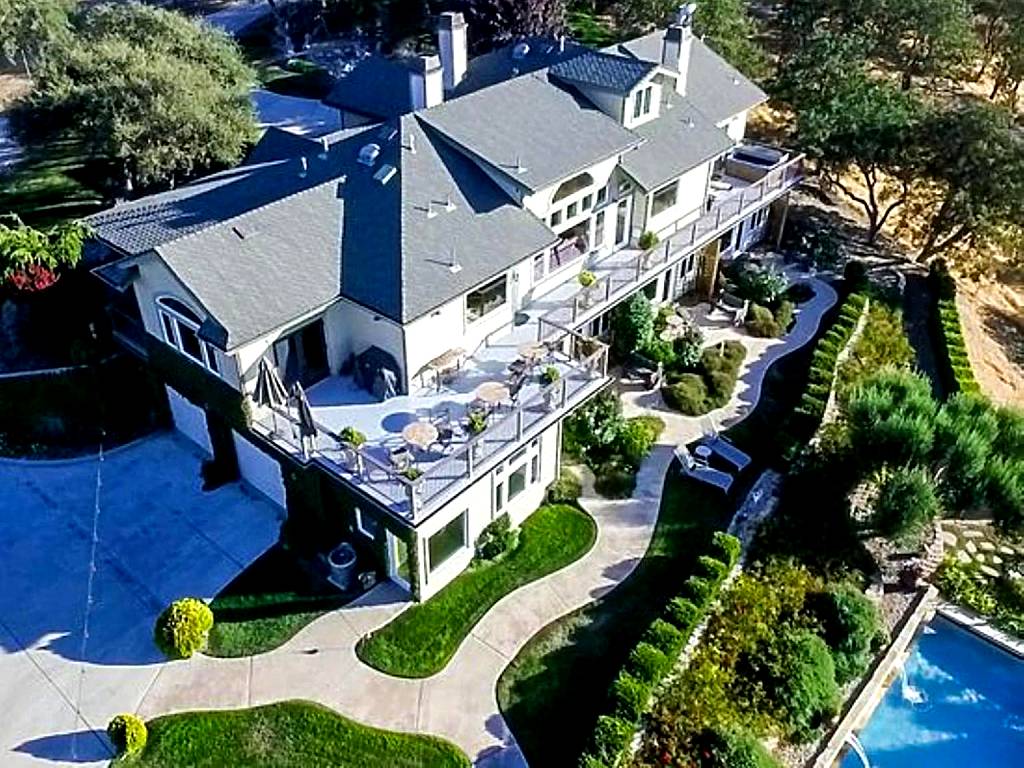 High Ridge Manor is a charming bed and breakfast located just 17 km from the Paso Robles Event Center. With its hip and comfortable atmosphere, guests will feel right at home in this air-conditioned accommodation that offers balconies and free WiFi. The property boasts a beautiful garden, a shared lounge, and even a hot tub for ultimate relaxation. Not only does High Ridge Manor have an outdoor pool, but it also features a terrace and barbecue area for guests to enjoy. The kitchen is equipped with modern appliances such as a fridge, dishwasher, toaster, and coffee machine. For those looking to explore the area, Mission San Miguel is just 29 km away. Traveling is made easy with the nearby San Luis Obispo County Regional Airport being only 57 km from the property.
– Comfortable beds
– Hip atmosphere
– Garden and outdoor pool
– Hot tub for relaxation
– Convenient location near attractions
Creekside Inn of Paso Robles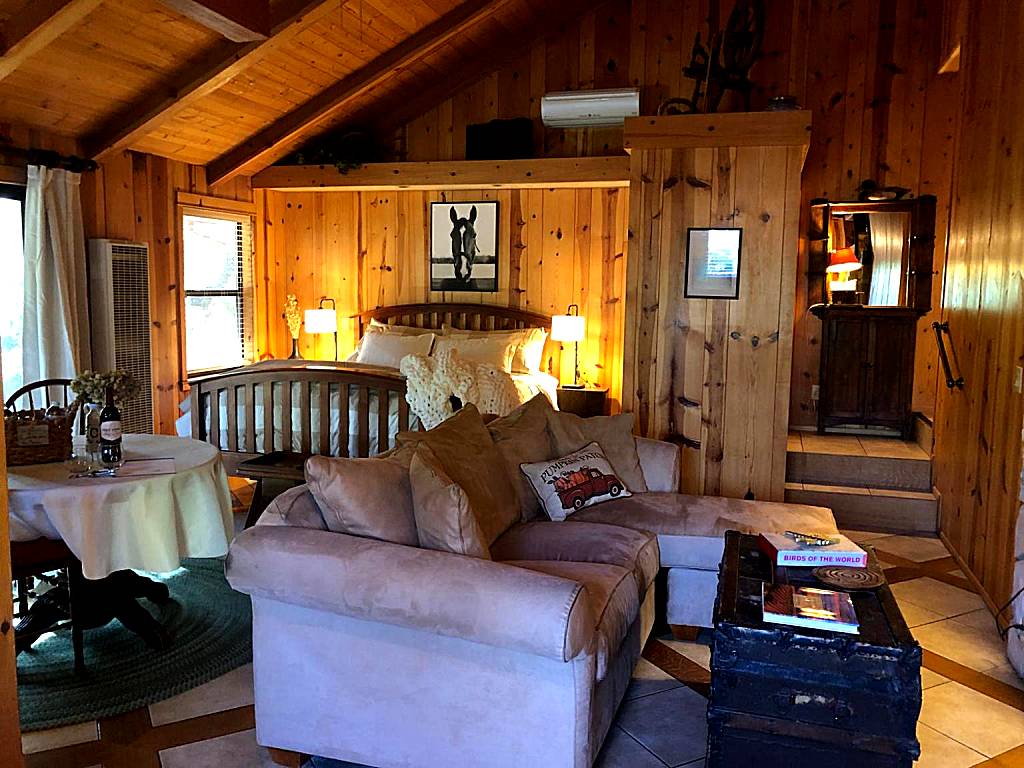 Located in the charming town of Paso Robles, Creekside Inn offers a delightful bed and breakfast experience. The inn is conveniently situated just 17 km from Paso Robles Event Center and 29 km from Mission San Miguel. Guests can enjoy comfortable accommodation with free WiFi, along with a picturesque garden featuring a terrace and scenic mountain views. A delicious breakfast is served daily, offering an à la carte, continental or American menu to start your day off right. For those wanting to explore the area, Mission San Luis Obispo de Tolosa is located 45 km away, while California Polytechnic State University in San Luis Obispo is only slightly further at 45 km as well. With its idyllic location and warm hospitality, Creekside Inn of Paso Robles promises an unforgettable stay.
– Free WiFi for convenient connectivity
– Charming garden with terrace for relaxation
– Scenic mountain views for a serene ambiance
– Delicious breakfast options to kickstart your day
Croad Vineyards – The Inn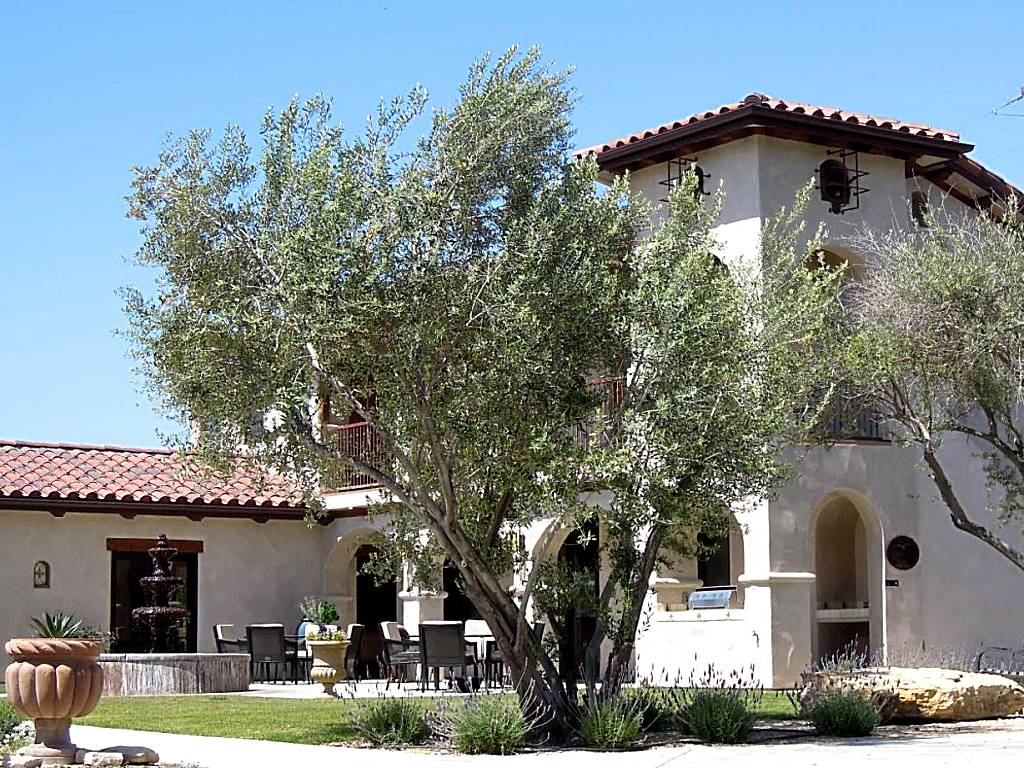 Croad Vineyards – The Inn is a charming bed and breakfast located in Paso Robles, California. Situated on a hilltop, this lovely country house offers breathtaking views of the surrounding vineyards and wineries, creating a serene and picturesque setting. Guests can enjoy the convenience of being next to the winery and tasting room, where private winery tours are available. Each individually-decorated room at Croad Vineyards features modern amenities such as free Wi-Fi and satellite TV. The inn also offers a shared balcony with stunning views, as well as a cozy common room with a fireplace for guests to relax in. Outside, there is an inviting seating area with BBQ facilities and a soothing fountain. With its close proximity to highway 46, this inn is the perfect base for exploring the numerous nearby wineries in Paso Robles wine country. Additionally, popular attractions like Hearst Castle and Morro Bay harbor are just a short drive away along the world-famous Highway 1. For those looking to unwind by the coast, Cayucos State Beach is only 20 miles from the inn.
Pros:
– Stunning hilltop views of vineyards and wineries
– Friendly staff
– Convenient location next to the winery and tasting room
– Cozy common room with fireplace
– Close proximity to highway 46 for easy access to surrounding wineries
Bed & Breakfasts in Downtown Paso Robles
Downtown Paso Robles offers a charming and cozy selection of Bed & Breakfasts, providing a unique and intimate experience for visitors. With their personalized service and warm hospitality, these B&Bs are ideal for those seeking a home away from home in the heart of this vibrant Californian town.
Chateau Robles -Vineyard English Garden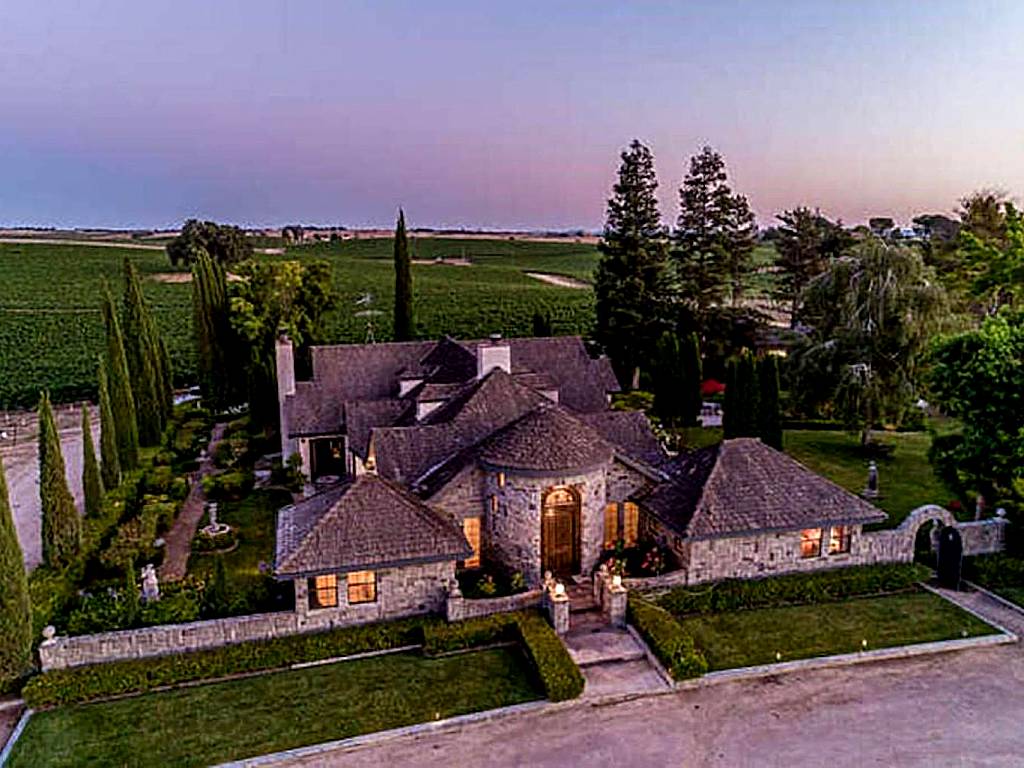 Chateau Robles – Vineyard English Garden is a charming bed and breakfast located in the heart of Paso Robles. With its beautiful garden and serene ambiance, it is the perfect getaway for those seeking relaxation and tranquility. The property offers free WiFi, a shared kitchen, and a 24-hour front desk for guests' convenience. Featuring four separate bedrooms, three bathrooms, and a fully equipped kitchen, this air-conditioned bed and breakfast provides all the comforts of home. Additionally, guests can enjoy the bar on-site or explore nearby attractions such as Mission San Miguel just 23 km away. With San Luis Obispo County Regional Airport only 65 km from the property, Chateau Robles – Vineyard English Garden offers easy access to travelers visiting Paso Robles.
– Tranquil garden setting
– Free WiFi available
– Fully equipped kitchen for added convenience
– 24-hour front desk assistance
– Close proximity to local attractions
Paso Robles Inn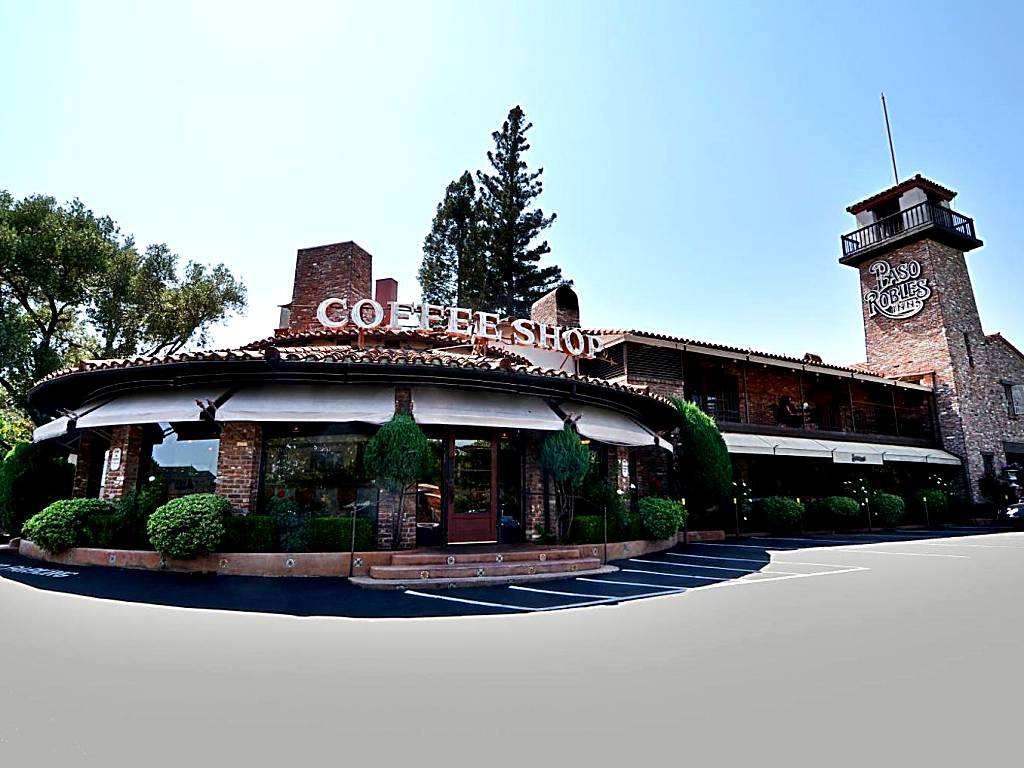 The Paso Robles Inn is a charming and historic bed and breakfast located in the heart of California's central coast region. The inn offers a cozy and inviting atmosphere, perfect for relaxation. Guests can take advantage of the heated outdoor pool or indulge in some pampering at the hot tubs. The guest rooms are equipped with modern amenities including free WiFi, flat-screen cable TVs, microwaves, small fridges, coffee machines, and luxurious Bath and Body Works toiletries. The inn also features an on-site gift shop and concierge services for added convenience. For a memorable dining experience, guests can visit the Paso Robles Inn Steakhouse which offers a rustic ambiance with options to dine by the indoor fireplace or on the outdoor patio. The restaurant specializes in pairing Paso Robles Wine with Certified Angus Beef for a truly delightful culinary experience. Additionally, adventure seekers will find plenty of hiking and biking opportunities right from the property's doorstep. And if you're looking to unwind even further, spa services are available within walking distance from the inn. For wine enthusiasts, Uncorked Wine Tours is just a short 5-minute walk away where you can explore local vineyards and taste some of the finest wines in the region. Golf enthusiasts will also appreciate that Paso Robles Golf Course is only a 10-minute drive from the inn.
Pros:
– Charming historic bed and breakfast
– Heated outdoor pool and relaxing hot tubs
– Well-appointed guest rooms with modern amenities
– Rustic ambiance at Paso Robles Inn Steakhouse with excellent food pairings
– Convenient location for exploring wineries on foot or enjoying outdoor activities like hiking or biking
Paso Robles Bed and Breakfasts Information
| | |
| --- | --- |
| 🛎️ B&Bs in Paso Robles | 5 |
| 🥇 Average Review Score | 9.2/10 |
| 🛏️ Average number of Rooms | 8 |
| 💵 Average price | 766 |
Our Recommended Bed and Breakfasts in Paso Robles
| | |
| --- | --- |
| Creekside Inn of Paso Robles | 10/10 |
| Croad Vineyards – The Inn | 9.8/10 |
| High Ridge Manor | 8.8/10 |
| Paso Robles Inn | 8.2/10 |
| Chateau Robles -Vineyard English Garden | 0/10 |
FAQ
What are some popular bed and breakfasts in Paso Robles?
Paso Robles is home to several popular bed and breakfasts. The Adelaide Inn is a charming B&B located close to many wineries, offering cozy rooms and a complimentary gourmet breakfast. Another popular choice is the Carriage Vineyards Bed & Breakfast, which offers elegant accommodations surrounded by vineyards and stunning views of the countryside. For those looking for a more historic experience, the Victorian Mansion at Los Alamos provides luxurious guest rooms in a beautifully restored mansion.
What amenities can I expect at a bed and breakfast in Paso Robles?
Bed and breakfasts in Paso Robles generally offer a range of amenities to ensure a comfortable stay. Most B&Bs provide free Wi-Fi access so guests can stay connected during their visit. Additionally, you can expect amenities such as plush bedding, private bathrooms stocked with toiletries, complimentary breakfast options including freshly brewed coffee or tea and homemade pastries or hot dishes, cozy common areas where you can relax or socialize with other guests, and some even offer on-site spa services or swimming pools.
Are bed and breakfasts suitable for families with children in Paso Robles?
Yes, many bed and breakfast establishments in Paso Robles are family-friendly and welcome children of all ages. While some B&Bs may have age restrictions or policies regarding pets, there are several that cater specifically to families traveling with kids. These family-friendly B&Bs often offer spacious suites or connecting rooms to accommodate larger groups, as well as child-friendly amenities such as cribs or rollaway beds upon request. Some also provide outdoor play areas or swimming pools where children can have fun.
Do all bed and breakfasts serve breakfast in Paso Robles?
Yes! As the name suggests, one of the defining features of a bed and breakfast is the inclusion of a delicious morning meal for guests. In Paso Robles, you can expect to enjoy a complimentary breakfast as part of your stay at any B&B. The breakfast offerings may vary from place to place, but typically include a variety of options such as fresh fruits, baked goods, cereals, yogurt, and hot dishes like eggs or pancakes. Many bed and breakfasts also take pride in using locally sourced ingredients or offering special dietary accommodations upon request.
What is the average price range for a bed and breakfast in Paso Robles?
The average price range for a bed and breakfast in Paso Robles can vary depending on factors such as location, amenities offered, and the time of year. Generally, you can find B&Bs ranging from around $150 to $400 per night. Some luxury or high-end establishments with additional amenities may have higher rates. It's always recommended to check specific B&B websites or contact them directly for accurate pricing information based on your travel dates and preferences.
Popular B&B destinations