Welcome to our journey through the charming coastal town of Lyme Regis, situated on the stunning shores of the United Kingdom. Today, we embark on a delightful exploration of boutique lodgings – affectionately known as Bed and Breakfasts or B&Bs – that grace this picturesque destination. Prepare to be enchanted by the rustic allure and warm hospitality that await you in this idyllic haven.
Nestled amidst breathtaking landscapes, Lyme Regis boasts a plethora of quaint accommodations where luxury intertwines effortlessly with authenticity. These intimate abodes provide an escape from the ordinary, offering an inviting sanctuary for weary travelers seeking solace. From historic cottages exuding timeless charm to modern retreats infused with sleek elegance, there is a B&B to suit every discerning taste.
As you meander through Lyme Regis' cobblestone streets, indulge in delectable local cuisine and immerse yourself in the rich cultural heritage that permeates this captivating town. Whether you're strolling along its golden sandy beaches or exploring hidden treasures within its narrow lanes, rest assured that each day's adventure will culminate in a cozy B&B retreat where comfort and relaxation reign supreme.
Join us as we uncover these hidden gems nestled among Lyme Regis' enchanting landscapes – prepare for an unforgettable stay at one of these delightful sanctuaries away from home!
Top B&Bs in Lyme Regis
Room at the Inn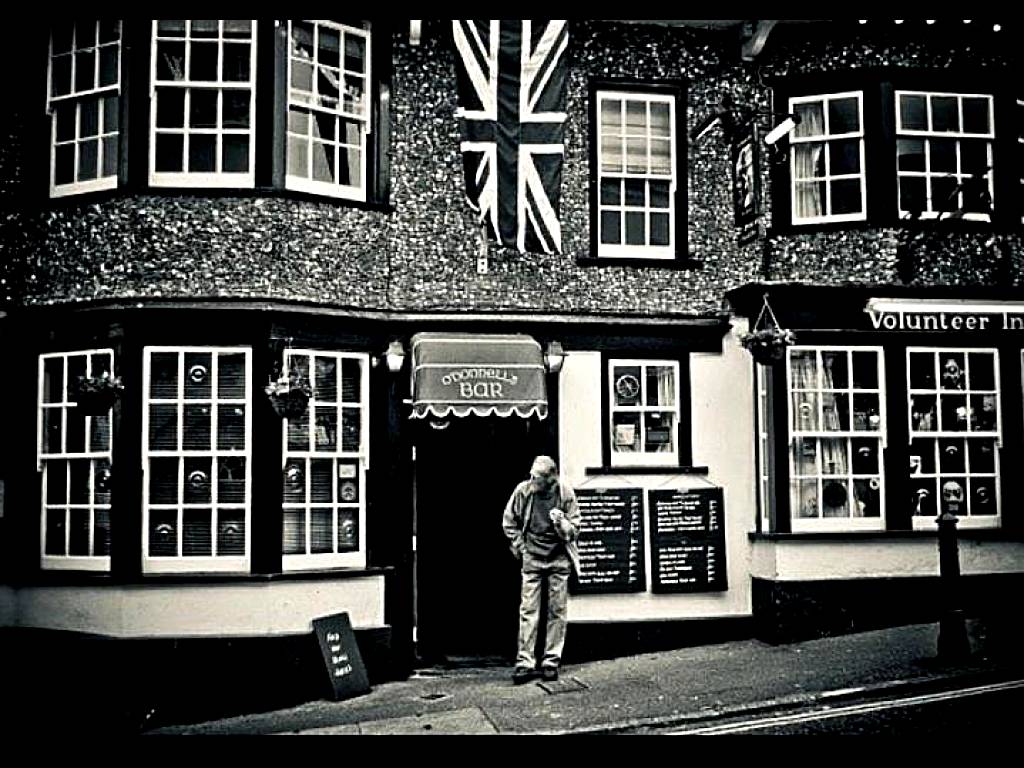 Located on the main street in Lyme Regis, Room at the Inn is a charming inn and guest house housed in a historic building that is over 400 years old. With its bar and restaurant, guests can enjoy delicious food and drinks without having to venture far from their accommodation. The inn is conveniently situated within walking distance of the town's shops, bars, restaurants, and just a 2-minute walk from the sea. The double room with an en-suite shower room offers a view of the bustling Main Street and provides tea/coffee making facilities for added convenience. For those flying in, Exeter International Airport is the nearest airport located 47 km away. Please note that as the room is situated above a lively bar on a busy street, it may not be suitable for those seeking complete peace and tranquility. Additionally, while there is no onsite parking available, guests can make use of several large carparks in the area such as Holmbush Carpark (400 meters uphill), NCP Carpark (behind Tesco) which is only 50 meters away (although availability may be limited during peak seasons with higher rates), or Charmouth Road and Woodmead Hall carpark which are both within a convenient 10-minute walk. Unfortunately, pets are not allowed in the rooms but are welcomed in the pub itself.
Pros:
– Historic building with character
– Bar and restaurant on site
– Convenient central location near shops, bars, restaurants
– Close proximity to the sea
– Accessible to nearby car parks
Dorset House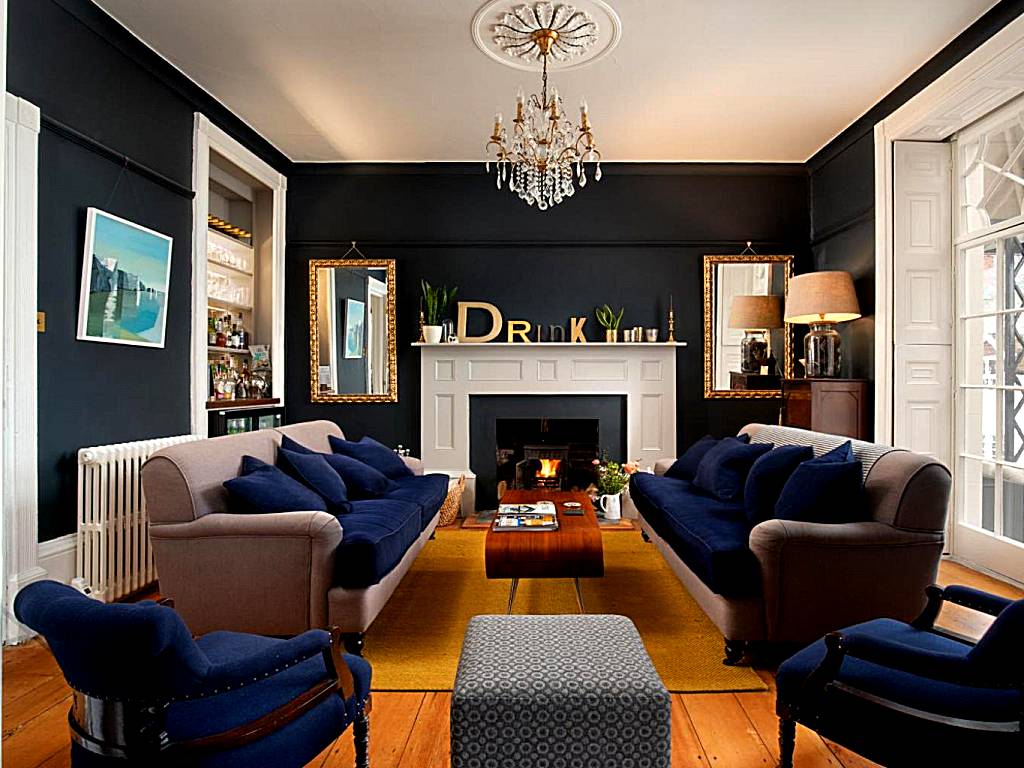 Located in Lyme Regis, Dorset House is a charming bed and breakfast that offers a comfortable stay for its guests. With free WiFi, a shared lounge, terrace, and bar, the hotel ensures that guests have everything they need for a relaxing stay. Each room is equipped with a flat-screen TV and a private bathroom complete with free toiletries, a hairdryer, and shower facilities. The highlight of the stay is the delicious breakfast served daily which includes à la carte options as well as Full English/Irish and vegetarian choices. In terms of location, Dorset House is conveniently situated near popular attractions such as Lyme Regis Front Beach and Golden Cap. For those traveling by air, Exeter International Airport is just 43 km away.
Pros:
– Free WiFi throughout the property
– Conveniently located near popular attractions
– Comfortable rooms with modern amenities
– Delicious breakfast options available
– Friendly staff providing excellent service
Lyme Townhouse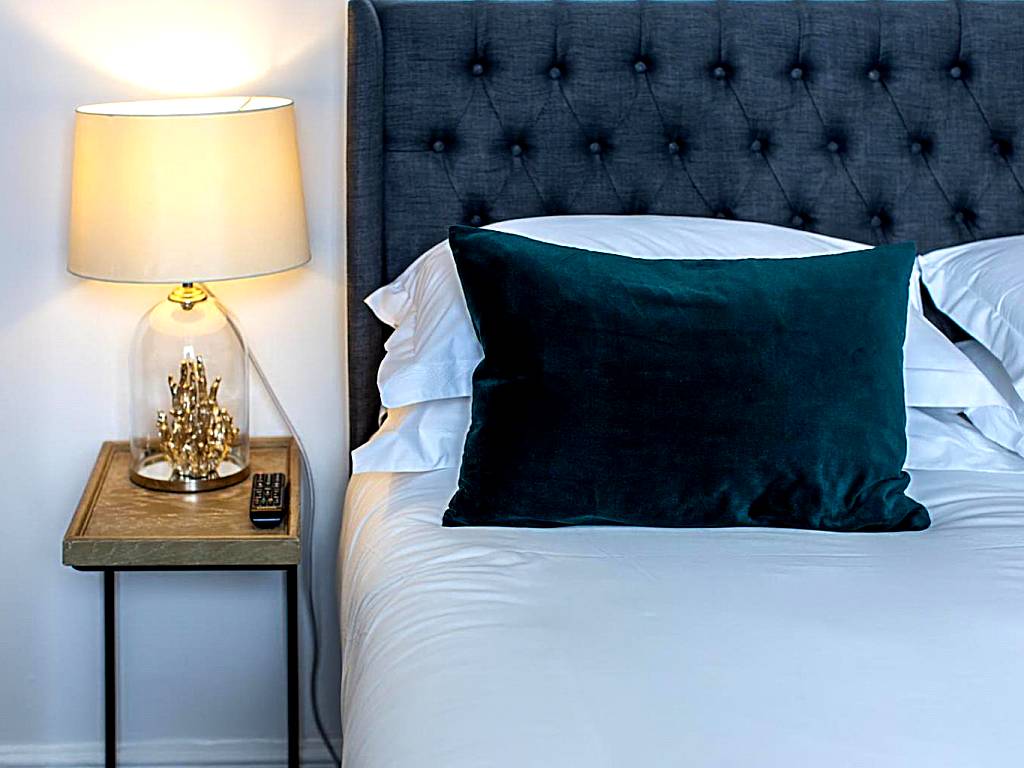 Located just 2 minutes from the shops and beach in Lyme Regis, Lyme Townhouse is a trendy bed and breakfast offering comfortable rooms with free WiFi and en suite bathrooms. Guests can enjoy a continental breakfast with selected hot items included. The hotel boasts a secure digital entry system for flexible check-in, and overnight parking on Pound Street is unrestricted from 16:00-09:00. For longer stays, a public car park is conveniently located just 130 meters away. With easy walking access to Lyme's spectacular fossil beaches, Lyme Townhouse is the perfect choice for a charming and convenient stay.
– Trendy bed and breakfast
– Comfortable beds
– Free WiFi
– Flexible check-in with secure digital entry system
– Convenient location near shops, beach, and fossil beaches
Bed & Breakfasts in Downtown Lyme Regis
Downtown Lyme Regis offers a charming selection of bed and breakfasts, each providing a cozy and personalized experience for visitors. With their warm hospitality and home-like ambiance, guests can enjoy a comfortable stay while exploring the town's beautiful coastal surroundings.
Clovelly Guest House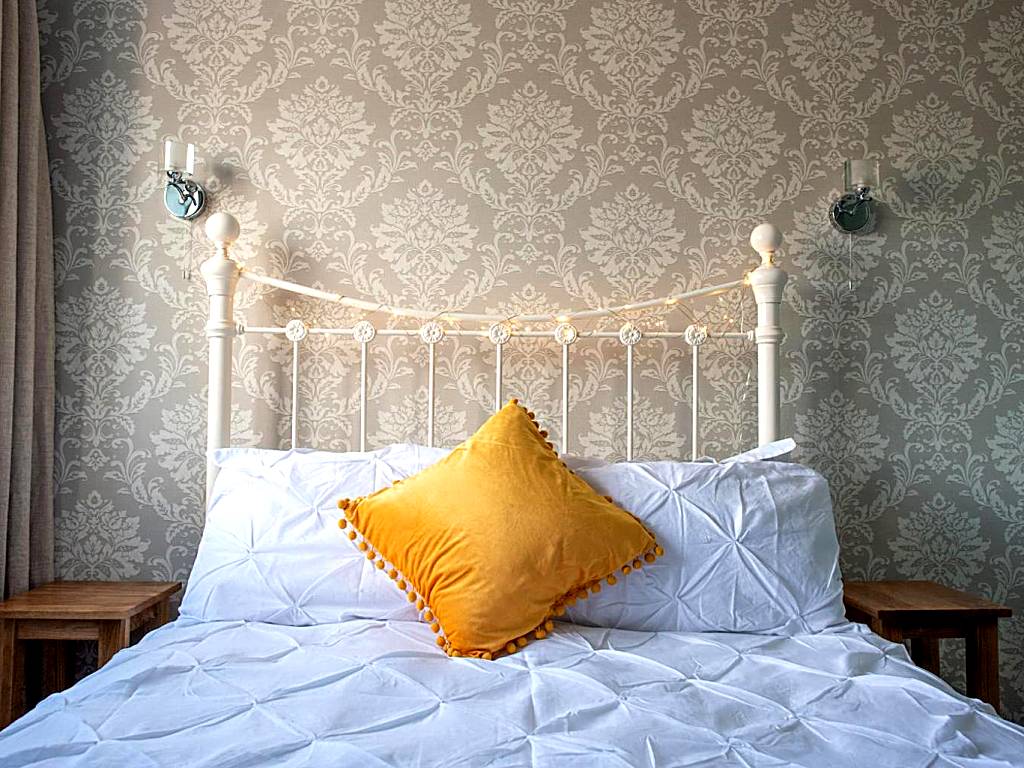 Clovelly Guest House is a charming bed and breakfast located in the heart of Lyme Regis on the Jurassic Coast. This guest house offers comfortable accommodations with free WiFi and complimentary private parking. Guests can start their day off right with a delicious breakfast spread including cereals, porridge, teas, filter coffee, yoghurts, toast, crumpets, fresh milk and juice. The rooms at Clovelly Guest House all feature private en-suite bathrooms, with some rooms offering stunning sea views. During their stay, guests have access to the shared dining room as well as a fridge and crockery. The property is conveniently situated within a 5-minute walk from both the high street and the beach. For those traveling by air, Exeter International Airport is just 39 km away.
Pros:
– Super central location
– Free WiFi
– Free private parking
– Delicious breakfast options
– Comfortable rooms with sea views available
The Nags Head – Room only accommodation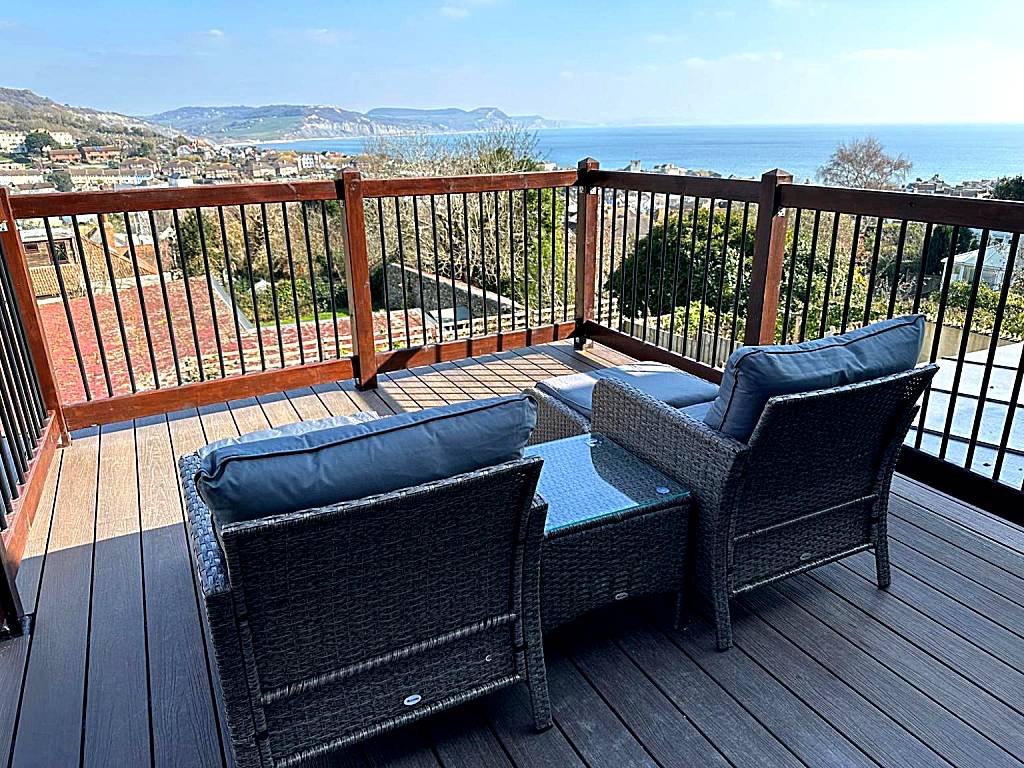 The Nags Head – Room only accommodation is a charming Victorian Inn located in Lyme Regis. With CAMRA approval, it offers traditional and unique en-suite guest rooms. The largest room even boasts its own private decked balcony with breathtaking sea views. Although the Inn hosts live music on most Friday and Saturday evenings, guests are advised to consider this before booking. The lively pub also features a large terrace overlooking Lyme Bay, providing a perfect spot for relaxation. Situated just a short walk from both the high street and the beach, guests can easily explore the town's attractions. Amenities such as towels, tea/coffee making facilities, and free WiFi are available to ensure a comfortable stay.
– Charming Victorian Inn with CAMRA approval
– Unique en-suite guest rooms with sea views
– Live music entertainment on weekends
– Convenient location near high street and beach
– Lively pub atmosphere with bay-view terrace
Lyme Regis Bed and Breakfasts Information
| | |
| --- | --- |
| 🛎️ B&Bs in Lyme Regis | 5 |
| 🥇 Average Review Score | 8.6/10 |
| 🛏️ Average number of Rooms | 5 |
| 💵 Average price | 357 |
Our Recommended Bed and Breakfasts in Lyme Regis
| | |
| --- | --- |
| Dorset House | 9/10 |
| Clovelly Guest House | 8.8/10 |
| Lyme Townhouse | 8.6/10 |
| The Nags Head – Room only accommodation | 8.3/10 |
| Room at the Inn | 8.2/10 |
FAQ
1. What are some popular bed and breakfasts to consider in Lyme Regis?
Lyme Regis offers a variety of charming bed and breakfast establishments that cater to different preferences. The Cobb Arms Bed and Breakfast is a highly recommended choice, offering comfortable rooms with beautiful sea views and a delicious daily breakfast. Another popular option is the Mariners Hotel, which boasts elegant rooms, friendly service, and a central location close to the beach and town center.
2. Are there any pet-friendly bed and breakfasts in Lyme Regis?
Absolutely! If you're planning to bring your furry friend along on your trip, there are several pet-friendly bed and breakfast options in Lyme Regis. One such example is The Old Monmouth Bed & Breakfast, where dogs are welcome for an additional fee. They provide dog-friendly amenities including water bowls, blankets, treats, and information on local walks suitable for pets.
3. Do most bed and breakfasts provide parking facilities for guests?
Yes, many of the bed and breakfast accommodations in Lyme Regis offer parking facilities for their guests' convenience. However, it's always advisable to check with the specific establishment beforehand as availability may vary depending on the property size or location in town.
4. Are vegetarian or vegan dietary requirements catered for at Lyme Regis' bed and breakfasts?
Definitely! The majority of bed and breakfasts in Lyme Regis are happy to accommodate special dietary needs such as vegetarian or vegan preferences upon request. Guests are encouraged to inform their chosen B&B ahead of time so that proper arrangements can be made to ensure a satisfying dining experience during their stay.
5. Are there any family-friendly bed and breakfast options available in Lyme Regis?
Absolutely! Families visiting Lyme Regis will find several welcoming B&Bs that cater specifically to their needs. For instance, Churchill House offers spacious family rooms equipped with all necessary amenities while also providing a delicious breakfast each morning. Additionally, certain B&Bs may offer child-friendly facilities such as cots, high chairs, or even a dedicated play area to enhance the overall experience for families traveling with young children.
Popular Bed And Breakfasts destinations